Careers You Can Have With A Real Estate License
Real estate is an industry that is always evolving, and there seems to be a plethora of jobs and careers associated with it. There are nearly 2 million people with active real estate licenses in the United States alone. Specifically for those looking for a way to avoid the traditional nine-to-five job, there are so many different careers you can have with a real estate license.
If you've been thinking about getting involved in the real estate industry, you don't necessarily have to become an agent. There are so many career choices you might not have even heard of. It might sound a little overwhelming to decide what to do after you get your real estate license. Here we go over some of your options, and give you a little more of an idea of what types of jobs are out there for you so that decision might be just a little easier.
Careers You Can Have With A Real Estate License - Which Is Right For You?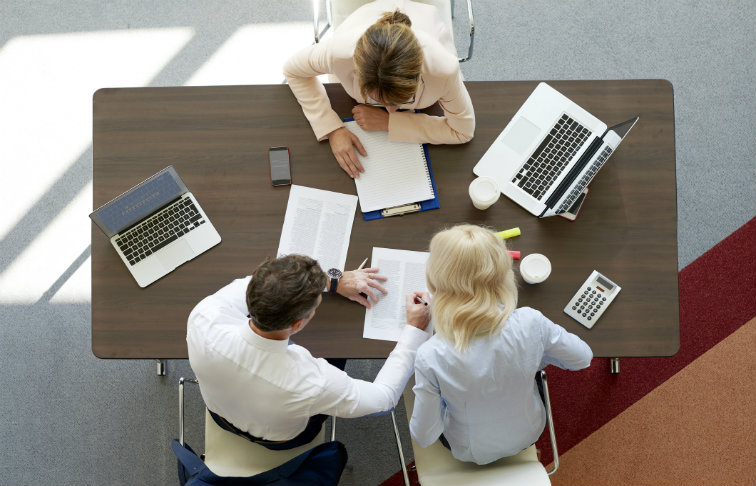 If you don't want to be just a real estate agent but you have a real estate license, don't worry! There are a variety of other things you can do with a real estate license.
Real Estate Broker
You probably already know that real estate brokers and agents have very similar job descriptions. The main difference is who they work for. Real estate agents sign with a brokerage, essentially meaning that agents work for brokers. However, brokers have the option to work either independently or to start their own brokerage. Those with an entrepreneurial drive should consider getting their brokers license as they truly get to be their own boss.
However, there are some specific requirements that might take a little longer than becoming an agent. Depending on your state's requirements, you might have to spend 1-3 years working as a traditional real estate agent before you can even apply for a broker license. There is usually a training course involved, as well as the broker licensing examination. Becoming a broker is one of the best real estate careers for experienced agents who are looking to grow your career.
Real Estate Investor
Another great career for those who have a real estate license or are thinking about getting one is real estate investing. Investors buy property or land, try to maximize their profits as much as they can, and then sell their investment. It is considered one of the most rewarding careers in real estate because it is so much more than just transactions. A successful real estate investor understands the timing of finding the right deal and they have extensive knowledge in the real estate market.
To be a good investor, you have to be comfortable with a level of risk, have access to funding, be knowledgeable about how to find the best investment properties and analyze their profitability. There are a lot of amazing benefits that come along with careers you can have with a real estate license, including passive income, and the ability to make large amounts of money.
Real Estate Developer
Another idea for careers you can have with a real estate license is to become a real estate developer. Real estate developers are typically defined as those who buy land and then build properties on it to sell or rent out. This includes large multi-family buildings, office buildings, or even simple residential communities. Developers are responsible for planning and coordinating everything - the construction, financing, and bringing teams together to execute. They have to work with contractors, engineers, agents, lawyers, and any other professionals that surround the real estate industry.
Those who have a love for business, building, and economics would make great real estate developers. They have a good understanding of how the market works and they are great at multitasking, interpersonal communications and project management.
Property Manager
We mentioned it above, but there are real estate investors in the industry who invest passively and own rental properties that they don't want to manage themselves. This is where property managers come into play. Property managers are responsible for the physical and financial state well-being of the real estate property. You'll also have to make sure that the tenants are satisfied and paying rent. Basically, you make sure everything is running smoothly.
You'll need a property manager license, customer service skills, management skills, and good problem solving skills. People are drawn to this career choice because even though it is a lot of work, the paychecks are much more consistent than typical real estate agent commissions. However, the legal requirements for becoming a property manager varies from state to state.
Certain states also take into consideration the size of the property and the type of building you are managing. Those managing government-subsidized public housing are usually required to obtain special certifications. There are a lot more specialized certifications, such as Certified Manager of Community Associations, Certified Property Manager, Residential Management Professional (RMP®), or Certified Apartment Manager (CAM). For most certifications, you need to apply, complete specific education requirements, and pass a test or series of exams - all to set yourself apart as a hirable and knowledge candidate.
Home Inspector
A real estate home inspector examines properties for any issues or defects that might cause problems for the buyer, seller, or agent. Inspections are a really important part of the transaction in this industry because they can really affect the cost of the property and help people avoid unseen problems. Obviously, you'll need to be familiar with roofing, wall structure, electricity, plumbing, and more.
The requirements to become a home inspector changes state to state. In some states, you don't need a real estate license to become a real estate inspector. However, there is specific training you need to help you meet client's expectations. Do your research and find out what specific requirements you'll need to meet. There are pre-licensing courses you will have to take and then get a home inspection certification. We also recommend pursuing continuing education so that you stay updated on what is happening in the real estate industry. Another thing you should do if thinking of pursuing a career in home inspection is to make sure your certification stays up to date with Liability and E&O insurance. You can set yourself apart for home inspection companies by making sure you have all the necessary requirements taken care of.
Real Estate Marketing Specialist
Maybe you want a career in real estate but you don't want a lot of interaction with buyers and sellers. Real estate marketing specialists is a great alternative career. You'll help execute the marketing duties for real estate agents and brokers. Essentially, this job is to get a specific real estate brand and company seen by the rest of the company. This includes managing social media, creating content online, developing printed materials, and more. In other words, real estate marketing specialists generate leads so that agents and brokers actually have people to sell homes to!
Real Estate Consultant
Maybe you've been in real estate for a long time. You have years of experience, you've sold hundreds of homes, and have sufficient knowledge of the real estate industry. If you're ready to get out of that constant hustle, then becoming a real estate consultant could be a really good opportunity. Consultants provide advice to real estate investors or companies who are interested in buying properties but don't have the knowledge to make wise decisions. Consultants can predict real estate trends and help investors reach their goals.
Mortgage Broker
If you're good with people and numbers then becoming a mortgage broker might be the way to go! They serve as an intermediary between the lender and the borrower. Mortgage brokers don't loan any of their own personal money, they are simply contractors who analyze mortgage loan products and advise customers on loan availability. They also help make sure that buyers know the qualifications requirements, interest rates, and loan terms.
If you want to be a mortgage broker, you'll have to undergo the pre-licensing mortgage broker training and pass the test. You'll apply for your license, obtain a mortgage broker bond, and develop a network to grow your business.
Conclusion
We definitely think that being part of the real estate industry can be very rewarding but only if you choose a career path that you'll be able to thrive in. Do any of the above real estate careers sound appealing to you? Each one can open doors of opportunities for anyone thinking of getting a job in real estate.
The benefits of investing in real estate properties can be endless, so what are you waiting for? Start the process of getting your real estate license today and start a successful career in an industry that will never go out of style.