A Complete Guide to Becoming Real Estate Appraiser in Texas
Introduction
A career in real estate is a lucrative call for many, but only a few make it. It takes education, skills, and experience to become successful in the real estate industry.
If you are wondering how to become a real estate appraiser in Texas, then this article will help you plan your career. Although you can become an appraiser in Texas without having a college degree, it still requires knowledge and education to get a license.
To become a licensed Texas real estate appraiser, you will need to clock in some hours to prove your experience and ability. Generally, most aspiring appraisers complete a 12-month training course to obtain a license. Many states have different requirements, some require a college degree while others might require a high school diploma or equivalent.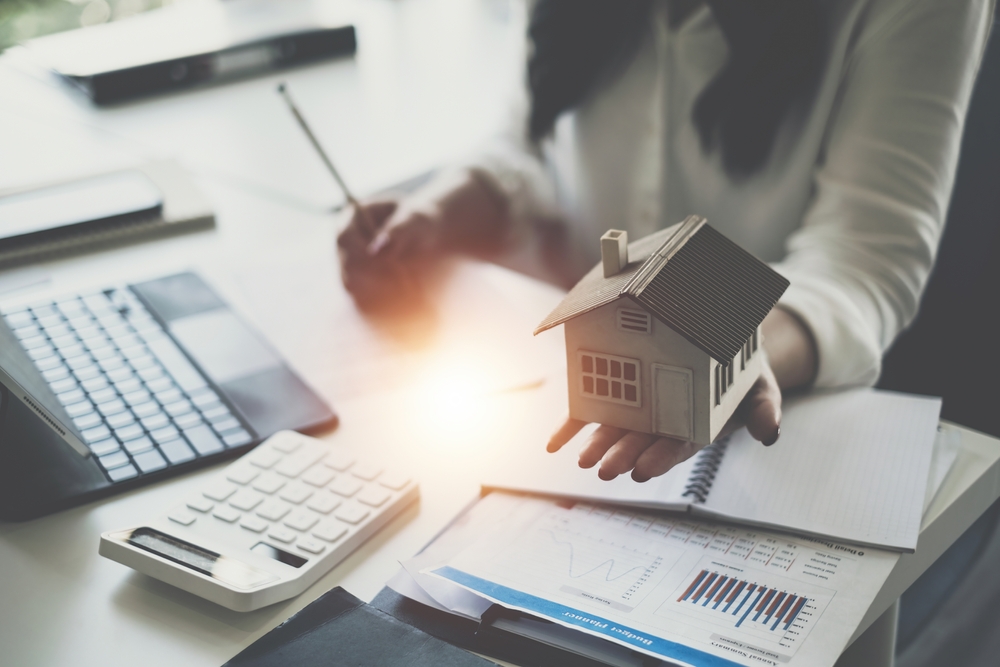 In this article, we will walk you through the Texas appraiser requirements and the general steps and prerequisites to become an appraiser in the real estate industry.
Overview of Real Estate Appraisal in Texas
So, what exactly does a real estate appraiser do in Texas?
To put it simply, an appraiser is a real estate professional who objectively evaluates the price of a property for buying, selling, leasing, or renting. He/she is responsible for analyzing and inspecting the market to compare the different prices. By doing this, the value of a property is 'appraised'.
Although a property appraiser might be required to spend time in an office, they are also expected to conduct visits as part of their job. Additionally, they are also required to stay updated with the state and federal laws and regulations to ensure compliance with the rules and guidelines.
Can a real estate agent appraise a home? Technically, yes. However, only a professional property appraiser has the specific knowledge and license to determine the value of a property accurately and objectively.
Why Become a Real Estate Appraiser in Texas?
A career as a specialized property appraiser in Texas is exciting and lucrative. There's a lot of demand for buying, selling, and leasing real estate in Texas. According to research, since the last decade, the Texas real estate market has been burgeoning with a recorded growth of 200 percent. This can be approximated to an annual appreciation of around 6% in the home market.
If you are wondering how to become a real estate appraiser in Texas and whether it would be a good career choice - the answer is a clear yes! The job outlook is projected to grow year on year. Plus, the valuation set by an appraiser plays a pivotal role in determining the sale and purchase of a property. Thus, appraisers are sought after in the real estate industry.
Home to more than 1,000 cities, the Texas real estate market is on the rise, while amassing interest from buyers and sellers. It is estimated that on average, the top property appraisers in Texas earn as much as $100,000 in a year. Moreover, the Texas real estate market has been consistently exhibiting resilience against the volatility of the industry. This means it is a mature market which can be a lucrative space to start your real estate career.
Steps to Becoming a Real Estate Appraiser in Texas
Step 1: Meet the Basic Requirements
To become a real estate appraiser, it's not that difficult to start. The Texas appraiser requirements are simple and all you need to do is to follow them judiciously.
First and foremost are the basic requirements, which are as follows:
You must be a citizen or a lawfully admitted alien of the United States

You must be a legal resident of the state of Texas.

You must be 18 years of age or older.

You must meet the integrity, honesty, and trustworthiness requirements of the state.
If you meet the above-listed basic requirements, congratulations as you have already moved one step closer to becoming an appraiser in Texas.
Let's look at what more is required to obtain your license.
Step 2: Complete Appraiser Education
The Texas Appraisal Qualifications Board (AQB) is the official institution that issues the minimum qualification criteria for education, experience, and examination. As per AQB, aspiring appraisers must complete a minimum of 75 to 150 or even 200 hours of training and qualifying education. This includes completing specific courses and lessons related to your field of study.
The number of courses you take will vary based on the certification level you are seeking. Some of these lessons will cover foundational topics. These include understanding the real estate market, uniform standards for property appraisal, real estate investment and analysis, land regulations, valuation of real estate, land descriptions and site surveying, and many more.
Step 3: Gain Real Estate Appraisal Experience
Once you have completed the qualifying education, the next step is to become a trainee appraiser and work under the supervision of a licensed appraiser. In this step, your job is to find a certified real estate property appraiser in Texas, someone who can agree to give you on-the-job training as an apprentice appraiser.
You can easily check for supervisors in your state with the help of the National Registry of Appraisers. Ideally, you should choose someone who has a good reputation and years of experience. This way you can learn more about the industry and gain in-depth training and knowledge about the appraisal process.
Step 4: Pass the Texas Appraiser Licensing Exam
Once you go through the courses and complete your minimum training hours, you will then be required to complete the Texas AQB Certified General Appraiser exam. To do so, you can easily reach out to your local state advisory board to apply for the Licensed Residential Appraiser or Certified Residential Examination.
Clearing this exam is necessary to obtain your license as a certified real estate appraiser in Texas as this is the test of your knowledge, skills, and experience. The exam will cover the subject you have completed in your training course. You can easily find online prep resources, sample test papers and study guides online to prepare better.
Once you pass the Texas Appraiser Licensing Exam, you will be eligible to apply for a real estate appraiser license.
Step 5: Obtain an Appraiser License and Start Your Career
Congratulations! Now that you have completed your training course, passed your exam, and gained the necessary experience, you are all set to obtain your appraiser license. Your career as a real estate appraiser can now begin as you will be able to appraise properties and determine their value in the market.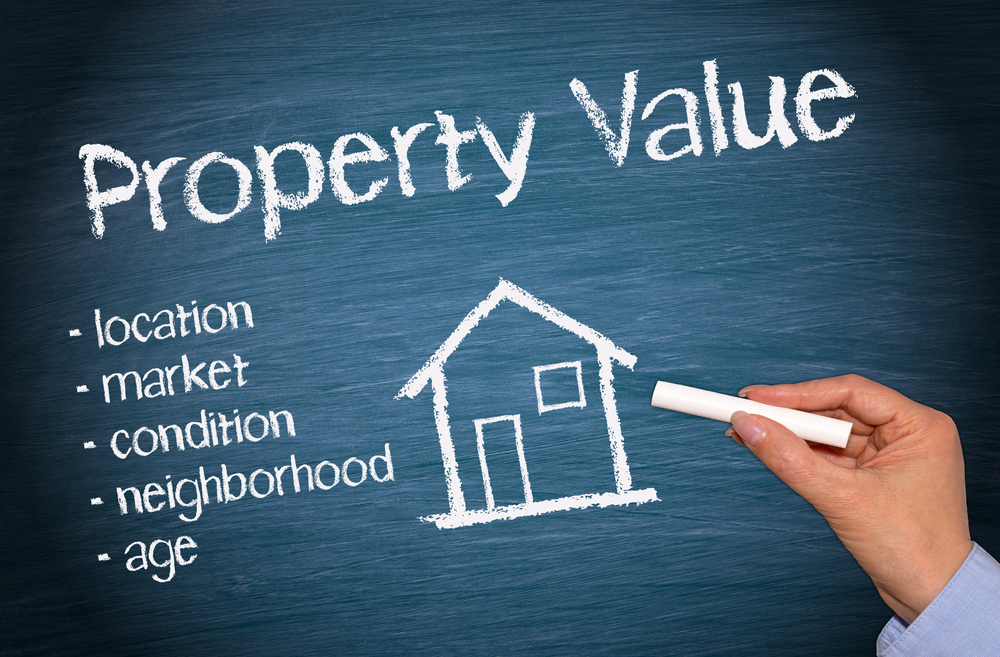 Education and Training Requirements
Basic Appraiser Education
To become a real estate appraiser, you must first fulfill the basic educational requirements. This includes completing the specific appraiser courses and subjects and passing the exams. You can complete these courses online or on campus, based on your convenience.
As per the Appraisers Qualifications Board (AQB), you must complete a minimum of 75 hours to 154 hours of qualifying appraiser courses. Generally, your pre-licensing education and training will be divided into specific domains, such as -
Basic Appraisal Principles
Basic Appraisal Procedures
Supervisor Course
National USPAP Course
Site Valuation and Cost Approach
Market Analysis
Reports and Case Study Writing
Sales comparison and Income Benchmarking
Once you complete these courses, it will translate into roughly 150 odd hours as part of your basic appraiser education training.
Trainee Appraiser Experience
To obtain an appraiser's license in Texas, applicants must gain industry experience as a trainee appraiser. You can do this by finding a supervising appraiser, someone who has credible experience as per the Federal Government. An appraisal trainer acts as a guide and mentor for aspirants. With the right knowledge and skills, applicants can advance faster in their careers and gain necessary hands-on training.
Working under a supervisor trainer will also ensure that you gain from their experience. To find one, you can easily search among the National Registry of Appraisers. Additionally, you can also explore job boards where companies looking to train applicants can be found. To further expand your search net, you can also reach out to Real Estate agencies in Texas who might be on the lookout for trainee candidates.
You will need to complete at least 75 hours of qualifying education to become a certified trainee appraiser in Texas.
Licensed Residential Appraiser Experience
To become a licensed home appraiser in Texas, you will need to complete a minimum of 30 hours of education, 150 hours of appraiser coursework, and finally, at least 1000 hours of on-the-job work experience. Then, you must also pass the licensing exam to apply for your licensure.
Once you obtain this license, you will legally be able to appraise properties less than $250,000 or less in value.
Certified Residential Appraiser Experience
To obtain this license, you will require more than just a course. This license has a prerequisite requirement of having a Bachelor' degree in any field. Additionally, one must complete a minimum of 200 hours of qualifying appraisal coursework. Finally, you will be required to clock in work experience worth a minimum of 2500 hours in 12 months.
Also, to obtain a certified residential appraiser experience, you will be able to appraise a property worth more than $250,000 in value.
Certified General Appraiser Experience
One of the more advanced appraiser courses, this one requires you to complete at least 300 hours of coursework as part of your educational training. You also need to earn a bachelor's degree in any field to be eligible for this certification. Additionally, you will need to show a minimum of 3,000 hours of working experience as a trainee with a supervisor appraiser.
Becoming a certified general appraiser takes time and patience, as you will have to cover the duration of a minimum of two and a half years as part of your training, and out of those, you must complete at least 1500 hours in non-residential sectors.