A Guide to Real Estate As A Career Option in Texas
Key takeaways
Introduction

Overview of the real estate industry in Texas

Benefits of pursuing a real estate career in Texas

Growing housing market in Texas
Favorable economic conditions
High earning potential
Flexibility and independence

Steps to building a successful career in real estate in Texas

Obtaining a real estate license

Requirements for getting licensed in Texas

Gaining relevant real estate knowledge and skills

Education and training options

Building a strong network

Connecting with industry professionals
Joining real estate associations and organizations

Developing marketing and sales skills

Creating a personal brand
Utilizing online and offline marketing strategies

Continuing education and staying updated with industry trends

Real estate agent jobs in Texas

Job opportunities in residential real estate
Introduction
Overview of the real estate industry in Texas
For people seeking below-average housing prices and an affordable cost of living, Texas is the state to be in. It is the second-most populous state in the USA without state income tax, making it an attractive destination for those wanting to settle there. This is confirmed by Bankrate's list of best places to live in the US where two cities in Texas – Arlington and Round Rock – made their mark there.
On the other hand, slow home sales and rising mortgage rates have affected the Lone Star state, just as it has throughout the country. Since Texas is a big state, the housing trends and prices vary a lot from one corner to another.
For example, Austin, home to an exponentially growing tech industry has median home prices touching $554,500 which is high but lower than last year. On the other hand, a less trendy town like Amarillo has a median home price of $230,000 and rising. The average median price for Texas falls somewhere between the two at $351,000 and has been relatively stagnant year-over-year.
Here are some other points to note about the real estate industry in Texas with emphasis on the residential housing market. It will also give you an idea about whether building a career in real estate in Texas is worth the effort. These statistics are based on data from Redfin.
There was only a three-month supply of inventory in Texas even though the number of homes for sale was up 1.2% over last year. Despite the small increase, this is short of the five to six months inventory needed for a balanced market.
The median days on market data for Texas remained the same as last year, a slow 37 days.
In August of this year, the sale-to-list ratio was 97.8%. It means that homes are selling at 2% less than the list price.
Typical closing costs in Texas are around 1.5% of the sale price of a home. As a real estate salesperson, you make about $5272.50 on a median-priced home of $351,000.
The real estate industry in Texas is on a slow upswing and over the years can turn out to be among the best careers in Texas.
Benefits of Pursuing A Real Estate Career in Texas
Growing Housing Market in Texas
There was a significant development in the Texas housing market in August of this year. This was despite some challenges such as high interest rates. However, the housing market has been resilient and showed a noteworthy rise in home sales, averaging a 9.5% increase month-on-month. This though is not a true reflection of a rise because comparatively, this figure was 8% lower than the previous year.
An analysis of the Texas housing market shows that this increase has been uniform across all major metros. The demand for new homes is reflected in a 20% increase in new construction sales, accounting for 21.7% of the overall market. Further, there has been market stabilization as the average days on the market (DOM) fell to only 55 days.
Favorable economic conditions
If Texas was a country, it would hold the distinction of being the 8th largest economy among nations in the world. No other state in the USA can claim to offer a more competitive business advantage and a business-friendly climate. There is no corporate or personal income tax, employers have access to a diverse and highly skilled workforce with seamless access to global markets.
The state also provides a very robust infrastructure. Texas has a flourishing housing market considering that the state has the second-largest civilian workforce in the USA of over 15 million. Hence, there is always a demand for real estate agent jobs in Texas and you will do well to practice in the state.
High Earning Potential
Is real estate a good career in Texas? Yes, certainly, you make good money as a real estate agent in Texas.
According to the U.S. Bureau of Labor Statistics wage report from May 2022, a real estate agent in Texas drew an average annual salary of $77,320. Indeed.com gives a slightly higher figure of $84,500, based on its data.
Further, the earnings of salespersons in Texas vary as per location too. A real estate agent in Midland earns $100,760, in Austin-Round Rock about $82,170, Houston $80,830, and in Dallas $79,210.
It is important to understand how real estate agents get paid. On a real estate deal in Texas, agents get paid about 6% as commission of the sale price, divided equally between the seller's and the buyer's agents. Additionally, brokers of each of them charge about 40%. Because of this commission-based structure of earnings, there is no limit to how much you can make. The harder you work, the more will you make, which will only increase with your experience in this field. The potential for high earnings in Texas for real estate agents is therefore quite high.
Flexibility and Independence
One of the perks of building a career in real estate is that you are your boss and have the flexibility and independence to decide your work schedule. You can work as much or less as you want to and keep timings that are convenient for you. In short, you are not stuck with a 9 to 6 job and can thus get a good work-life balance.
On the other hand, you are also bound to your clients' timings. Showings can typically take place over weekends when a potential buyer or seller finds it convenient or even during late evenings for the same reason. Refusing to spend time at odd hours will only lead to a drop in earnings as the commission depends on your output. So, while you decide your working hours, you must also go the extra mile to make it big as a real estate agent.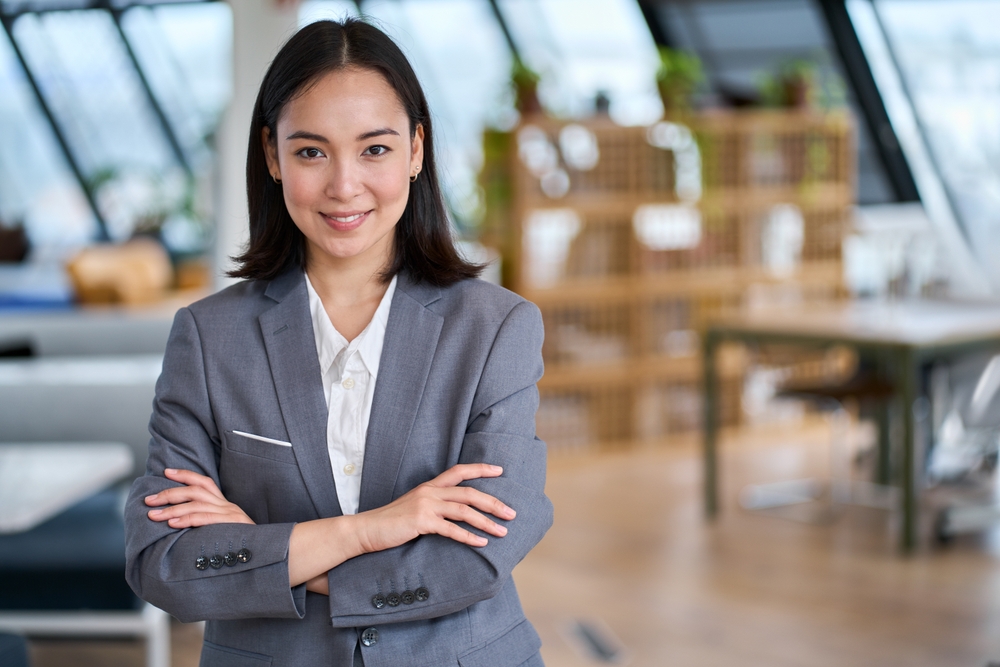 Steps to Building A Successful Career in Real Estate in Texas
Obtaining a Real Estate License
You will not be allowed to practice in real estate unless you are licensed by the Texas Real Estate Commission. While the norms for getting a license vary between states, some prerequisites are uniform across the country. These are being at least 18 years old, an American citizen or a lawfully admitted alien, and a permit to work in the country. You must also have a good moral character, honesty, and trustworthiness. Let us check the other requirements for the Lone Star state.
Requirements for Getting Licensed in Texas
The requirements to get a real estate license in Texas are as follows:
Go through 180 hours of pre-licensing coursework to acquire knowledge of the real estate industry. The course is broken down into 6 modules of six hours each. RealEstateU is an online course provider with a reputation for being one of the best in this niche. Our pre-licensing courses are the most affordable too.
After completing the coursework, apply to TREC for a real estate license in Texas.
Submit for fingerprinting to be checked for any past criminal records or a dubious record.
Sit for the license exam which contains a general national section and a state section. Pass the exam and submit proof to TREC for issuing a license. You will now be issued an inactive license.
Find a broker who will guide and mentor you during the initial stages of your career. Submit the broker's certificate and get an active license to practice in the real estate industry in Texas.
Gaining Relevant Real Estate Knowledge and Skills
You cannot sit on your oars once you get a real estate license in Texas. You must go through continuing education courses during every license renewal cycle of two years. Let us look at how you can gain relevant real estate knowledge and skills even after you have received your license.
Education and Training Options
A Texas real estate license must be renewed every two years. During the first cycle of two years, you must complete 90 hours of coursework consisting of three 30-hour courses. These are called SAE (Sales Apprentice Education) courses and arm new real estate agents with the knowledge, skills, and tools to successfully carry out the real estate business.
Continuing education (CE) courses must be gone through for each subsequent two-year renewal. The reason for CE is that the industry has constantly changing rules and regulations and it is essential for agents and brokers to update their knowledge base to deliver quality service to clients.
Building a Strong Network
To progress in your career as a real estate agent, you must build a strong network of professionals from the industry. How can you go about it?
Connecting with Industry Professionals
Interact with other industry professionals not necessarily in your location of work. It will help you to know the current market trends and knowledge about the industry. A rise or fall in real estate prices in any part of the state might affect your work area and hence it pays to have professionals informing you about the latest updates. Use social media strategies to connect with other experienced people in the same sector to stay ahead of the game.
Joining Real Estate Associations and Organizations
Being in touch with real estate associations gives you an insight into the latest happenings in the industry. But most importantly, it helps to spread the message about your work and get clients through referrals. Real estate organizations hold events and participating in them ensures that you meet people who are looking for real estate deals buying or selling. Going to property fairs held by real estate associations is an excellent way to get clients.
Developing marketing and sales skills
Creating a personal brand is important to succeed as a real estate agent. You can either create online or offline strategies to reach your goal.
Among the offline strategies are creating a standout business card, film video walkthroughs of your listings, attending seminars and events to publicize your work, and hosting home-buying workshops.
Online strategies are many and are very relevant in the current business environment. Start with developing a very attractive and user-friendly website, running digital marketing campaigns, using paid Instagram promotions, and hosting podcasts and webinars by experienced real estate professionals on your behalf.
Real Estate Agent Jobs in Texas
Job Opportunities in Residential Real Estate
Real estate in Texas is one of the best jobs to take up especially if you are looking for the best mid-life career change. You get the flexibility and freedom to set your schedules. Browse the Internet and you will not be short of job opportunities in residential real estate in Texas because of the current industry boom.