A Guide to Requirements for a License for A California Real Estate Broker
Requirements to Obtain a Real Estate Broker License in California
Real estate is a diverse industry, with numerous roles, jobs, and fields to choose from. In this post, we will investigate the various aspects of starting a career as a real estate broker in California.
If you are an aspiring real estate broker or a real estate agent looking to switch up to better prospects, now is a good time to get started. It is especially so if you live in California, as the state's housing market is one of the strongest in the country. The real estate market has several openings for brokers wanting to start their firm or work with an established broker.
Before you become a broker in California, obtain a broker license first. The California Department of Real Estate has a few qualifying norms to obtain a broker's license.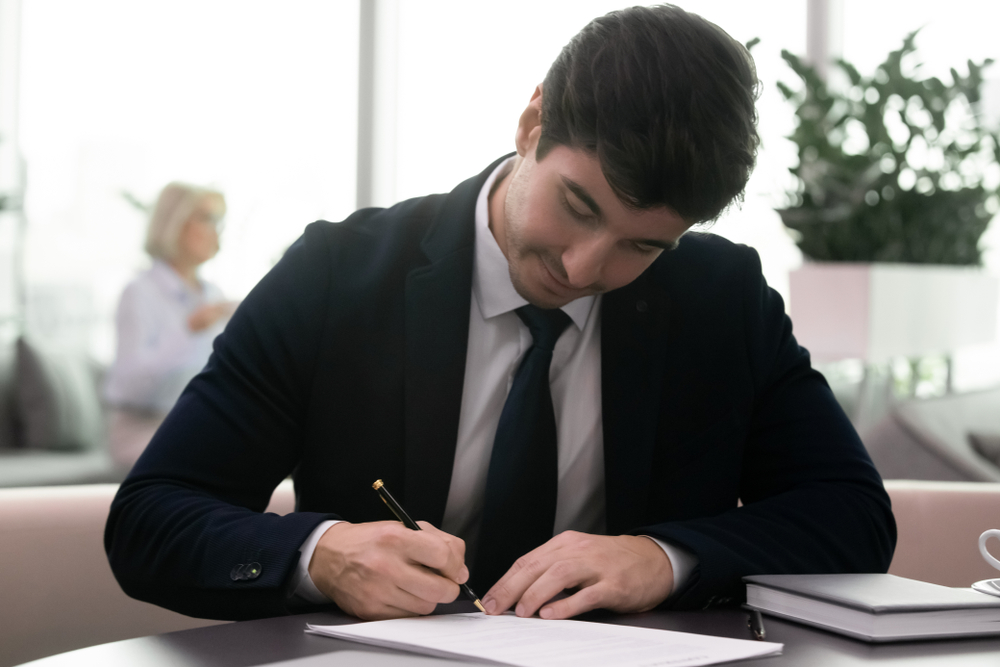 Education Norms
The California Department of Real Estate has established a specific set of education requirements.
The rules and California real estate broker license requirements are stricterthan other states. Complete the following courses first before applying for a real estate broker's license.
Real Estate Practice
Legal Aspects of Real Estate
Real Estate Finance
Real Estate Appraisal
Real Estate Accounting
In addition to the five courses above, you must also complete three elective courses. You can choose from the following options -
Real Estate Principles
Property Management
Business Law
Real Estate Office Administration
Escrow
Advanced Legal Aspects of Real Estate
Advanced Real Estate Finance
Advanced Real Estate Appraisal
Computer Applications in Real Estate
Common Interest Developments
Completing the required education is mandatory if you want to take your application further. After you have gone through the courses comprehensively, it is time to sit for and pass the license exam.
Experience Requirements
You also must meet the work experience norms according to the norms of the California Department of Real Estate to become a practicing real estate broker.
The minimum norm is to have two years' experience in the industry as a salesperson. Accrue this work experience within the last five years of application to retain the validity of the license.
In case you do not have the minimum work experience to meet the requirements, you can still apply for a broker's license. However, to do so, you must have a Bachelor's degree or equivalent with a major or minor in Real Estate.
Exam Requirements
After completing the education and experience requirements, the next step is to apply for the California broker license exam. Fill out the license application and attach all the supporting documents along with it. As discussed above, the documents must prove your education and work experience.
Schedule your choice of exam in the application. It might be your preference or you can leave it to the Department of Real Estate California to allot a date for you.
The last step is to complete the application and pay a one-time exam and license fee. You can pay the fees online while submitting your application.
Background Check and Fingerprints
For first-time applicants, completing the background check and submitting your fingerprints is an important step of the process. California state law requires every real estate professional to undergo a thorough background verification, before approving their application.Fill out a Live Scan Service request form and pay $49 for verification of your fingerprint. It can be done at any of the state-approved live scan service locations in California.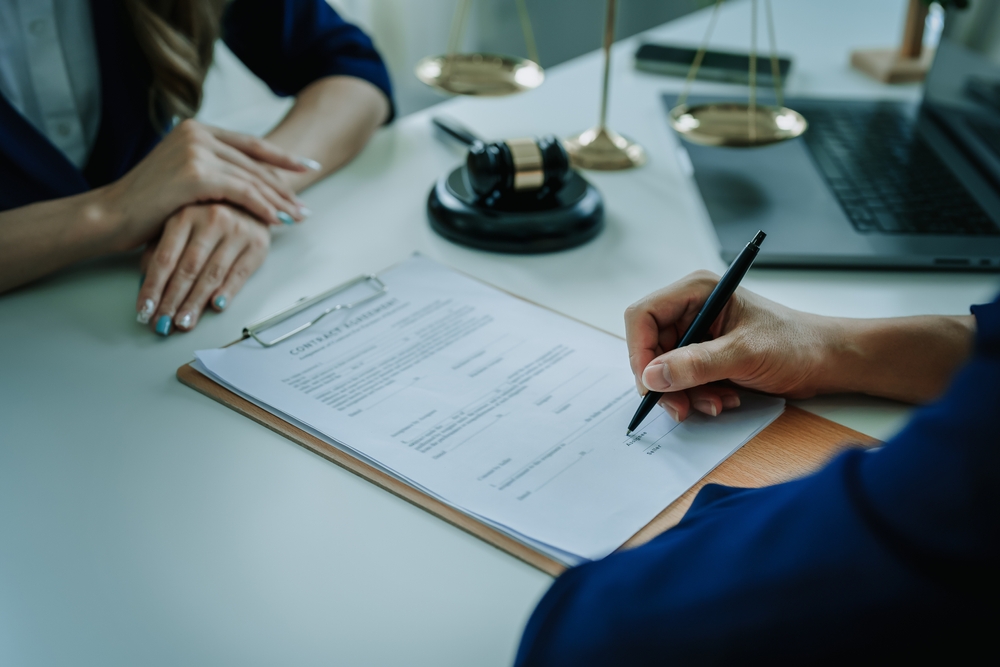 Steps to Start a Real Estate Brokerage in California
To be your boss in the real estate industry, start your brokerage. As a brokerage owner, you will directly control the transactions and improve your profits. You will oversee cutting deals, networking, negotiating, and morewhile running your own business. Further, you will enjoy the flexibility and freedom to work the way you want while running your business.
The scale of your responsibilities will increase manifold as a broker along with the opportunities to make money in California's real estate market. If this sounds exciting to you, then let us learn more about how to start a real estate brokerage in California in detail.
Create a Business Plan
Running a brokerage business is a lot of work as it requires careful planning and execution.
Before you start your own brokerage business, first put up a business plan. A business plan is your blueprint for running day-to-day operations and working strategically. An ideal business plan should include the plan, tactics, and goals for the success of your business.
Typically, a business plan must cover key aspects of the real estate market you are targeting. It must answer the following questions objectively. How many real estate properties are available in the market? What are the industry trends and forecasts for the future? How much will be the initial investment required to set up a firm? How many employees are you going to hire for your venture?
As a real estate professional, you will be dealing with rapidly changing internal and external factors. Through a business, you will understand the costs, investments, potential of returns, and plan budgets required for running a brokerage.
Choose a Business Entity
Once you have set up a business plan, the next step is to choose a business entity for your brokerage firm. For the unaware, every business must have a legal form. A legal form determines the type of business and its underlying legal and financial structure.
Before choosing a business entity, there are some general considerations to keep in mind. These include management structure, administrative facilities, capital structure, liability protection, and tax savings.
Broadly, you can choose from either one of the following business entities for your brokerage:
Sole Partnership: Suitable for brokers who want to be single owners of the firm, as a one-owner business. You do not have to file separate taxes for the firm.
Partnership: Suitable when two or more owners want to become partners in a business. Partners must pay taxes passed over by the firm.
Corporation: Suitable when you want to create a separate entity with distinctive responsibilities for owners, shareholders, and the board of directors. For taxation, purposes, corporations are classified as S-corp or C-corp. S corporations do not paytaxes as a company, whereas C corporations are separate taxpaying entities.
Limited Liability Company: It is a cross between a corporation and a partnership. An LLC is preferred by owners desiring the flexibility of a partnership and the limited liability of running a corporation.
Meet Licensing and Regulatory Requirements
To conduct business, you must first register your brokerage with the real estate commission in California and get a license issued by the California Department of Consumer Affairs, Real Estate.
Obtain Professional Liability Insurance
Like any other profession, there are risks involved in the real estate industry as well. These risks can occur due to omission, negligence, misinformation, or misrepresentation made by the broker or the firm.If you are starting your brokerage firm in California, it is important to plan how you will manage these risks.
This is where you will need Professional Liability Insurance for real estate. It is a policy that covers various risks involved with running a brokerage firm. The cost is $70 per month depending on whether you are in residential or commercial real estate.
Set Up Office and Staff
It is now time for you to set up your own office and hire staff members to help you build your company.
From finalizing the location to deciding the office infrastructure, you will have to invest time and resources in having a valid address for your new business. Then comes the hiring part. To succeed as a brokerage firm, you need to build a team with the right people. You will need more than just agents and brokers, you will also require resources for sales, admin, finance, and marketing among others.
Develop a Marketing Strategy
Your brokerage firm is no good if nobody knows about who you are and what services you offer.
From the very start, you need to build a promotional strategy that puts you and your firm out there. You will need an active plan of action that covers how you are going to spread the word about your business.
Marketing your services is a critical part of attracting leads for your business. Be it offline or online, make sure you have a marketing strategy that helps you reach more people and turn them into potential customers.
California Mortgage Broker License Requirements
In California, every real estate professional must have a state-authorized license to engage in the sale, purchase, lease, or renting of property.You can choose between a Financial Lender license or a Residential Mortgage license.
If you want to work as a licensed mortgage broker, here are the California broker license requirements to meet:
Prepare a business plan
Complete your background verification
Provide financial statements documenting a minimum net worth of $50,000 for mortgage brokers and at least $250,000 for residential brokers
Furnish a mortgage broker bond worth at least $25000
Payment of a one-time application fee of $400
You can submit the license application online along with the fees.