Embarking on a Real Estate Career from Job Hunt to Professional Expectations
One of the most recognized and growing job sectors worldwide, a career in real estate continues to be a rewarding and fulfilling professional journey. Whether you are a fresher who is looking for tips on how to get a job as a real estate agent or someone who already understands this industry, there's no better time than now to get your foot in the door. With the rise in urbanization, increased disposable income, and a growing need for comfort and convenience, the demand for commercial as well as residential real estate is skyrocketing and there is no shortage of opportunities to tap into.
In this article, you will learn more about how to get a job in real estate, what roles you can choose from, what a typical real estate job offers, and how you can build a successful career in the industry. Many people take their first steps into the real estate industry at different phases and stages of their lives and have a lot of questions before making a career shift.
Deciding to become a professional real estate agent can be intimidating and overwhelming for some, so keep reading to find out more about how to set yourself up for success in the real estate industry.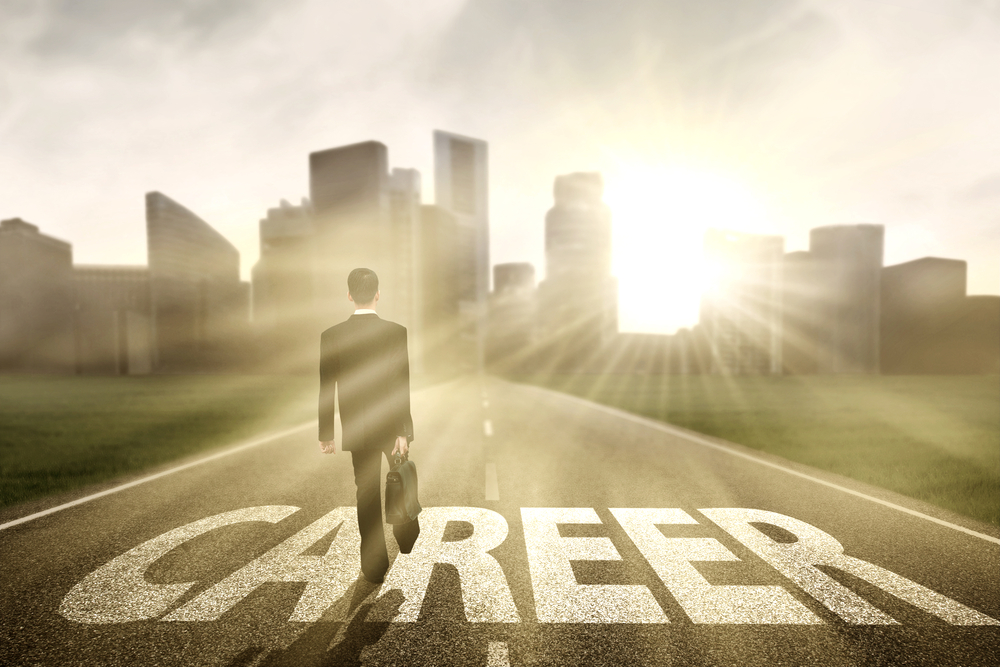 Step-by-Step Guide to Becoming a Real Estate Agent
The Prerequisites Education and Licensing
Although having a college education or degree isn't mandatory to get a real estate job, it is always recommended as a means to stay ahead of the curve in the professional job market. Now if you're wondering what to know about being a real estate agent, here's the quick rundown - you must learn and educate yourself on the fundamentals of how the industry works. Many real estate jobs will require you to have a clear knowledge of real estate laws, financial terms, interest rates, mortgages, and various other technical documentation and processes required to complete a transaction between a buyer and a seller.
The bare minimum age to start your career as a real estate agent is 18 years. Now if you are ready to get into the industry, it is always recommended to invest in your career by taking up a real estate degree or a course. This will help you build a solid foundation of the basics and gain confidence to seek opportunities in the job market. Further, holding a degree also boosts your chances of employability, helping you land your dream job in the real estate industry.
One key aspect of having a real estate degree is that it will open doors for your license. Yes, you will need a professional license to practice real estate, whether you work as an independent real estate agent or join a brokerage firm. This is critical especially because each state follows its specific set of local laws and regulations before issuing a real estate license.
Now don't worry if you want to skip the degree, you can still get a real estate license by enrolling in certain courses online or in-classroom. Typically, you can opt for pre-licensing classes, post-licensing classes, and continuing education lessons. It takes around four to six months in a classroom setup, whereas you can complete the online training in around eight to ten weeks only.
Once you complete the course, you will be allowed to write an exam, post the successful completion of which you can get your certificate to practice a career as a real estate agent.
How to Get a Job as a Real Estate Agent Navigating the Job Market
If you are wondering what to expect from a real estate job, then here's something to keep in mind - just like any other career, it all starts with familiarizing yourself with the industry. As a new entrant, your skills and knowledge will only get you so far, in addition to that, you must start by networking and meeting people. In real estate, the name of the game is your people skills - so the first step is to build your network and start getting familiar with areas, neighborhoods, and places in the market so you can learn about what is available for sale, purchase, lease, or rent.
By putting yourself out there and marketing your skills, you will be able to get early leads and contacts of interested prospects. From there on, it becomes easier to build trust and generate interest as a real estate agent. Knowing your market well is the first and foremost step to building a successful career in the real estate industry.
All in all, having a learner attitude will take you very far, especially in a rapidly changing and constantly evolving industry like real estate. To understand your consumers and target audience, you must continue to learn about people's choices, preferences, and needs. The better you know your people, the higher your chances of converting them into long-term clients.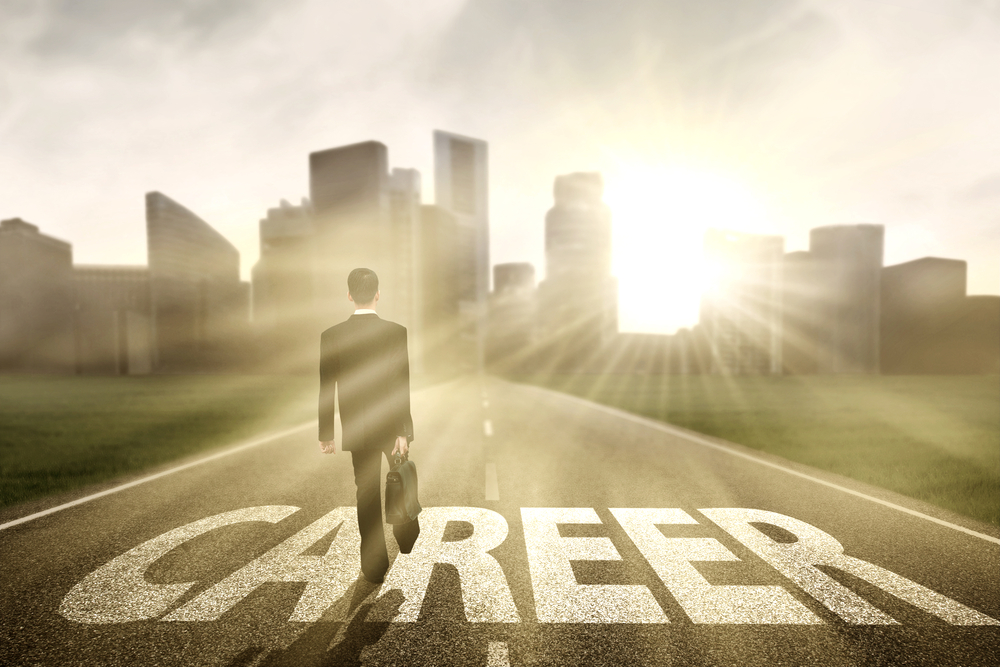 Broadening the Scope Venturing into Real Estate Careers
Various Roles in the Real Estate Sector
As you are learning about how to get a job in real estate, it is important to understand the various job roles you can choose from. Beyond being a real estate agent, the industry offers a plethora of career choices, such as - real estate broker, appraiser, property manager, real estate attorney, mortgage loan officer, property manager, home inspector, and real estate investor among others.
Broadly, you can choose from a dozen specialization areas in the real estate industry, some of them including - corporate, government, institutional, brokerage (leasing), accounting, project management, marketing and sales, lending/broking, market research, mortgage broking, development and so on. Each of these specialization areas has different compensation types, some based on commission while some based on salary.
How to Get a Job in Real Estate from Brokerages to Development Firms
For those who are interested in exploring the career path of being a real estate developer, there's good news - it's one of the highest-paying specializations in the industry. Typically, a real estate developer is in charge of coordinating the process of purchasing land and constructing or renovating real estate on it.
To become a real estate developer, one needs to learn about land planning, acquisition, site research and selection, feasibility studies, land entitlement, project management, and land contracts. This isn't all, there's a lot to learn and master if you want to become a successful real estate developer.
Thus, new professionals should find a mentor to understand how a project is developed from start to finish. You should supplement technical knowledge acquired through courses with real-world, hands-on learning under the guidance of experienced professionals involved in the development project, such as - construction engineers, architects, site supervisors, lenders, land-use attorneys, and surveyors.

Setting the Right Expectations Your Journey as a Real Estate Agent
Roles and Responsibilities What to Expect from Your Real Estate Agent
A day in the life of a real estate agent involves a lot of calls, emails, meetings, appointments, and tours. Your key job is to guide the seller on how to price, prepare, and market their property while assisting a potential buyer to find their desired real estate.
Real estate agents are also required to prepare the paperwork and documentation required for the legal contract of the transaction. Additionally, you will also be expected to work on marketing materials such as presentations, brochures, ads, reports, etc. to promote your services and pique the interest of potential buyers for generating leads for your business.
A real estate agent is also responsible for scheduling property visits and showings, updating purchase agreements, negotiating sales deals, researching property listings, inspecting properties, and developing forecasts and plans based on current and future market trends.
Insights and Realities What to Know About Being a Real Estate Agent
A career in the real estate industry is lucrative, but it's not always a bed of roses. Truth be told, before you decide to become a part of the industry, you must set clear and fair expectations to avoid disappointment in the future. If the romanticized lifestyle of earning hefty commissions and being your own boss is all you see, it's time to keep some ground realities in check.
Firstly, buying and purchasing real estate is a time-consuming process. Due to the legal regulations involved in property buying, developing, and selling, things take time to fully materialize. You might have to wait longer than usual, and that depends on many external factors. Put simply, your patience will determine your paycheck a lot.
Secondly, earning big paychecks will require you to constantly keep hustling and hunting for opportunities. Even though you can get to work on your own time, there are no days off as the real estate industry is volatile and ever-changing. Opportunities are many, but you must prepare to fight if you want to win them. Expect a lot of follow-ups, knocking on doors, and even cold calling to close deals.
Tips for Landing the Perfect Real Estate Job
Building a Network and Leveraging Contacts
The fastest way to get your real estate career off to a flying start is to tap into the potential of your friends and family. Referrals are a strong influencing factor in this industry and you must learn how to build a network where you can easily build a predictable, consistent pipeline of leads to talk to.
Leveraging your contacts and connections will help you get a headstart and build confidence. You can then further tap into your expanding network to generate more referrals and contacts. This way you can build a flywheel of opportunities.
Tailoring Resumes, Interviews, and Negotiations for Real Estate Roles
If you're all set to make a mark in the real estate industry and start your career, it's time to start with the first step - your resume. Your resume should work like a ticket to get your first real estate job and to make it count, you must keep a few principles in mind.
Tailoring your resume is critical because it shows you care enough to put the work into how you present yourself to the world. Real estate is a presentation-driven industry, and having a well-written resume displays your interest in the job and proves to the employer that you are aligned with what's expected from you.
Firstly, you should highlight your certifications, education, and license as they're the most important pieces of information that recruiters look for when hiring. Also, if you are completely new to the real estate industry, it would help to show a clear objective on what attracts you to it and outline your future goals. This is especially important if you want to start with an entry-level job but you don't have the experience to show. Focusing and highlighting your other skills can be a good way to grab the attention of the recruiter/employer.