How Do You Obtain A Real Estate License in New York State
Real estate is a fulfilling and rewarding profession. You help sellers and buyers get the best property deals. Not many professions boast of the opportunity to be your boss and work on your timelines. Real estate is one such industry that gives you the chance to achieve the work-life balance you want.
If you are looking to obtain a New York State Real Estate license and launch your career, now is the time todo so. The New York state real estate market is on the upswing and with hard work, your earnings can touch $100,000 per year. This is one of the reasons why New York attracts real estate professionals from all corners of the USA.
Make a lasting impression on the New York real estate industry by first getting your fundamentals right. Get the required education, training, and a never-ending desire to learn and expand your knowledge.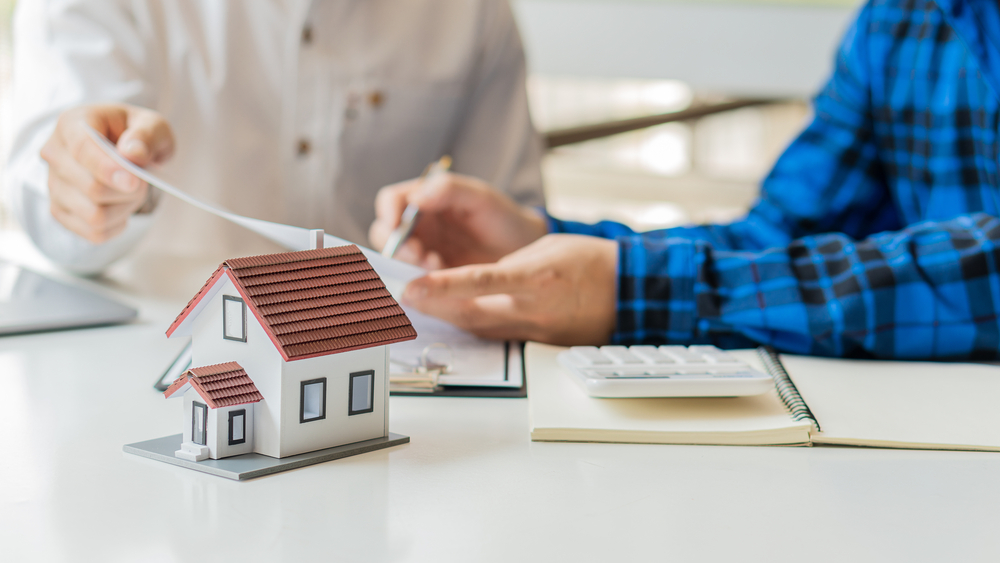 What is a license to practice in the real estate industry?
A real estate license is proof that you have completed the required training and final examination. You can now engage in the sale, lease, purchase, or renting of real estate properties. In short, to work as a go-between a buyer and a seller, you will require a license.
A license is an accreditation that you are an authorized professional certified by the state's real estate board. It is proof that you have the know-how to help sellers and buyers in a transaction.
For example, you could work as a real estate agent, a real estate broker, a real estate salesperson, and so on. Getting your real estate license is the first step toward starting your career as an authorized, certified professional. Pay a one-time fee when you get the license the first time. Thereafter renew your license after paying renewal costs.
A Real Estate License in New York State – A Gateway to Practice in the State
The real estate industry is governed by state and federal laws and strictly regulated. A license gives you the authority to carry out various real estate activities such as helping clients sell, purchase, rent, or lease properties in New York state.
However, the requirements for getting a real estate license in New York depend on the selected area of work such as a real estate salesperson, appraiser, or broker.
What benefits does a real estate license in New York State bring to the table?
To become credible and trustworthy, you must first earn a real estate license. A license proves that you are qualified and approved by the state to engage in a real estate transaction.
Having a real estate license opens the doors to many opportunities. The benefits you will get after owning a license will certainly outweigh the investment. These include:
Earning a real estate certification: A license is legal proof of your competence and qualification and without it, you cannot practice as a real estate agent.
Becoming an opportunity magnet: When you earn your real estate license, you become more employable in the industry. Having a license is a badge of your education and certification, which works great for your resume. A license legally permits you to work as a real estate agent, broker, or appraiser. Thus, you become more employable and can easily find high-paying jobs and better commissions.
Access to MLS: Get unrestricted access to MLS (Multiple Listing Service), a registered database of properties for sale in a locality or a city. Only registered license holders can get access to MLS. MLS provides more access to potential buyers and sellers, increasing the opportunity size for agents and brokers.
Increasing your network: Only licensed real estate professionals are members of the New York Real Estate Board. With a real estate license, tap into the extensive network of industry professionals. It will help you to expand your knowledge and build relationships.
Minimum Eligibility Requirements for Getting A Real Estate License in New York State
With more than 100,000 real estate professionals, the competition is stiff in New York state's real estate market.
However, the area of focus should be the process of getting a license.
But before we discuss the requirements, you should learn about the New York Real Estate Board established in 1996 and comprising members. The New York Real Estate division handles all license applications for the state's real estate market.
The New York Board of Real Estate fixes the eligibility norms for real estate professionals.It has the Secretary of the New York State, a Superintendent of Financial Services, and 13 other members. They include brokers, public members, and other members from different jurisdictions.
Age and residency requirements
The first step to get a license in New York state is to be at least 18 years old. For real estate brokers, the age limit is 20 years and above. Further, you must be a legal resident of the state of New York or a lawfully admitted alien.
Educational requirements
Ensure that you have a high school diploma or equivalent before applying for a real estate agent license in New York. Once you meet this criterion, then comes the next important requirement of being at least 18 years old. Another very important requirement is to complete 77 hours of pre-licensing coursework that is approved by the state real estate board.
Take this training online from a state-accredited online course provider. To become a real estate broker, complete a 120-hour training course as part of the pre-licensing educational requirements.
Carefully choose your course provider as the quality of study materials matters a lot too. The course must cover real estate industry guidelines, future trends, best practices, and fair-trade policies.
Examination and application process
After completing your education requirements, sit for an exam to prove your competency and knowledge. Schedule an online exam on the New York State Department of State DLS Occupational Licensing Management.The minimum passing score is 70%. After you pass the exam, you will get a certification with eight years of validity.
Note that you must appear for the exam in the presence of a proctor to ensure completion.
Background check and fingerprinting
Undergo a standard background check to obtain a New York state real estate license. This is to ensure that you have a clean record without a history of any criminal activities or cases. The real estate board also requires applicants to submit their fingerprints for a federal and state background verification check. For this, you can schedule an appointment at any state-approved facility.
Licensing fees and renewal process
Pay a one-time application fee of $55 for a real estate license. You can apply only after you crack the salesperson real estate exam in New York.
You can submit your application online using eAccessNY. The cost of renewing your license is $55, and you can pay this fee online through your eAccessNY account.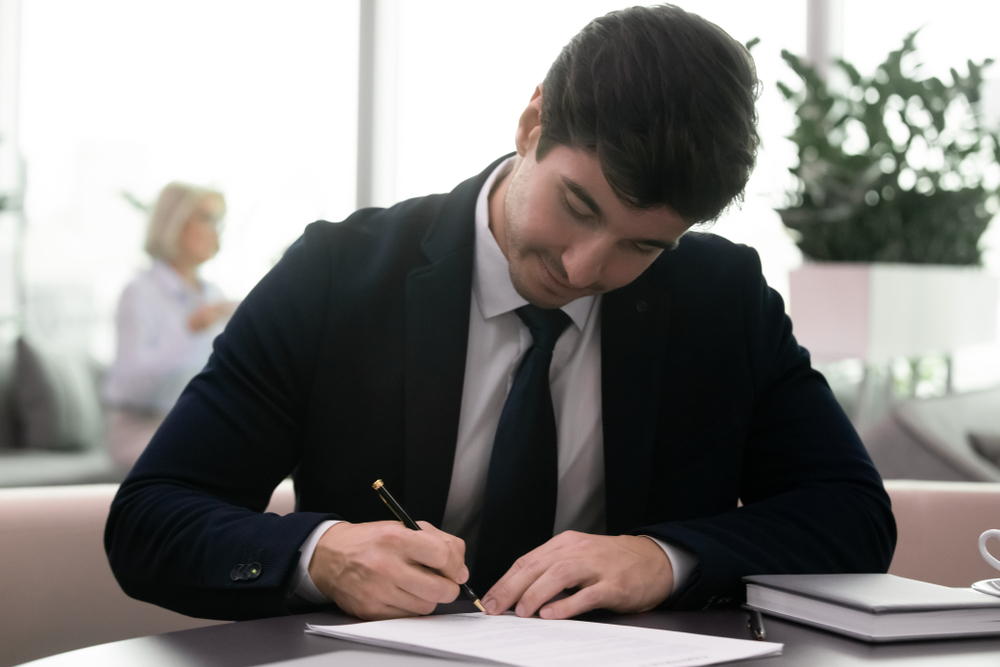 Steps to Follow For Obtaining a Real Estate License in New York state.
Pre-licensing education
Complete the pre-license coursework after meeting all the legal requirements. The options are to choose either an online or in-person course. However, it should be from a state-approved real estate course provider. Expect to pay between $100 to $500 for a state-approved pre-licensing real estate course in New York.
The pre-licensing coursework covers all the vital topics related to the real estate industry. By completing this course, you should gain a clear understanding of the basics. Some of the courses are Commercial and Investment Properties, Laws of Real Estate, and Real Estate Laws, among others
Every applicant must complete the pre-licensing course with 77 hours of credits. Without completing the course, you will not be eligible to appear for the final exam.
Exam Preparation
The New York State Real Estate exam is a multiple-choice test. It assesses your ability to answer the test questions correctly. The exam duration is 90 minutes. To clear the exam, one must score a minimum of 60% on their first attempt.
Taking the real estate licensing exam
If you are ready to take the final exam, simply submit your application online using eAccessNY. Choose from any of the 11 state-approved exam sites as per your preferences. Along with English, you can take the exam in multiple languages, such as - Spanish, Korean, Chinese, and Russian.
Completing the real estate license application
Finished the pre-licensed course? Did you pass the final exam? Completed the background verification check?
After completing all the eligibility requirements and submitting your application to the Board, expect to receive your license by email within 2-3 weeks.
You are now ready to launch your real estate career in one of the world's most lucrative markets.