How To Become A Real Estate Agent In Wisconsin
Ready to get your Wisconsin real estate license? Maybe you're in between jobs or just wishing for a career change. Maybe you've always been interested in the RE industry. Our guide below will help you lay out the steps on how to become a real estate agent in Wisconsin in just a few easy steps. The real estate industry is rewarding, challenging, and an excellent option for those looking to become their own boss, set their own schedule, and make money on their own terms.
It only takes four steps to get your real estate license in Wisconsin.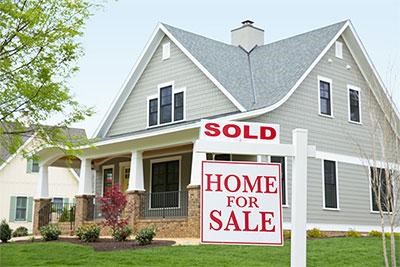 Become A Real Estate Agent in Wisconsin in 4 Easy Steps
People are drawn to the real estate industry because of the freedom. Licensed agents get to control their workload, their schedule - even their income! Whether you choose to become an agent or a broker, you have the opportunity to help people find their dream home or their real estate needs. More and more people turn to real estate because they want to have more control over their time and money. Let's discuss how you can get your license in the state of Wisconsin.
General Requirements
There are only a few general requirements you must comply with to obtain a Wisconsin real estate salesperson license. You must be at least 18 years of age, have a social security number, and also be a U.S. citizen or be legally authorized to work in the U.S.
Additionally, if you have a prior conviction, we recommend that you apply for predetermination upfront, which will allow the Department of Safety and Professional Services (DSPS) to determine if you are qualified to obtain a license or not.
4-Step Overview
There are four steps you need to follow before you obtain your Wisconsin Real Estate Salesperson's license:
Step 1: Complete the 72-hour Wisconsin Real Estate Salesperson Pre-license course.
Step 2: Schedule Your WI State Licensing Exam
Step 3: Pass the State Licensing Exam
Step 4: Apply For Your License With the Help of Your Sponsoring Broker
Step 1
The first step is to complete the 72-hour Wisconsin Real Estate Salesperson Pre-license course. This course can be taken in-person or online. Most students prefer to take our online courses as it gives them more flexibility, and they can generally complete the system more quickly on their own time.
The course also includes the final exam, which must be proctored. It consists of 100 multiple-choice questions with a passing grade of 70%. Once you pass the final exam, you'll receive your Course Completion Certificate.
Step 2
Step two is scheduling your state exam. As soon as you complete the 72-Hour Real Estate Salesperson Pre-License course, you can plan for your state exam. The Wisconsin state licensing exam must be taken at one of the PearsonVUE testing centers.
Schedule your exam by creating a free account through the PearsonVUE website and then selecting your exam date and location. Students also can schedule their exams by calling PearsonVUE at (888)204-6284.
There is a $65 state exam fee that you will pay directly to PearsonVUE when scheduling your exam.
Step 3
The next step is to take and pass the state licensing exam. The state exam consists of national and state-specific questions, which has 145-150 multiple-choice questions with a time limit of 4 hours.
Because the questions are weighted depending on the difficulty of the questions, PearsonVUE doesn't specify the number of questions a student must answer correctly to pass. You must obtain a weighted score of at least 75 out of 100 in order to pass. As soon as you complete the exam, you'll receive a score report at the testing center, which is either marked "pass" or "fail."
You have the option to retake the exam as many times as needed until you pass, but you will have to pay the $65 exam fee for each attempt.
Step 4
The last step is to apply for your license with the help of your sponsoring broker. As soon you've passed your state exam, you can officially apply for your license. License applications must be submitted within one year of passing the state exam and within five years of completing the pre-license course.
Each application should be submitted online through the Online Licensure Application System (OLAS). A paper version of the license application can be mailed in if you so choose. You must submit your Certificate of Completion from the 72-hour pre-license course with your license application. The DSPS will use this as evidence that you have completed the pre-license education requirement.
It is $75 to apply for your real estate license. Qualified individuals may apply for a fee reduction, which must be submitted along with their license application. This fee can also be waived for eligible Veterans. Your sponsoring broker must complete their portion of the license application, which confirms the applicant's employment with the broker. Once your license application is reviewed and approved by the DSPS, your real estate license will be mailed to your sponsoring broker.
That's it! You're now a licensed Wisconsin real estate salesperson!
Get Started With RealEstateU
If you're worried about passing the state exam in Wisconsin, we've got your back! The best piece of advice we can give you is to study the key terms. At RealEstateU, we'll provide you with a course glossary that will give you a better idea of what you should be familiar with. You don't have to have every term memorized, but being familiar with the key terms will help you feel more prepared. It might also be a good idea to go through the glossary and local real estate laws before attempting the final exam.
Ready to change your career? RealEstateU can help you get your Wisconsin real estate license in just a few easy steps for less than you might think. Browse through our courses and read some of our countless testimonials before trying it for yourself. We even provide a no-hassle, 30-day money-back guarantee. Let's get started today!