How to Get a Real Estate Salesperson's License in Hawaii
Many people are drawn to real estate, as it is a seductive career choice for various reasons. It's challenging, it can be exciting, it gives you purpose, and you get the opportunity to be your own boss. Plus, you can help families and business owners find the properties of their dreams. So, if you've been looking for a career that presents new challenges, allows you to set your own hours and schedule, and build a community — the real estate industry might be for you. In this article, we outline how to get a real estate license in Hawaii and start your new career.
When you're ready to change your life in the beautiful state of Hawaii, we've got everything you need.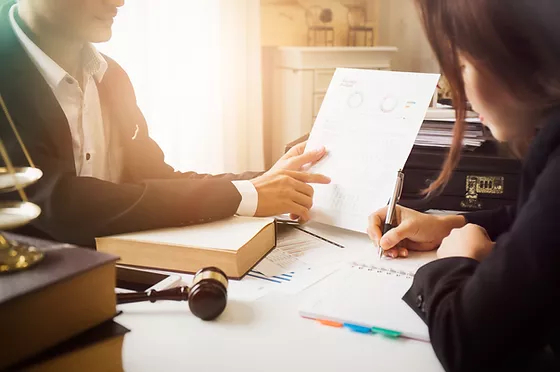 Ultimate Guide To Getting Your Real Estate Salesperson's License in Hawaii
So, how to get real estate license in Hawaii? There are only four steps to get your real estate salesperson's license:
How To Become A Real Estate Agent In Hawaii
Step 1: Complete A 60-hour Hawaii Pre-License Education Course or Equivalent
So, how to get your real estate license in Hawaii? To start, Hawaii requires that all people interested in earning their license have pre-licensing education. This could be:
A Bachelor of Arts or Bachelor of Science Majoring in Real Estate or Business from an accredited college or university in the United States
A United States Law School Graduate
Hold an active license within (1) year of application date from a state with similar or superior pre-licensing education requirements
A Hawaii Pre-licensing Course from an Approved Vendor
You can fulfill your pre-licensing education outside an accredited college or university, but it must be courses from Hawaii Department of Commerce and Consumer Affairs Real Estate Branch approved education providers. Many people choose this route, as taking a course from a pre-approved provider is more affordable and much faster than receiving a college degree in real estate.
Our Hawaii salesperson pre-license course is 60 hours of instructions. It covers topics like:
An introduction to Hawaiian History;
Laws and Land Use Controls;
Hawai'i Licensing Law;
Agency;
Real Estate Contracts;
Valuation and Market Analysis;
Property Management and Leasing
You can see the full course curriculum and content outline here. You can take the courses in-person or online. When you pass the final exam, you will receive a course completion certificate that is good for two years.
Step 2: Apply for the State Exam
Before applying for the state exam, you must be 18 years of age or older. In addition, you'll be required to present the original prelicensing education equivalency certificate or course completion certificate at the exam site.
PSI administers the exam on behalf of the Hawaii DCCA-Real Estate Branch. You can find a local testing center by searching the PSI website or referring to the back of the candidate handbook given to all candidates who finish the pre-licensing course.
Visit the PSI website to make an online reservation, and you'll have to create an account if you're a first-time user. Online reservations must be made at least 24-hours before the examination date. You may also call (1-855-579-4640) to schedule your exam. Keep in mind that if you are taking the exam on the mainland, you'll need to contact PSI to pay for and schedule your exam.
If you must cancel or change your exam reservation, you must do so 48 hours before the exam by calling (855) 579-4640. If you do not call to change 48 hours before the exam, you will forfeit your exam fee. Registrars are available Monday-Friday 1:30am-4pm and Saturday & Sunday 3:30am-11:30am HST.
Make sure you bring two forms of signature identification to the exam. Your primary identification must be government-issued (such as a driver's license, military ID, or a U.S. Passport). Your secondary form of identification can be your Social Security card, debit or credit card, and more.
Refer to the Hawaii Real Estate Candidate Handbook for information on examination schedules, site locations, exam security, reporting, and preparation.
Step 3: Take and Pass the State Exam
The state exam for the Hawaii real estate course is divided into two sections: a general section and a state section. To get your license, you'll have to take and pass both parts of the exam.
The salesperson real estate exam is as follows:
The general section allows 150 minutes to answer 80 questions.
The State section allows 90 minutes to answer 50 questions.
In addition, there may be 5-10 experiential questions that will not count towards your score.
You will need a minimum of 70% on both sections to pass. Once you complete the exam, your score will be displayed on the screen, and you will also receive an email with the report. Hawaii does not have a set limit to the number of times you can retake the exam.
If you fail one section, you can retake just the failed portion as long as it is within two years of passing your course completion certificate date. After that, you'll have to wait 24 hours before rescheduling, and you will have to pay the $61 fee each time you retest.
Step 4: Apply for Your License
You must apply for your salesperson license within two years of passing your exam. Applications will be handed out to candidates at the testing center. To complete the application, you need:
Your Social Security Number
An official Certification of Licensure is less than 90 days old from each state outside Hawaii, where you may have been licensed as a real estate broker or salesperson.
Original "School Completion Certificate," or original "Prelicensing Education Equivalency Certificate for Real Estate License Exam."
Background documentation that explains criminal convictions, charges, or deferred judgments. This could include a written explanation of the incident, charging documents, and a sentencing order.
Your score report will include specific licensing fees. You can renew your license every two years in Hawaii, so your payment might vary depending on when you pass the exam. Fees could include:
Application fee: $25
License fee $42
Original license fee: $74 in the first year of biennial/ $42 in the second year of biennial
Education fund: $68
Recovery fund: $84
The Department of Commerce and Consumer Affairs-Real Estate Commission reviews applications at its meetings. So as soon as you're approved, you'll be able to practice real estate in Hawaii officially.
Why Get A Hawaii Real Estate License
There are many great reasons to get your real estate license in Hawaii. The first is the income potential. The more deals you close, the more income you make! You can also enjoy a flexible schedule. Choose hours that fit your ideal lifestyle. Real estate agents set their schedule, and you don't have to show up to a 9 to 5 office ever again!
Another great reason people choose real estate as their ideal career choice is that they can choose to work part-time or full-time. Slowly transition into a new career or earn extra income on the side by only working part-time. With a new license in Hawaii, you can sell or lease all types of real estate or even learn how to invest yourself!
At RealEstateU, you have twelve months to complete the RealEstateU 60-hour Hawaii Real Estate Salesperson Course (including the course exams). When you need a fast and easy way to earn your license, our online course is the way to do it! Browse our courses here and let us show you the best way to get your real estate salesperson license.