How To Get Your Real Estate License In Colorado
Have you been daydreaming about getting your real estate license? Do you want to know how to get a real estate license in Colorado? Congratulations on making this decision! We're glad you're here and making strides to a new and exciting career choice. Here we'll discuss why people love the real estate industry and then break down the six steps it takes for you to get your real estate license in Colorado.
Before we dive into the steps, let's talk about some of the benefits of getting your license in Colorado. As a licensed agent, you have the freedom to work when you want - you aren't trapped in the 9-5 office life. You'll get more control over your schedule and your workload. Brokers get to be their own boss and have the opportunity to help people find the right property for them - be it residential or commercial. Agents get to face new challenges daily, meet new people, and grow their business however they'd like, all while earning a decent income in various ways.
Especially if you're interested in investing yourself, getting your license is a great way to get your foot in the door and start gaining the knowledge and resources to help you set yourself up for success.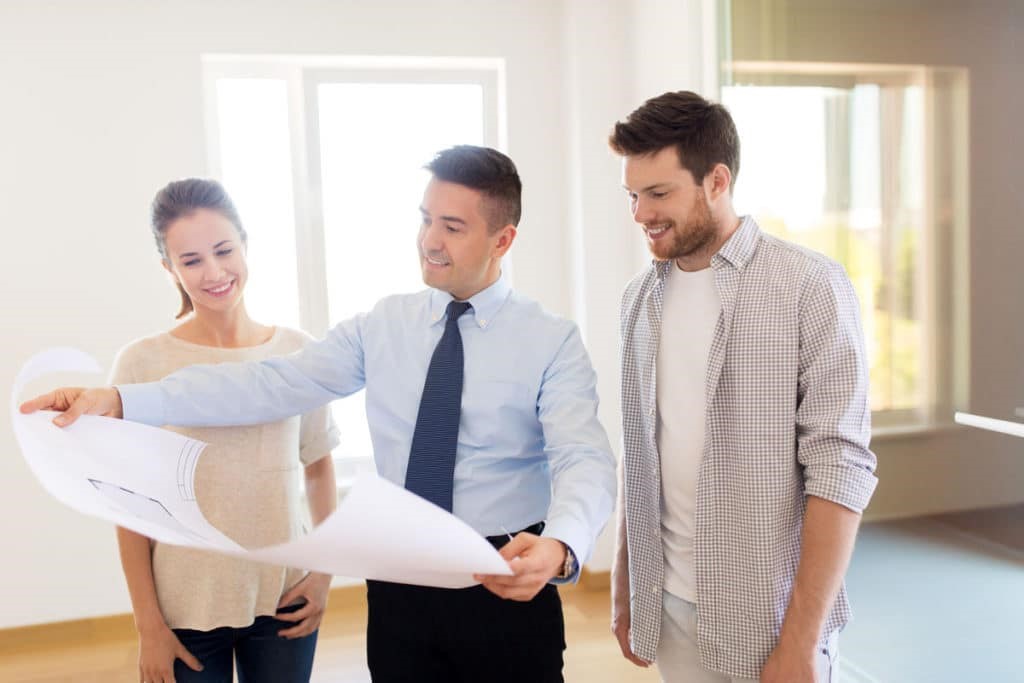 How to Get Your Real Estate License in Colorado in 6 Easy Steps
One of the main reasons the real estate industry is so attractive to people is that you don't have to have any prior experience or college experience to build your career. It doesn't take a lot of money to get started, and if you have the drive, you can begin turning a profit in your first year without the stress of student loans.
In fact, with RealEstateU, you can get your real estate license online at your own pace. Here are the six steps you must complete to get your real estate license in Colorado.
How To Become A Real Estate Agent In Colorado: All The Steps
Step 1: Complete The Pre-License Course
The first step is to meet the pre-license education requirements. You must have proof of a significant course of study in real estate, or you can complete a 168-hour pre-licensing course from a Colorado-approved education provider.
You'll find courses offered both online or in person. Once you fulfill the 168-hour course and pass the final exam, you will receive the course completion certificate necessary to complete the broker application.
Step 2: Apply for the State Exam
PSI administers Colorado's Real Estate Broker Licensure Exam, and it costs $44.95. Schedule your exam directly by visiting https://www.psiexams.com or calling 1-855-744-0313. In addition, there are exam centers located throughout the state, and you can search the website or view the Colorado Candidate Bulletin for a list of addresses.
Step 3: Take and Pass the State Exam
The Colorado Real Estate Broker Licensure exam is divided into the nation section and the state section. The national section is more general and covers national real estate topics. You have 120 minutes to answer this section. The state section covers Colorado-specific regulations, and you have 110 minutes for this section.
You will receive results immediately on the screen as you complete the exam. Your results will also be submitted to the Colorado Division of Real Estate. You will be required to pass both sections of the exam to get your license. If you fail one section, Colorado allows you to retake the failed portion. After one year, your exam results will expire if you haven't already applied, and you will be required to retake the exam.
Step 4: Get Your Fingerprints Taken
All applicants must get their fingerprints taken and pay for a background check through the Colorado Bureau of Investigation before applying for their broker license. The state has three approved vendors to schedule and submit your fingerprints.
Step 5: Acquire Errors & Omissions Insurance
Colorado requires all real estate brokers to have an up-to-date Errors & Omissions Insurance policy before they can get an active license. Learn more about those requirements here.
Step 6: Apply for Your License
After passing both portions of the Colorado Real Estate Broker exam, you have one year to apply for your broker's license. After that, the state offers an online application for your real estate license.
You'll be asked to upload proof of your real estate education through the REC-33 certificate from your 168-hour course or your transcript from your major course of study in real estate. In addition, you'll have to answer some background screening questions, which might require you to submit additional court documents and sworn states, and detailed insurance information. Then you'll pay the $200 broker application fee.
To sell real estate in the state of Colorado, you must have an employing broker. Once you're hired by a broker and your application is accepted, you're in! You are now a Colorado real estate broker.
Colorado Real Estate Application
One big tip we always give new people looking to join the real estate industry and pass their state exam the first time is to study the glossary of key terms. Your online course comes with a course glossary that you can study to help you become familiar with all the words that will likely come up on the exam. Though you definitely won't need to memorize everything, it's always a good idea to have a general idea of what the terms mean.
You'll also be tested on local laws and regulations that are specific to Colorado. Though general real estate knowledge applies across the country, some states require things other states don't so make sure you review state-specific questions in the course, so you aren't blind-sided.
Click and read on our blog why is real estate a good career.
How To Get Your Real Estate License In Colorado With RealEstateU
Are you ready to start moving forward with your real estate career? We'd love to help! At RealEstateU, we have courses to help you get your Colorado broker's license online at your own pace. Check out the details about Colorado Real Estate License Online Course.
We even have a 30 day, no-hassle, money-back guarantee if it ends up not working for you.