How to Get Your Real Estate License in Illinois
Are you living in Illinois and looking for a career change that you don't need a degree for? Then, real estate might be the right choice, and there's no better time than right now to begin! The procedure is straightforward, and we'll walk you through it step by step. In Illinois, you could be creating a highly adaptable new profession as a real estate salesperson (or broker) in six months.
Before we get into how to get a real estate license in Illinois and become a real estate salesperson, it's worth noting that entry-level real estate salespersons are referred to as brokers rather than agents in Illinois. Brokers with additional experience and education qualified to oversee other brokers in Illinois are referred to as managing brokers. In this post, we may use the words "agent," "broker," and "salesperson" interchangeably.
To become a real estate broker in Illinois, you must be at least 18 years old, have a Social Security number or individual taxpayer identification number, and have a high school diploma or its equivalent. With that being said, let's look at how to become a real estate agent in Illinois.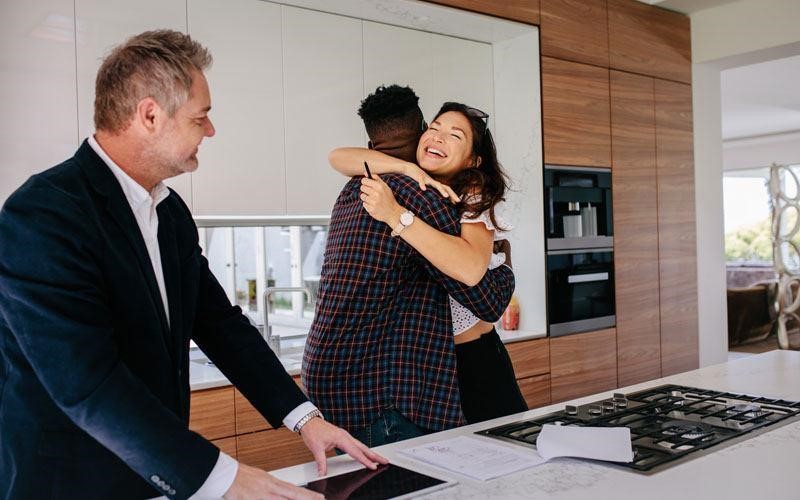 How To Get Your Real Estate License In Illinois In 5 Steps
Before you get to sell real estate in Illinois and start earning that sought-after commission, you must first gain an Illinois real estate license. You might be wondering: how to get my real estate license in Illinois?
There are five steps to obtaining the license:
How To Become A Real Estate Agent In Illinois
Step 1: Complete the Pre-License Course
Sign up for the Illinois 75-hour pre-license broker course. Then, choose from the state's list of approved educational institutions to enroll in.
The program consists of two courses: Broker Pre-License Topics (60 hours) and Broker Pre-License Applied Real Estate Principles (15 hours). To finish the pre-licensure education course, you must take a mandatory final exam with a passing score of 75%.
Step 2: Apply for the State Exam
After completing your pre-license course, you have up to two years to apply for the Illinois state examination.
PSI administers the Illinois Real Estate Broker Licensure Exam. Visit the PSI website or call 855-340-3893 to schedule your exam. The broker licensing examination fee is $55. You will pay PSI directly for the test.
Refer to the Illinois Real Estate Commission License Examination Candidate Bulletin for information on examination schedules, site locations, exam security, reporting, and preparation.
Step 3: Take and Pass the State Exam
The Illinois broker licensure examination is composed of two parts. These are:
The national section of 100 items. You'll need 75 points to pass.
State section of 40 multiple-choice items, and again, you'll need a scaled score of 75 points to pass.
The maximum allowed time is 3.5 hours. To pass the basic test, you must complete both parts. The score report will include license application instructions if you pass.
Step 4: Find a Sponsoring Managing Broker
In Illinois, all brokers must be supervised by a managing broker. Therefore, to submit your license application, you'll need to be sponsored by a managing broker.
Step 5: Apply for Your Illinois License
You must apply for a broker's license with the Illinois Department of Financial and Professional Regulation (IDFPR) within one year after passing the state licensing exam. Your application must include:
If applicable, any court documentation and sworn statements regarding any positive responses on the screening form;
Verification of any license held in any regulated profession in any other state.
Information about your sponsoring broker;
Your official score report from PSI;
The initial application fee of $125.
Once IDFPR approves your applications, you're ready to practice real estate in Illinois!
Get Started With REU
Are you ready to get your real estate license in the state of Illinois? Then, consider taking our Illinois Real Estate Exam Prep. It allows you to feel more confident about taking the exam and helps you focus your studying on the precise information you need to know to pass the exam. In addition, it will give you real Illinois real estate exam questions to help you study. You'll also be able to select what lessons to spend time on to practice the content you're struggling with.
Our exam prep will also summarize the concepts taught throughout the Illinois Real Estate Broker License Course. Think of this exam prep as the "Cliff Notes" for the IL real estate exam. It will give you six practice tests — 3 for the national exam and 3 for the state exam.
The Illinois Real Estate Exam Prep Course is for those who want a refresher course on the exam and feel more prepared before the exam day. For example, maybe you passed the pre-licensing course already, but your exam date is set later than you thought. This course will give you the confidence you need to walk into the testing center and pass your exam.
Are you ready to get started? Here's everything you need to know about getting your license. RealEstateU is the fastest and most affordable way to get your real estate broker license in the state of Illinois. We'll assist you with every step required to get your IL license online, answer your FAQs, and even provide you with articles for further education.