Make Your Realtor Dreams Come True in California this Year
There has been much speculation this year about the state of California's housing market. But while headlines predicting a cool-off in 2020 may be giving real estate investors pause, there is one segment of the industry that stands to gain just as much from a downturn as it has from the meteoric rise of housing prices in San Francisco: realtors.
Realtors are in a unique position when it comes to taking advantage of fluctuations in real estate pricing because they benefit both from seller's and from buyer's markets: either way, people need expert help in managing real estate transactions.

For this reason, ordinary Californians who want to put rising costs of housing and the government's ambitious new plan to build 3.5 million new homes across the state by 2025 to their advantage should consider making 2019 the year they fulfill their dreams of becoming a Realtor.
Becoming a Realtor in California is easier than you might think, and given the sheer size of the market, there are plenty of ways to develop your own niche and build a reliable customer base. The nature of California real estate may be changing, but Californians continue to rely on real estate agents and brokers to buy, sell, and even lease their homes.

Unlike other career paths, there really is no ceiling to how much you can make as a real estate agent: depending what part of the market you go into and where you are located, you could easily be making six figures within a few years. Best of all, you can get started on the process today without quitting your current job.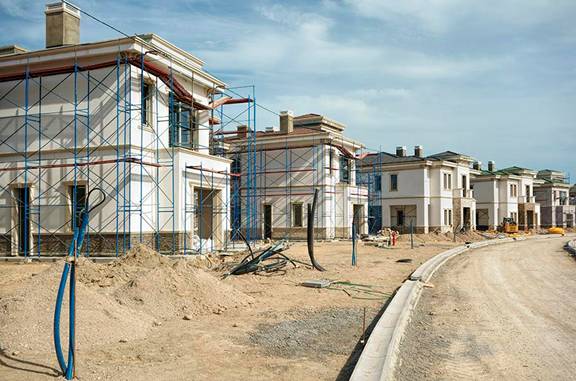 Real Estate can be an Exciting Second Career
California has long been a state that has attracted people looking to reinvent themselves, and Californians tend to be restless people, always seeking out exciting new opportunities. This is one of the reasons why California's real estate sector is so hot — in the Golden State, there's always something bigger and better right around the corner.

Real estate is an industry that thrives on relationships, and a good realtor is a person who knows how to connect people — buyers and sellers, landlords and tenants, downsizers with upsizers. For this reason, it tends to be a popular second career choice for people who have already built a strong network and reputation in their local community, and believe that real estate is an avenue that will allow them to provide a good service to their neighbours while also improving their own standard of living.

Not only is there lots of money to be made in California's thriving and diverse real estate sector, becoming a real estate agent is also an excellent prospect for people who want to switch careers but can't afford to go back to university or college to re-train. Unlike other professions, like medicine or law, becoming a real estate agent does not require a massive up-front investment in education.

Instead, people who are interested in finding out if they have what it takes to make a career as a realtor can take online real estate courses California on their own time without needing to leave their full-time job. And if they decide that they do want to take the next step and apply for the California real estate exam, they can go through the entire licensing process while still enjoying the security of a regular paycheque.

If staring a new career in the exciting growth industry of California real estate appeals to you, here's how you can get your California real estate license in four easy steps:

1. Complete Your California Real Estate License Classes
The State of California's Department of Real Estate (DRE) requires that anyone who applies for the real estate salesperson exam must first complete 135 hours of approved education that covers real estate principles and practice.

While it is possible to take these courses in person, most people opt for an audio course that help you get your license on the go and allows you to prepare for the exam on your own time. At RealEstateU, we offer a course that is specifically designed to help you pass the exam on your first attempt. In addition to two 45-hour principles and practices audio courses, we also offer a 45-hour legal aspects course that will give you a strong grounding in California real estate law.

After each course you will need to take a final exam, and upon passing it you will receive a Course Completion Certificate that will help you move forward with the next stage of the licensing process.

The full course usually costs $295, but we are making a limited time offer that will allow you to take the full course for only $99, so get in touch for more info today if you want to get started on your real estate career for less.

2. Apply for an Exam Date
Once you've completed your course, you can apply to take the California real estate license exam. In order to do so, you will need to provide your Course Completion Certificates to show that you have passed your California real estate license classes (there is also a $60 application fee).

When your application has been processed, you will be sent a date, time, and location for when you will sit the final exam, and you'll have two years from the date of your filing to take and pass it.

3. Take the California Real Estate Salesperson Exam
The exam itself is relatively straightforward, and your real estate license course will have prepared you for everything you will be asked about. The exam consists of 150 multiple-choice questions, and you'll have three hours and fifteen minutes to answer them. The passing grade for the exam is 70 percent, but it is possible to re-take the exam if you fail.

4.Complete your License Application
As soon as the California DRE confirms that you have passed your exam, you will be given a Salesperson License Application, which you should fill out and mail back within a year of passing the exam. You will also be fingerprinted, and will need to pay a $245 application fee to the DRE (as well as a $49 fingerprinting fee to the fingerprint service provider).

When your license is approved, it will either be mailed directly to you, or sent on to your sponsoring broker. It is important to remember that while your license empowers you to sell and lease or rent any type of real estate anywhere in California, you must work under a sponsoring broker until you pass the California broker exam.

Getting into the Real Estate Game in California
Upon receiving your real estate license, you will have a lot of exciting opportunities before you — as well as a lot of important decisions to make.

If you don't already have a sponsoring broker, your first priority should be to find a brokerage that will take you on. Brokers have more experience in the world of real estate and can work independently, and often provide new agents with guidance, resources, and branding help to get them started in their careers.

It is common for brokerages in larger markets like San Francisco, Los Angeles, Sacramento, and San Diego to specialize in one kind of real estate or another, so the decision of which brokerage to join will have a significant impact on the kind of work you end up doing as a real estate agent.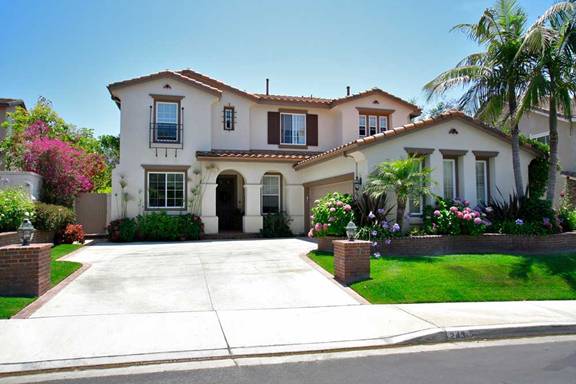 For example, given California's extensive luxury real estate market, some brokerages only handle high-end properties. Others may specialize in rural or commercial sales, and some may juggle a variety of different property types. Finding a broker who is handling work you are interested in is important, so make sure their interests are a good fit with yours.

If you want to be able to advertise yourself as a Realtor, you should also make sure that your brokerage is part of the National Association or Realtors (NAR), a body that advocates on behalf of Realtors. The NAR's code of ethics ensures that all Realtors are working in their client's best interests, and represents the industry standard for good conduct.

Once you've found a brokerage that aligns with your interests and has agreed to sponsor you, you're ready to start making deals. One of the benefits of taking RealEstateU's online California real estate courses is that they prepare you for all aspects of the job, and ensure that from day one you will be creating value for your brokerage and earning a good commission for yourself.

If you want to get started on your journey into the real estate industry today, get in touch with us to find out how you can start your California online real estate course today!