Real Estate in New York City
From the iconic skyscrapers to the dynamic culture mix, from the iconic Times Square to mesmerizing Central Park, there's something for everyone in New York City. The city of big dreams, as it is fondly called, is always welcoming to anyone who wants to make it their home.

Real Estate in New York City continues to be a lucrative source of income, commissions, and opportunities for agents, brokers, developers, and property owners. The real estate in New York City scenario is booming and the vibrant metropolis continues to lure buyers and sellers due to its rising popularity.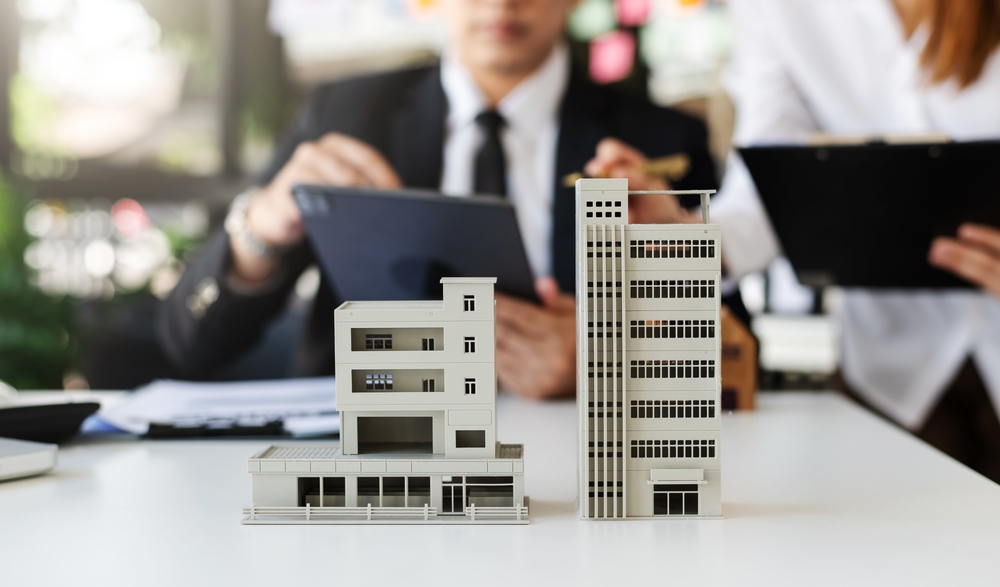 How Many Real Estate Agents are in NYC?
According to the data shared by New York State, there are close to 150,000+ real estate professionals in the city. Out of which, around 80,000 are licensed real estate agents and around 40,000 are real estate brokers. The official data also shows that around 60,000 agents are members of the New York State Association of Realtors.
Introduction to the NYC Real Estate Market
Bustling with iconic landmarks, historical sites, upscale suburbs, and quaint cafes, New York City is truly a breath of fresh air that brings the best of everything in one place. Due to its multifaceted appeal, the city attracts buyers and investors from all walks of life, making it one of the country's most sought-after real estate markets. The median sales price of real estate in New York City reached around $400,000, and it is currently considered a buyer's market.
The Number of Real Estate Agents in NYC
The big city is home to more than 200 neighborhoods, and thus, attracts a large pool of real estate agents. Be it rentals or buyers, there's a growing demand for property in the city. If you are wondering how many real estate agents in NYC are currently serving the demand, the number is currently estimated to be between 60 to 80 thousand in total.
What exactly does a Real Estate Agent do in New York
The role of a real estate agent is singular, that is to help their clients buy, rent, or sell properties while advising and educating them about the important details required for making a sound decision.
When it comes to being a real estate agent in New York, your job will revolve around your clients. It includes interacting with them, acting as their point-of-contact for scheduling and visits, responding to their queries and inquiries, acting as the go-between for sellers and buyers, and preparing legal documents and paperwork required for transactions. Plus, the job also requires staying up to date with the current market trends, news, and analysis.
Finding a Real Estate Agent in NYC
When one has to choose between hundreds and thousands of real estate agents, it becomes difficult to figure out who can help you land the best deal and make the transaction process smooth and seamless. Finding a real estate agent in NYC can get overwhelming, due to the sheer number of choices available but here's what is advised.
Start your search by tapping into your network of friends, family, and co-workers. Referrals are a great way to find trusted real estate agents in New York. Once you have a list, narrow down the search by making sure that your agent is a member of the New York State Association of Realtors or the Real Estate Board of New York. Only when you have found the right fit, can you interview them and decide which one works best for your needs.
Agent New York
Another tip to find an agent in New York is to search online or look for local classifieds where you can easily get a list of the top agents near you. Nowadays, every agent/broker is happy to promote their services online, and getting to contact them should be quick and easy.
How do you define a Real Estate Agent in New York
A real estate professional is someone who has the required education, certification, experience, and a state-approved license. They are authorized to buy, sell, lease, appraise, and purchase real estate on their own as well as enable potential buyers and sellers to initiate the transaction.
What exactly are the main duties of a Real Estate Agent
The most important duties of a real estate agent are researching and showcasing properties, advertising and promoting property listings, responding to inquiries from buyers and sellers, helping various parties with listing and purchase decisions and providing guidance, and assisting the transaction between buyers and sellers.
Qualities to Look for in a New York Real Estate Agent
Whether you are looking to sell, purchase, or rent a property, you should consult only the best real estate agent in New York City. Before deciding, make sure to look for certain qualities, such as honesty and integrity, a vast network of connections, a deep understanding of the market, proven real estate expertise, and a calm and patient attitude to navigate the process easily.
What you need to know to become a Real Estate Agent in New York
Getting your first step into the real estate industry might seem daunting, but if you follow the right steps, you can easily find your first job as a real estate agent in New York. To become one, you will need to complete pre-licensing education and pass the final course exam. Post the successful completion, you will need to find a brokerage to sponsor you. Once you do all these steps, you will simply have to pay some fees to obtain your New York Real Estate license.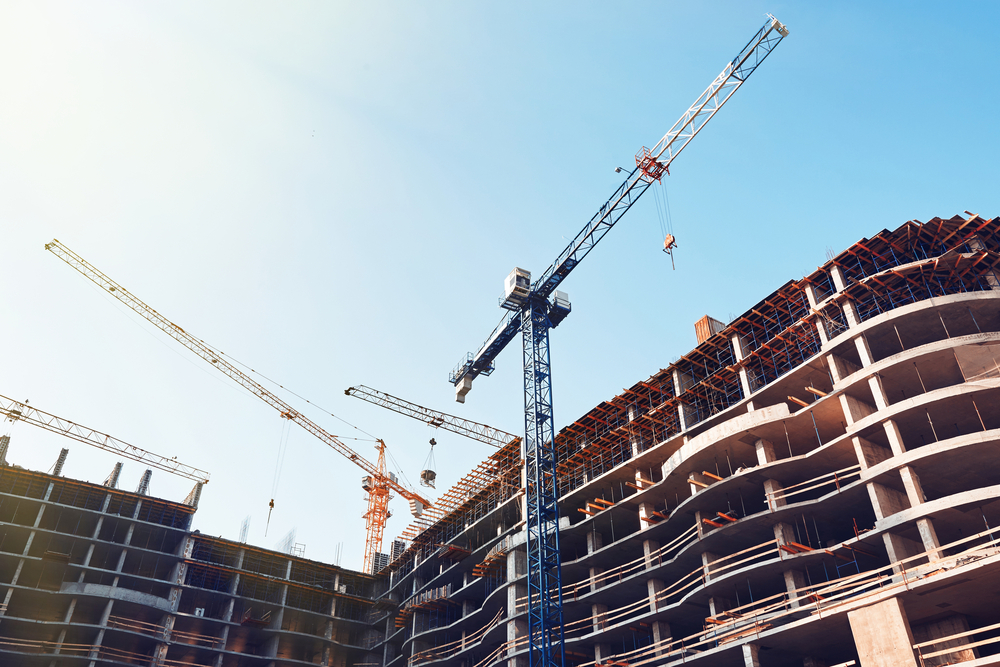 Real Estate New York City
NYC Real Estate Market Overview
Despite some recent slump, the real estate market in NYC continues to grow in terms of interest shown by buyers and sellers. As reported by official figures, in August 2023, there were more than 3,000 homes sold, with a median sale price of around $800,000. Being a buyer's market, more people have been showing interest in moving to NYC.
Types of Real Estate in NYC
There are several types of real estate properties in NYC, which can be divided into categories. These include penthouses, single-family homes, multi-family homes, condominiums, co-ops, rental buildings, and townhouses.
Real Estate Trends in NYC
It is predicted that the real estate market in NYC will grow by around 2% by August 2024. Currently, pending and closed sales saw a decline, along with a substantial decrease in the number of homes up for sale. The average median price continues to be steady at around $800,00 year on year.
Challenges in NYC Real Estate
Post the pandemic, buyer and seller preferences and behaviors have seen unexpected shifts. Add to this a slower economy and high mortgage rates, and some parts of the NYC real estate market are witnessing limited to little interest. The market for luxury as well as co-op housing is seeing a slowdown due to slow purchase activity.
Top Real Estate Agents in New York
If you are interested in exploring the NYC housing market, it is recommended that you start your search with the top professionals only. To find the best real estate agents in New York, you will need to look in a few places.
Start by going through your local classifieds for advertisements and promotions. Events are also a good way to connect with agents. With the help of online communities, you can easily match with a real estate agent who knows the city and its neighborhoods.
Best Real Estate Agent in New York City
Outlining the qualities of the top real estate agents
The best real estate agents in New York or anywhere in the world are professionals who are thorough with their job. They are good at understanding and analyzing markets, as well as spotting trends. Top real estate agents are also good at sales and negotiations. Before finalizing an agent, check how many years of experience they offer. In the end, a top agent will not only give you better value for your money, but they will also simplify the entire process so you can be at ease.
Tips for Finding the Best Real Estate Agent
To find the best real estate agents, always start with having a clear set of your priorities and requirements. You may have a lot of options to choose from, but until you are sure of what you want from a real estate agent, they will not be able to help you in the best way possible. Clear, effective, and open communication is the key to finding and working with a successful agent.
Success Stories of Top Real Estate Agents in NYC
New York City is home to hundreds and thousands of real estate agents, and many of them have their success stories to share. The market has always been a source of opportunities and has helped agents carve a lucrative career path in the city.
To share one example, one of the top NYC real estate agents has clocked in over a billion dollars in total deal value within a decade!