Real Estate Terms Every Agent Should Know
Communication is a massive part of the real estate industry. Agents are counted on to be a resource of knowledge and have a keen understanding of basic real estate terms and concepts.
Real estate agents will likely spend most of their time addressing industry-related questions from home buyers and sellers. The majority of their job is guiding clients through a complex process that revolves around the most significant financial decision of their lives.
Maybe you're already familiar with most of the real estate terms on this list, but it might be a good idea to keep this article handy for when you want to brush up on some of the basics. Here's a list of some of the most important real estate terms to know.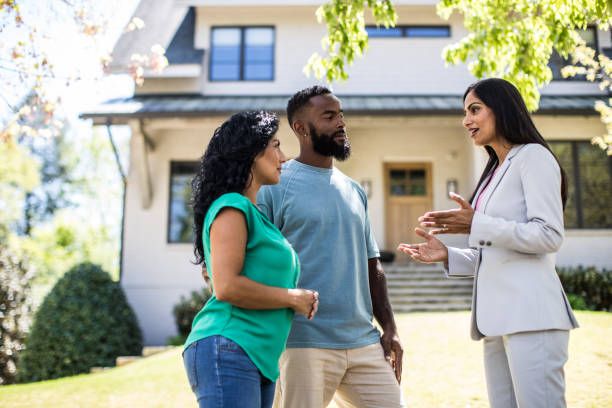 The Fundamental Dictionary of Real Estate Terms You Should Know
Real estate is full of jargon that can add layers of confusion to an already convoluted process. Regardless of whether you're an agent, trying to buy or sell your home, or are merely curious, we've created a list of some of the most common real estate terms to know.
Adjustable-Rate Mortgage (ARM)
Adjustable-rate mortgages are loans with interest rates that can change after an initial fixed-rate period. They typically adjust based on the interest rate index that the ARM is tied to. It is less predictable than traditional fixed-rate mortgages, but it could yield lower interest rates during specific periods.
Appraisal
An appraisal is information that an appraiser gathers to estimate the value of a piece of real estate. During a residential sale, the mortgage lender gets the professional opinion of an appraiser of the property's actual value. It's crucial to the lender to decide if the property is worth the loan amount that the potential buyer is seeking.
Buyer's Agent
A buyer's agent is an agent who is legally licensed to help buyers during the home buying process. They represent the buyer's interest during the real estate transaction. Their responsibility might include negotiating for the best possible price of the home they want, giving the buyer information on the neighborhood and the surrounding area, making sure all the necessary paperwork and actions are seen through, and of course, performing due diligence.
Clear Title
A clear title, also known as a 'just title' or a 'good title,' is a title that doesn't have any kind of lien or levy from creditors. It means that there is no question of legal ownership of the property, like building code violations or bad surveys.
Closing
The final step in the home buying and selling process is closing, and it is one of the most important real estate terms to know. The closing date is agreed upon by the buyer and seller during the negotiation phase and is typically set for weeks after the offer is accepted. The ownership of the property is officially transferred from seller to buyer at closing. All necessary payments are made, final documents are signed, and the buyer can officially move in or start renovating the property.
Contingency
If a property is contingent or the property's contract contains a contingency, certain events must transpire, or the agreement can be considered null. A contingency example might be that a home must pass an appraisal or receive a clean inspection. A home's sale might also be contingent on the buyer selling their current home by a specific date. If the buyer or the seller fails to meet the contingency expectations, either party can exit the contract if they wish.
Contingent Vs. Pending
In our list of real estate terms to know, you'll likely hear the words pending and contingency. As we mentioned above, when a property is contingent, it means that the owner has accepted an offer, but certain contractual expectations must be met, or the offer will be void. However, if all contingencies are met, the property changes its status to 'pending.' While contingent offers are still active and can be viewed on the MLS, pending offers are taken off the market, and the seller cannot accept other offers.
Earnest Money Deposit
Earnest money is known as a deposit (usually 1-2% of the home's total purchase price) made by the homebuyer when they enter a contract with a seller. The earnest money represents the buyer's serious interest in the property and will typically be deducted from the total down payment and closing costs.
Equity
The part of the property officially owned by an individual is called home equity. Even though you as the homeowner have ownership of the property, the mortgage lender has interest in the property until it is completely paid off.
Escrow
Escrow is the step in the home buying (or selling) process when a neutral third party holds something of value during the real estate transaction, like the buyer's earnest money check. As soon as the transaction is completed during the closing period, the third party will release the funds held during escrow.
Fair Market Value (FMV)
A key real estate term and definition that all agents should know is fair market value, which is simply an accurate representation of a property's value or worth. Basically, it is the price a property would be able to sell for on the open market. However, the fair market value is under the condition that both the buyer and the seller are well informed about the property and not pressured to complete the transaction.
Internet Data Exchange (IDX)
The IDX is a set of licenses, technologies, and regulations that allow realtors to access MLS listings, use the listings on their personal websites, and be able to display the information publicly. Another term used interchangeably with IDX is 'broker reciprocity,' which is a rule that permits brokers to display listings from the MLS, even if they aren't their own listings. IDX is designed to help agents promote and market listings, attract leads, and hopefully close more sales.
Multiple Listing Service (MLS)
The MLS is a collection of over 700 regional databases populated by property listings. Each database contains its own set of listings that agents can get access to by paying dues. Agents apart of the MLS are allowed to share listings across different regions without paying dues for each one. It is widely considered the most comprehensive service for listings available and is a valuable asset for agents.
Pre-Approval
If you have a pre-approval letter from a lender, it means that your information has been verified, your credit has been checked, and you've been approved for a specific loan amount for up to 90 days. The process to get pre-approved means that you have to fill out an application with the information that the lender needs, like creditworthiness, debt-to-income ratio, and whether you can repay the loan.
Pre-Qualification
The first step for getting pre-approved for a loan is pre-qualification. It is meant to give you a homebuyer an idea of how much of a loan they will be able to qualify for. The pre-qualification doesn't hold as much weight as a pre-approval because it is based on data submitted by you, the buyer. In contrast, the pre-approval process uses only verified consumer data like credit checks and financial statements.
REALTOR®
Though a licensed real estate agent and REALTOR® are sometimes used interchangeably, not every agent is a REALTOR®. In order to be considered a REALTOR®, you must be a member of the National Association of REALTOR® (NAR). Agents apart of the NAR promise to uphold the Code of Ethics of the association and hold each other accountable and work with a high standard of practice and care.
The Bottom Line
These are just some of the many terms you should be familiar with as a real estate agent, and some of them might come up in your pre-licensing course or even the state exam. When you're ready to get started with a career in real estate and want to earn your license on your own time in a fast and easy way, then you should reach out to us at RealEstateU!
We have courses to help you earn your real estate license in ten different states (and counting!) and would love for you to check us out. With a 30-day money-back guarantee, what are you waiting for? Get started today!