Student Loans for Real Estate School
Ready to start your real estate career? If you have already learned about completing a real estate course from an online school, the next step is to know how to finance real estate education.
The path to a career in real estate is different for everyone, but getting a formal education is a prerequisite for all which one must complete to obtain a real estate license. There are different ways to finance your education for a real estate course or school. Paying for real estate education with student loans is one of the many options available.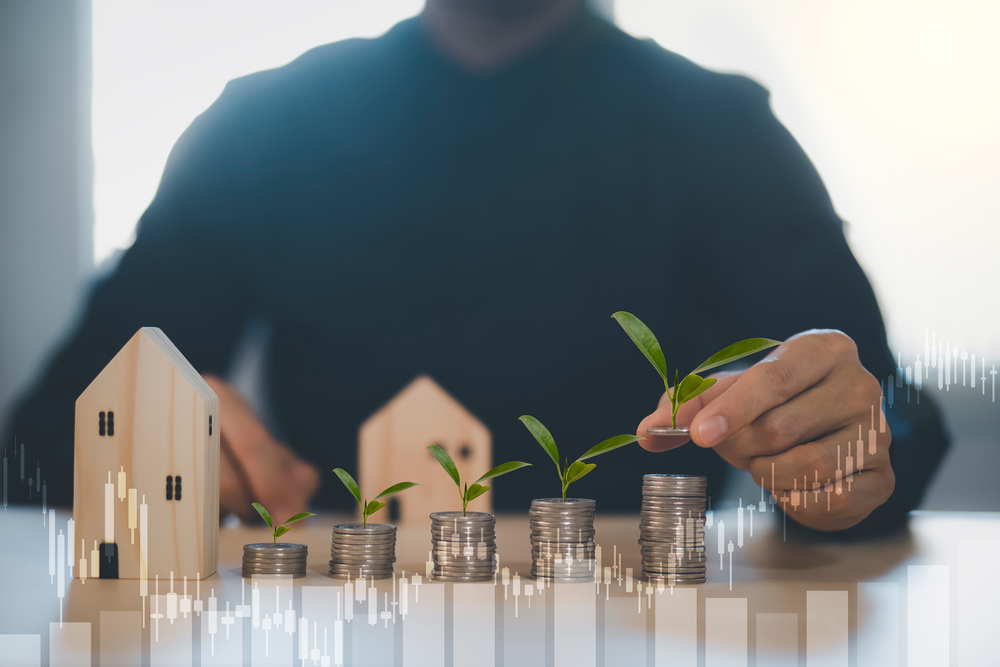 Thus, it is important to understand the key points before deciding to opt for financial assistance.
Types of Real Estate Agent Education Funding
There are many ways to complete a real estate agent education course with the help of financial assistance. You can choose from different types of financial aid options, such as real estate scholarships, grants, government, private and federal loans, and real estate schools themselves. Choosing between these options can be overwhelming, thus it is important to understand which financial aid for real estate education will provide maximum cover for your tuition, learning materials, and other associated expenses.
What can I do to cover the cost of the class?
The cost of completing the class can be high, but with financial assistance for a real estate license, you can easily cover it. While you can opt for a personal or education loan to cover your educational expenses, you should also consider exploring the possibility of securing a grant or a scholarship. Moreover, many real estate schools in the United States offer financial aid programs to make the course more accessible for students.
Direct Subsidized Loans
When it comes to covering the expenses of your real estate education, choosing a direct subsidized loan can be a smart move.
Subsidized loans offered by the federal government can be one of the most convenient and cost-saving ways to complete your education costs. They come with lower (and fixed) interest rates which makes them easier to manage and pay off in the long run. Direct subsidized loans are available to students who have a clear, established financial need.
For eligible students, the federal government pays off the interest on the loan while you are enrolled for at least half time, during grace and deferment periods, and for the first six months after you graduate.
My Perspective on Real Estate School Financial Aid and Loans
Many aspiring students start with a common question that is can you get financial aid for real estate classes? Thankfully, with so many options available, you will be surprised how easy and seamless securing financial assistance is. Getting financial aid is a great option for anyone who wants to kickstart their real estate career, but may not have the funds to do so.
Save money by studying online
Online real estate schools provide education to anyone who wants to obtain a professional license to work in the industry as an agent or a broker. Studying in an online real estate course is a smart way because it can help students fast-track their journey while also availing the benefits of scholarships, grants, and affordable payment options.
Most online schools offer financial aid for real estate education. Based on the course package you opt for, the school will offer a convenient and flexible payment plan for obtaining a real estate license online.
General Real Estate Scholarships
Most states also offer general scholarships for students who want to complete their real estate education. For example, the Florida Realtors Education Foundation offers scholarships to deserving students, helping them cover their tuition fee expenses without paying any interest. Typically, scholarships are offered to students who have an established need for financial aid, or who have a high merit, and meet a specific GPA requirement.
Ask your current company to cover some costs
Another alternative to paying for a real estate education and license is to seek financial support from your employer. Many real estate aspirants look for a sponsoring broker who can cover some expenses of the total cost required for completing a pre-licensed course. Generally, a sponsoring broker or company will cover tuition costs in exchange for employing you after you obtain your real estate license.
Hard Money Lenders
For those who are more confident in going the old-school way of borrowing money, there are hard money lenders. They are lenders who will offer you the required amount in exchange for some collateral to secure their money. These are generally considered the last resort by most borrowers due to their high risk.
Borrow from friends and family
Despite the numerous options for financial assistance for real estate licenses, getting financial aid can still be difficult. If you cannot secure a grant, scholarship, or loan to complete your real estate education, try seeking help from your friends and family. The best part about borrowing money from friends and family is that you do not have to worry about pledging collateral or paying high interest.
Cash Financing
When it comes to starting a career in real estate, the first thing prospective students ask is how they can finance their education. Cash financing is the quickest and easiest way to get your career started. Obtaining a cash loan is seamless these days as most financial institutions offer low-cost lending schemes specifically for students who want to complete their education.
Best Loans For Real Estate Investing
Although there are many ways you can fund your real estate education, when it comes to student debt, some financing options are better suited for prospective students than others.
While federal loans are less generous in terms of covering your education expenses, they have the advantage of coming with low interest rates. Moreover, you only have to pay them back after you complete your education. Private loans or cash loans can offer the maximum amount of financial coverage, but they come with high interest rates or require collateral upfront.
Expert Answers to Common Questions About Applying for College
Paying for real estate education is just one part of obtaining a real estate license. The other important aspect to consider is how to apply for a college education. Depending on the state you live in, finding the right college is important to ensure you learn from the best trainers, instructors, and learning resources. It is advisable to seek advice from mentors who can guide you on how to apply for college and the steps involved.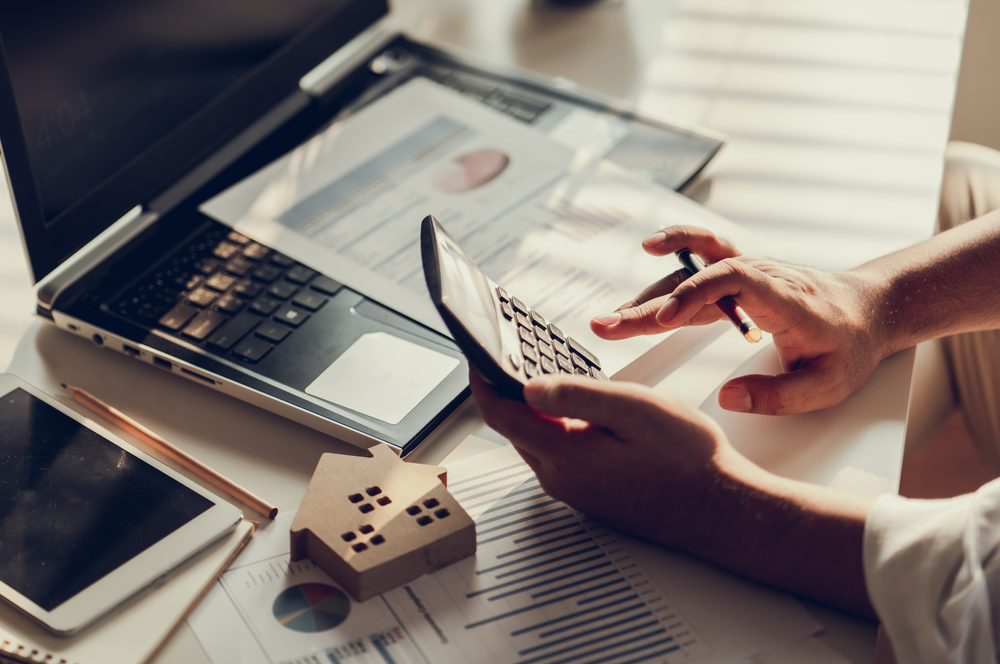 How To Obtain Real Estate Investment Financing
If you need financial aid for real estate, you should first consider the available options carefully.
Broadly, financing options can be listed as follows -
Grants
Scholarships
Personal Loans
Broker Sponsorships
Cash Financing
Once you decide on the most suitable financing options, the next step is to consider the payment plans and finalize the tenure of your debt.
Which private lenders offer real estate school student loans?
The growth in the real estate industry has led to many private lenders offering loans to meet the financing needs of prospective students. Amongst the many private lenders, the most popular ones are LendKey, Earnest, Sallie Mae, and SoFi.
Consider a low-interest credit card
Paying for your real estate education with a low-interest credit card is another viable option for prospective students. However, there are very few student loan servicers who accept credit cards to finance your real estate education. So, you must be aware of this before deciding your path forward.
What aspects of a college should prospective students consider when trying to decide where to apply?
Before enrolling in a real estate school, aspiring students should consider the following aspects:
Type of Courses: Real estate is a growing industry, and it offers a breadth of topics such as real estate laws, laws of contracts, principles of real estate, and real estate finance.
Duration: Not all courses have the same duration for completion. Before deciding on the college, you should look at how many hours you will need to give for the course.
Financial Support: Paying upfront for a real estate education can be overwhelming financially. Check if your shortlisted colleges are offering any affordable payment plans.
Teaching methodology: Most real estate colleges provide students with up-to-date knowledge. Before deciding, you should check for details like whether they provide instructional videos, do they offer mock tests, can you interact with instructors to clear your doubts, and so on.
Experience: A reputed real estate school will come with an extensive teaching history. Their success stories will help you become more confident as you navigate your education journey over the years.
What common issues do you see with students, whether it be with their application or college research process?
Most commonly, prospective students often overlook the basics of understanding what it takes to complete a college education. They overlook a few common yet critical aspects of college life, such as -
Their finances are not in order and they have little to no knowledge of how to pay off their student loans.
They do not factor in time management and whether they will have enough time to spare for the extra hours of preparation required.
They rush to decisions without fully comprehending the curriculum of a particular course or college and do not factor in their learning styles.
They are not always fully prepared to commit to a two or four-year education degree.