Take Advantage of New Opportunities in the Texas Real Estate Market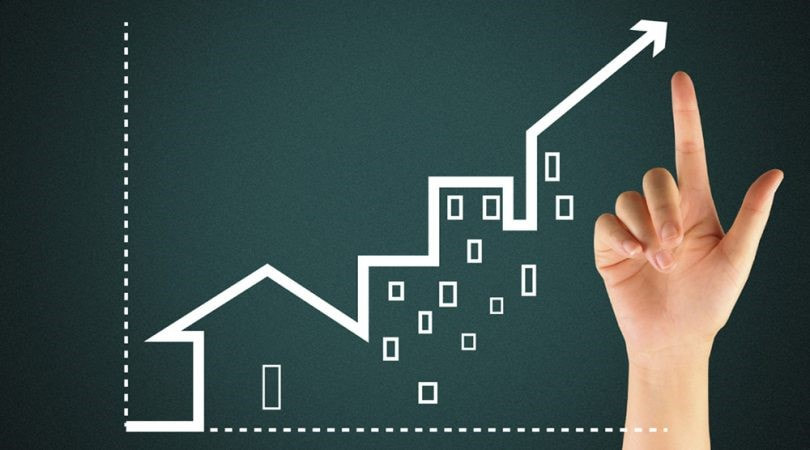 The real estate market in Texas is one of the most exciting in the country. With a strong economy and job growth, Texas has become one of the fastest-growing states in the country. Texas cities are growing faster than many other parts of the United States, with San Antonio, Dallas, Fort Worth, Frisco, and Austin all among the top 15 cities in the United States for numeric growth in 2016, a trend that's continuing as more people relocate from the Northeast, and cities like New Braunfels, Plfugerville, Georgetown, McKinney, and Flower Mound joining Frisco among the highest percentage growth cities at well over 4% per year.
Growth on that scale is always good news for real estate agents. It means more development and higher demand for existing housing. As housing prices go up, so do your commissions. Texas has been booming for years and the momentum is strong. For example, median house prices in Austin are expected to be up 5.5% this year.

All this growth means there are plenty of opportunities in the Texas real estate market. It's an exciting place to start your career as a real estate agent, an investor, developer, or any of the many careers you can enter in real estate.
What Can You Do with a Real Estate License in Texas?
Real estate agent is one of the most common careers pursued by people who have earned their real estate license in Texas, but it's not your only option. There are plenty of careers that you can pursue with a license, or where a real estate license will be an invaluable asset.

1) Property Manager – Property managers are hired by landlords and real estate investors to take care of their buildings, often residential, commercial, of office-space rentals. Property management is a great first step toward becoming a real estate investor. If your ultimate goal is to own multiple income-generating properties, property management will show you everything you need to know about the daily demands of owning rental properties. Don't dive into buying rental units before you understand local rental laws and what it takes to keep your units occupied, the rent paid, and the maintenance up-to-date.

2) Leasing Agent – Rather than working in real estate, you may want to start by becoming a leasing agent. Leasing agents sign tenants for a property owner. You could cover residential buildings, commercial leases, industrial leases, or office spaces. There are a lot of opportunities. Some real estate agents will handle both property sales and leasing, especially at first. While a leasing agent job may be less lucrative, it can help you build a client list in the long-term as renters turn into home buyers.

3) Real Estate Analyst – Other educational qualifications may be required to get a job as a real estate analyst but having your real estate license will prove to be a big asset. A real estate analyst works for a larger company such as a developer. You research market trends and statistics to draw conclusions about the future of the real estate market in a specific area. You help drive the company's investment decisions.

4) Real Estate Developer – With enough capital, you could become a real estate developer in your own right. Becoming a developer is no easy task. You build something from the ground up and you're juggling payments, professions, and paperwork the whole way through. You will be dealing with architects, contractors, city planners, investors, and customers. But it can be a remarkably lucrative career path.

5) Real Estate Investor – Real estate investors make money by finding the right time to buy land and selling it at a profit down the road. It might involve renovations and flipping houses, renting out properties while land in the neighborhood appreciates, and other strategies. It takes a lot of expertise to become a successful real estate investor.

Sign Up for Texas Real Estate School
There are plenty of opportunities in real estate in Texas, but you need to know how to get your real estate license before you can start. The process starts with Texas real estate school and completing the courses required by the state of Texas.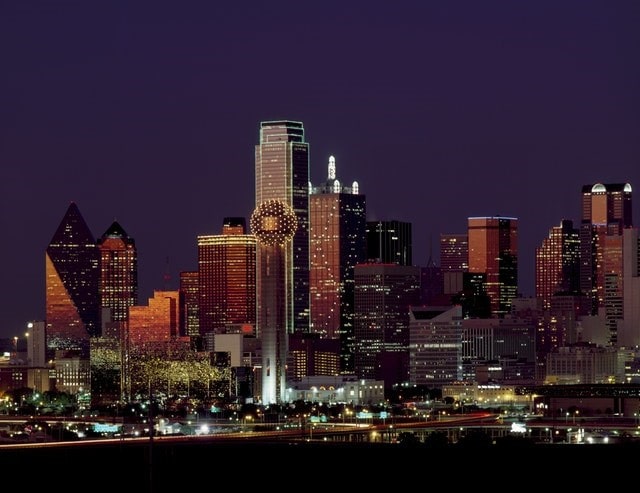 In total, Texas requires 180 hours of real estate license courses, broken up into 6 courses that are 30 hours each. You can take all 6 of these courses online through RealEstateU. They're available as video lectures that you can complete on your own time. One of the advantages to doing the courses online is that you can complete the 30-hour courses faster than you might in a classroom setting that only met once or several times a week. If you already have a busy work schedule or family life, you can complete the courses on a schedule that works around your lifestyle.
The 6 courses are:
Principles of Real Estate 1
Principles of Real Estate 2
Contract Law
Promulgated Contract Forms
Law of Agency
Real Estate Finance
Between these RealEstateU courses, you will learn everything you need to know about real estate, contracts, your legal responsibilities, real estate financing, and more.
Next Steps to Earn Your Real Estate License in Texas
Proctored Exams
As you finish each online course, you complete a proctored exam. Writing the exam for each course will help break up studying and improve your retention. You'll be engaged with the material and you can proceed with confidence that you've mastered the material.

Once you've completed your last proctored exam from RealEstateU, it's time to write your Texas real estate exam. You can apply to write the exam online through the Texas Real Estate Commission. Once your application is accepted, you will sit the state exam, have your fingerprints taken, and go through a background check by TREC.

The exam consists of a national section and state section, consisting of 80 multiple choice questions in the national part and 30 multiple choice questions in the state. Once you've passed, you can finally apply for a real estate license with the help of a sponsoring broker.

Getting Started as a Real Estate Agent
Now that you've met your Texas real estate license requirements, it's time to get into business. The first step is finding a broker. Your sponsoring broker is an important partner in your career, especially early on. They hold your license and you will split your commission with them.

The commission split may vary between brokers, but it's not the only factor you should consider when you're looking for a broker. Many brokers will be eager to hire you, since every sale you make helps them. But not all brokers are equal. Some may offer less favorable commission splits, but in return provide extensive sales training and continuing education. These resources will help you become a better real estate agent and can be essential in building your career. As you build your reputation and increase your sales down the line, you will have opportunities to negotiate better commission splits with your broker.

The next question is whether you should work solo or with a team? Most real estate agents work solo, but it may not be always be the best option, especially as you start out. Successful real estate agents who have more clients than they know what to do with will start building a team and an office. Many future real estate agents even start their careers by working in offices helping manage calls and day-to-day tasks.

Some of the benefits of joining a real estate team include:
A steady stream of clients and leads thanks to a higher marketing budget
As a new agent, you can get straight to work without building your own client list
You can connect with other real estate agents for mentorship and brainstorming solutions
As a solo real estate agent, you're on your own. Your first hurdle will be marketing and generating leads. Successful real estate agents today rely on digital marketing and online leads to connect with clients. Real estate agents rely on their personal websites, real estate advice blogs, YouTube channels, digital newsletters, and social media to cultivate clients and their personal branding.

Starting to work with a team will help you learn what it takes to generate leads and find clients. Always pay attention to marketing efforts. When you're ready to branch out on your own, you'll be taking valuable experience with you.

How to Start Out on Your Own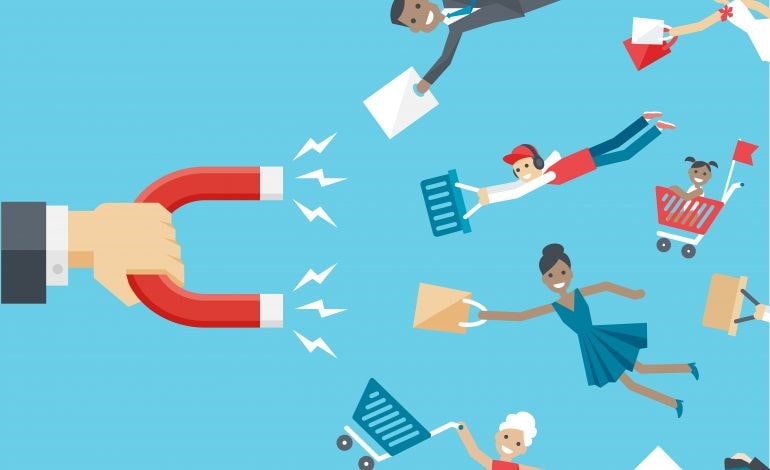 Let's say you've completed your online real estate courses in Texas because you're an entrepreneur who wants to get started your way, working for yourself. You're not the only one. You need to make the right first moves.
#1 Prepare to Wait for Your First Sale

You need to find your first client before you can make your first sale. Some beginners will start out by working as real estate agents part-time or making sure they've saved enough to get by until they can start earning a real income from their commissions. They will come, but you have to master the art of marketing first.

#2 Find Cost Efficient Marketing Tools

You need to get your name out there. Social media has made getting noticed far easier and more affordable than the days when you had to rely on billboards and radio ads for marketing. Targeted Facebook ads can deliver more bang for your buck and help you target demographics more effectively.

#3 Find a Niche

Many real estate agents will focus on a geographic niche, selling homes in a specific neighborhood or area of the city. That's an effective strategy, but there may be stiff competition from established real estate agents in the area.

Another tact can be to focus on a lifestyle niche by catering to demographics rather than geography. Families with kids aren't the only kinds of people looking to buy houses. You can focus on young professional couples, dog and pet-owners, downsizing retirees, AirBnB hosts, and more. Encourage clients who fit your niche to leave Google Reviews.

#4 Use Video & Facebook Live

One way you can stand out from the crowd in real estate is using video and Facebook Live. Most real estate content online is either copy or photos. But you could start hosting open houses through Facebook Live, letting prospective buyers see the home with your guided tour at their convenience. A virtual tour of the house (or even the surrounding neighborhood) can help you stand out online.

#5 Use Local Content

Whether you use a blog, a newsletter, or a YouTube channel to connect with past and potential clients, you should be using hyper-local content that benefits them. Make your content rich and varied, including everything from photos of the neighborhood to renovation tips and information about financing.
Becoming a Real Estate Agent in Texas Can Change Your Life
There's a lot out there to learn about becoming a real estate agent in Texas. Online real estate courses from RealEstateU will teach you everything you need to know to become a real estate agent, but you should never stop learning and developing your skills. The more you know, the more capable and talented a real estate agent you can become.

When you're ready to start earning your real estate license, you need to know where to go for more help signing up for classes and applying for your license. You can contact us with any questions you have. We also have ample resources that can help you find out how to take your Texas real estate exam, find the right sponsoring broker, and find the real estate career that's right for you.

Find affordable online real estate classes in Texas that also come with the support and guidance you need to start a thriving career as a real estate agent. There are so many opportunities in the Texas real estate market, it's time for you to take advantage of them.