The Outlook on the New York Real Estate Market for Spring 2019
The New York City real estate market has long been considered one of the most desirable in America, if not the world, and for years real estate owners took for granted that New York City was always going to be a seller's market.
That started in change in 2018. A slowing market and a glut of luxury properties in Manhattan that were planned and designed at a time when demand was much higher have led to a surplus of high-end housing and shrinking demand. According to an article in The New York Times from earlier this year, it will take as long as six years to sell the 8,000 new units in Manhattan alone if sales rates remain stable.
Sales have been slipping in Queens and Brooklyn as well, and while excitement over Amazon's planned HQ2 in Long Island City reversed this trend for a short period of time, the project's subsequent cancellation left many brokers disappointed and many buyers holding real estate that was no longer worth what they had paid for it.

So what does this mean for ordinary New Yorkers? Is 2019 a bad time to start your career in New York State real estate, or are there still opportunities for people who want to get in on the action by becoming real estate agents or possibly even real estate brokers?

To answer this question, it is important to bear in mind that real estate markets are affected by a variety of different factors.

Some commentators suggest that the current slump in the New York City real estate market has been caused by a mix of stagnant wages, rising interest rates, and the tariffs on things like steel and aluminum that are staples for the construction industry. Given that 2020 will be another election year, it is possible that a changing political landscape and a new administration could push these trends in the opposite direction.

Either way, there are still plenty of opportunities for hard working, self-motivated people to make a living in New York City real estate in 2019, and there are plenty of reasons for people who are interested in starting their career in real estate this year to take the first step and sign up for our online New York real estate course. Here are just a few of them: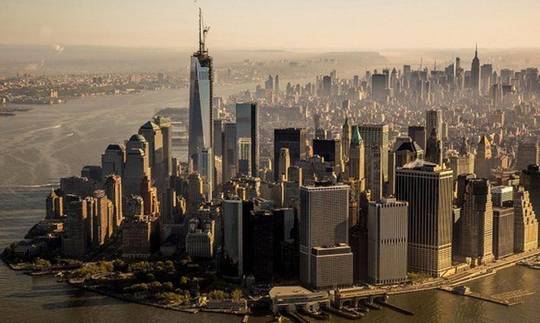 New York City Real Estate is Still Immensely Popular
As many financial reporters have noted, the low sales figures for the first quarter of 2018 have not only been caused by issues on the side of demand: there are plenty of people who still want to buy in Manhattan, Brooklyn, and Queens. The problem is that many owners who have gotten used to sky-high housing prices have been reluctant to adjust their expectations to the new market realities. At the same time, interested buyers may be holding off on making offers because they want to see if prices will continue to drop.

This suggests that the market is simply finding a new balance point. As prices soften in the luxury market, these changes trickle down to affect the entire housing picture as more affordable properties at the top take the pressure off the each subsequent tier. This process takes time and involves a fair bit of uncertainty, as buyers and sellers hold off on signing contracts while they wait to see where how things will shake out, which can exacerbate a downturn and make it seem more dramatic than it is.

One thing is clear: real estate agents still have a vital role in helping buyers find properties that are within their range, and in connecting interested buyers with motivated sellers. If prices continue to fall, it could well mean that many people who would not have been able to consider purchasing property back in 2015 when the average home price in Manhattan reached $1.87 million are suddenly able to contemplate owning their own condo.

Many of these homeowners will also want the expertise and guidance of a real estate agent who can help connect them with a property that meets their needs without breaking their budget, which means that demand for the services of real estate agents could increase in the coming year.

One of the main reasons why our "75 hour real estate course" is so popular is because it provides people with an opportunity to study the material and familiarize themselves with the legal norms and practices of buying, selling, and renting real estate in New York on their own time. If you think a career in real estate is for you, you can go through the licensing process without needing to quite your day job.
Rentals Represent a Growth Market for New York City Real Estate Agents
There isn't just money to be made in the sale of real estate properties, but also in connecting customers with rental units that fit their needs. Despite the buyer's market, if you check out our 2018 summary guide you'll find that back in January one of the big 2018 trends we noticed was the growing number of people who were opting to rent rather than trying to find properties to purchase.

Last year, it was announced that 65.1 percent of New Yorkers — almost two-thirds — were renters (nationally, only a third of Americans rent their homes). Unlike in other parts of the country, where renting is overwhelmingly dominated by younger people who haven't yet built up sufficient capital to purchase their own homes, in New York City renting is common across age groups.

Despite the downturn, renting has remained a popular option through 2018 and 2019, with rentals continuing to be an attractive option for New Yorkers in all five boroughs. In fact, rental prices in the outer boroughs are now comparable to those in Manhattan, which suggests that for many people, living in New York City is worth a considerable amount of money, even if you aren't living in the most high-end neighbourhoods.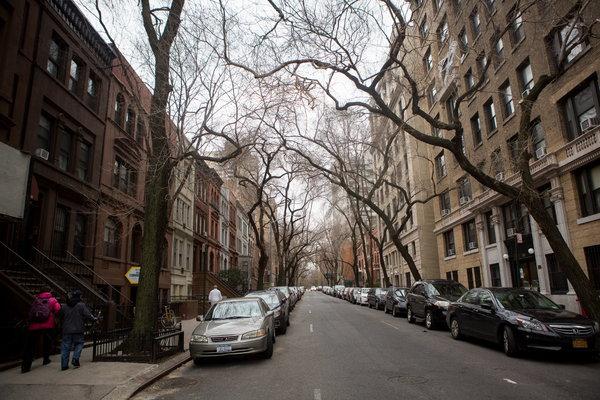 This not only means that there is a substantial pool of potential buyers who may want to enter the housing market if prices drop low enough, it also represents a lucrative area of specialization for real estate agents who want to New Yorkers find properties to rent.
Rental brokers have always been a somewhat unique feature of the New York City real estate landscape. In most other cities in America landlords find tenants independently, and people interested in finding an apartment usually do so through online listings or classified sites.
But in New York City, the sheer range and diversity of properties, coupled with the competitive nature of the market, has made it standard practice for landlords to outsource finding tenants to brokerages.

Many New York City real estate agents choose to specialize in working with renters, while others handle a mixture of rentals and sales. One of the benefits of doing both is that when the market shows consistent signs of flagging, as it has for the past six quarters, agents can still do a brisk business in rental properties.
Becoming a Real Estate Agent is Easier than You Might Think
If you want to explore the possibility of becoming a real estate agent, you shouldn't let the real estate downturn stop you. There are lots of good reasons to believe that when the market reaches a new equilibrium, there will be plenty of opportunities to make good commissions both from sales and from rental properties.

To become a licensed real estate agent in the State of New York, it is necessary to complete a 75-hour NY real estate course and then take the NY real estate exam. The RealEstateU online course consists of beautifully produced video lessons taught by 21 real estate professionals and a 200 page downloadable .pdf document to help you master the complexities of New York real estate law and familiarize you with the principles of good real estate practice.

Once you have passed the exam and have found a broker to sponsor you, you can apply for your real estate license through the eAccessNY portal. You can start handling real estate deals and rental agreements through your sponsoring brokerage as soon as you receive your license.

For more information about how licensing works, get in touch anytime and our help desk will help you learn more about our courses, the NY real estate exam, and how we can help get you started with the process today.

Every real estate market is prone to periods of growth and stagnation, but the sheer diversity of housing stock, and its position as the capital of world finance, means there is always something going on in New York City's real estate market.

For aspiring real estate agents, 2019 is as good a time as any to prepare for the real estate licensing exam and start working in the industry, so call RealEstateU to find out more about our 75 hour NY real estate course, and take the next step toward an exciting career as a New York City real estate agent.