Unlicensed Property Manager in New York: What You Need to Know
A career in real estate is exciting, but a career in New York is both exciting and rewarding. The city of skyscrapers and skylines is home to hundreds of thousands of real estate professionals.
And rightly so, because New York is a proven market with immense potential for agents, brokers, appraisers, and salespeople.
One such profession is Property Management, where a third-party contractor or person is responsible for performing specific tasks such as maintenance of a property, advertising a property, showing the site to potential buyers or tenants, collecting rent, and more. Being a property manager in New York is no easy task as they are required to hold a real estate license from the state.
This begs the question - what about those who do not have the required license or certification? What can an unlicensed property manager do in New York?
As it turns out, non-licensed property managers have been also successful in making a career in New York's real estate market. They are becoming increasingly common, which means there is a way around what activities and duties can be performed without a license.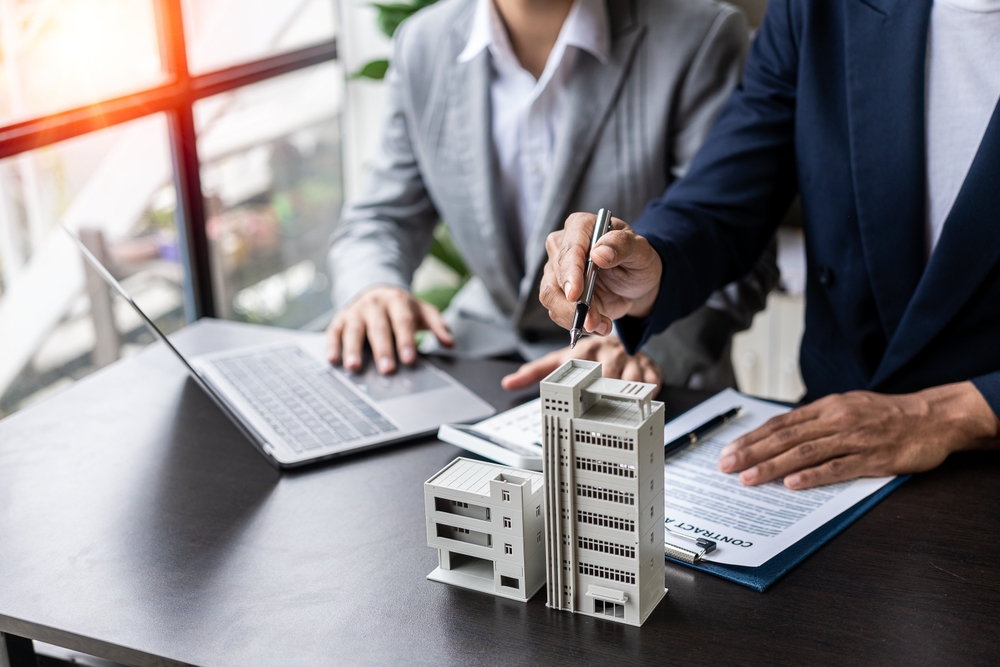 In this article, we will dive deep into Licensed and Unlicensed Property management in New York.
Introduction to Property Management in New York
As the real estate market in New York grows, so does the demand for property managers. Property owners often seek the assistance of managers who can liaise with potential clients and improve the odds of transactions. Property management also entails other administrative tasks such as the maintenance of a property, handling concerns and complaints from tenants, and collecting rent.
Importance of Licensing in Property Management
Without having a real estate license, it can be difficult to take control of your career. Having a license is a critical step in your real estate journey. Although unlicensed property managers can make a living by working with property owners, agents, and brokers, there's only so much they can do without a license.
In short, the unlicensed practice of real estate management means that your legal capabilities are restricted. If you want to rent, list, sell, or lease a property, having a license is a must. As per New York City state laws and regulations, only a licensed property manager is legally able to list properties, set property rates, negotiate the sale, exchange, or lease of properties, and help potential buyers or tenants purchase properties.
Simply put, to perform the key duties of a property manager, you must have a state-authorized license.
What an Unlicensed Property Manager Can Do in New York
Want to work in the New York City real estate market without a license?
While there are strict restrictions and limitations, there still is scope for making a living. It is important to understand what an unlicensed property manager in New York will be able to do on their own. Simply because there will be very few brokerages willing to hire an unlicensed property manager, so your options will be limited.
For example, without a state-approved real estate license, you will not be legally allowed to be involved in the sale-purchase transaction. This means you will have to rely on working with a licensed real estate agent or broker to make your share of commissions.
Do not have a license yet but still want to work in the real estate industry? Let's look at what your possibilities are in detail.
Responsibilities and Duties of an Unlicensed Property Manager
As a non-licensed real estate property manager in New York, your best strategy will be to work alongside a licensed professional. Since you will not be able to serve clients on your own, here are three areas where you can get a job and make a living:
Work alongside a licensed agent or broker as an assistant.
Work as an assistant property manager alongside a supervising property manager.
Work in the marketing or advertising team of a brokerage firm.
Essentially, as a non-licensed property manager, you can perform administration and clerical tasks, maintenance tasks, promotional tasks (indirect), leasing activities (indirect), and collecting and submission of rents and deposits.
Let's look into the details of these tasks:
Administrative and Clerical Duties: As a non-licensed property manager, you can assist a licensed agent or broker with important duties like - answering phone calls, scheduling appointments, responding to emails, and maintaining and updating records of negotiations and transactions.
Maintenance and Repairs: You can coordinate and oversee the scheduled maintenance and repairs of properties. You can also discuss maintenance requests with clients on behalf of your team or supervisor, and keep track of those.
Rent Collection: As a non-licensed property manager, you can also ensure that all the rents and deposits are collected and accounted for by the property owner or the brokerage firm.
Marketing and Advertising: You can assist your supervisory brokerage or firm in promoting their services. You can engage in online as well as offline promotional events, and advertising campaigns and help in creating promotional marketing materials.
Limitations and Restrictions of an Unlicensed Property Manager
Without a real estate license, there will be many restrictions and limitations associated with your job.
For example, a non-licensed property manager will not be able to sell, lease, or appraise a property in New York. Further, you will not be able to formulate a legally binding contract or an agreement between a buyer and a seller.
The law also restricts non-licensed property managers from conducting background checks on tenants or receiving payments directly from them. Additionally, a non-licensed property manager will not be legally authorized to adjust property prices.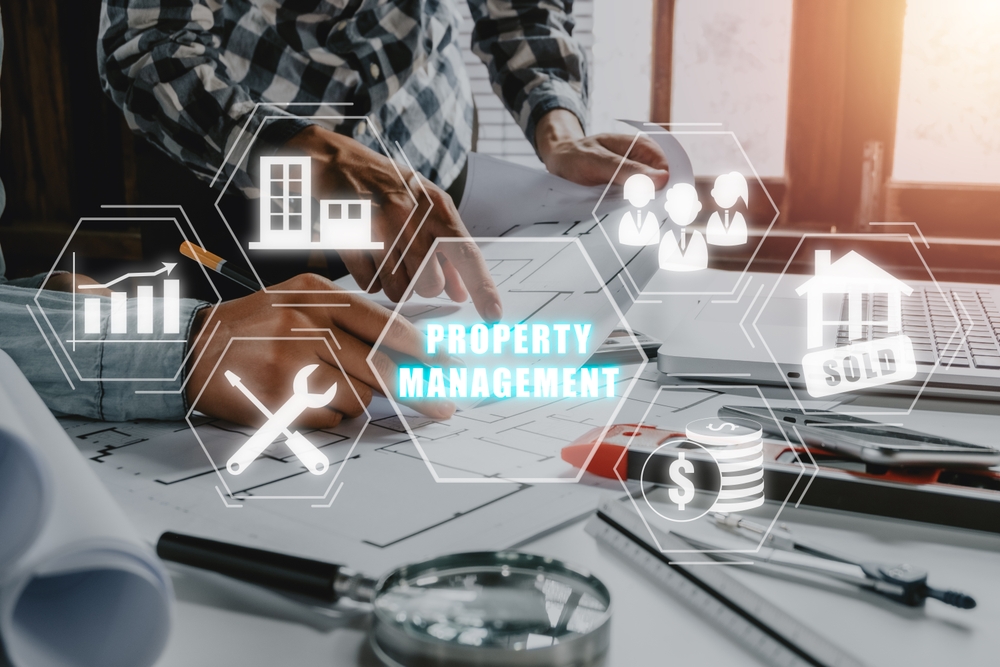 The Unlicensed Practice of Property Management in New York
Legal Implications of Unlicensed Property Management in New York
The unlicensed practice of real estate is a risky business, and one must be careful while performing duties and responsibilities. In New York, there can be legal repercussions if you engage in real estate sales, purchases, or any other forbidden activities.
Working without a license and managing property is a criminal offense. If found guilty, unlicensed property managers can be held liable by the state government or a citizen for any damage that might occur to the property or any of the parties involved. Simply put, working without a license is risky. There can be huge financial penalties and legal issues for indulging in non-lawful activities as determined by the federal government.
Potential Consequences for Operating as an Unlicensed Property Manager
It is prudent to stay up to date with the state laws and industry rules governing property management. For those involved in property management without a state-approved license, there can be serious implications and legal consequences. According to the law, any person who is engaging in the process of sale, purchase, renting, or leasing of a property without having a certified license, can face severe legal issues.
Many states have strict guidelines and regulations for professionals in the real estate industry. If found guilty, you can be convicted with up to five years in prison. Additionally, you will also be held liable for financial losses arising during the transaction process and may have to pay a fine of $5000 or more. Unlicensed property managers might also be held civilly liable for any unauthorized activities that will prohibit them from working in the industry.
Benefits of Hiring a Licensed Property Manager in New York
If you are a property owner or a brokerage firm, it is recommended to work only with licensed property managers. There are many benefits to doing so, and the most important is the peace of mind that you are working with a professional.
Additionally, a licensed property manager in New York will be qualified to act in the best of your interests. No matter whether you are selling, renting, or leasing a property, working with a licensed professional will ensure that you get the best knowledge, skills, and experience on your side. This means you can get more value for your money while ensuring compliance with state laws and real estate industry regulations.
Expert Knowledge and Experience
A licensed property manager has undergone hours of training and education before entering the industry. For property owners, working with a professional means knowing their property is in the right hands. A licensed professional will put in their commitment and trust while giving you insights on how to maximize your profits.
While it is possible to get the job done with a non-licensed property manager, you will miss out on the industry know-how, skills, and experience of a seasoned professional. On top of that, a licensed property manager will ensure you get more for your money because they will be qualified and trained to handle all the responsibilities related to managing a property.
The best part? You will continue to learn more about the current trends and updates in the market too.
Protection for Property Owners and Tenants
The best way to safeguard your property and interests is to choose the services of licensed property managers in New York. After all, a licensed professional knows the trade, along with all the required skills to ensure you are protected against fraud, misconduct, and non-payment issues. As they understand the federal rules and industry best practices, licensed property managers can easily protect property owners against legal issues.
On the other hand, working with an unlicensed property manager will put property owners in trouble. Violators may also be required to pay fines, penalties, and legal actions.
How to Become a Licensed Property Manager in New York
Steps to Obtaining a Property Management License in New York
Ready to start working as a licensed property manager in New York?
The first step is to obtain your license from the New York Division of Licensing Services. To do so, you must meet the minimum eligibility criteria such as being 18 years of age or older, being a citizen of the United States or a lawfully admitted alien.
If you meet the basic requirements, the next step is to complete your pre-licensing education. This will require you to cover 75 hours of pre-licesing education which will include multiple topics. You will be required to learn about Real Estate transactions, the Law of the Agency, Licensing Rules and Regulations, Agreements and Contracts.
Once you complete the pre-licensing education, the next step is to appear for the final exam. This will be a test of your knowledge and you will be required to obtain a score of 70% to pass.
And the last step is to work with a licensed real estate firm or a property management firm, also called a sponsoring broker.