What's Hot in Texas this Summer?
Over the last generation, Texas has undergone a surprising change. From being a state known for its oil barons and long-horned cattle, Texas has come to be hailed as one of the most exciting and dynamic parts of the country thanks to its nascent tech industry and attractive housing prices.
Cities like Houston, Dallas, Austin, El Paso, and San Antonio have put The Lone Star State on the map as a vibrant and cosmopolitan destination for people who want to sample the unique Tex-Mex culture, and the booming tech industry of Austin's Silicon Hills means the state is now attracting more digital entrepreneurs than oil patch roughnecks.
All this means that despite the heat, Texas is a popular destination for summer vacationers and adventurers. As host to the SXSX and Austin City Limits music festivals, Austin, which has been dubbed "America's Coolest City," is the epicentre for much of this activity, but it is by no means the only city in Texas that is drawing a crowd.

El Paso's Neon Desert, San Antonio's River City Rockfest, and Arlington's Kaaboo Texas festival all draw massive audiences from across the nation, and that's on top of the many history, space, and nature enthusiasts who make their way down to visit sites like the Alamo, Houston's Space Centre, and the Port Aransas Whooping Crane Festival.

With cities this cool perhaps it is unsurprising that Texas has shot up to become one of the largest real estate markets in the country. Skyrocketing housing prices in tradition hipster havens like New York City, San Francisco, Los Angeles, and Portland, are making Texas a magnet for migration among young professional who want to own their own home.

This has opened up significant opportunities in the Texas real estate market, and not just for landowners and construction contractors. With so many people moving in from out of state without a strong knowledge of the local real estate dynamics, brokers, realtors, and real estate agents have been in high demand. This has opened up significant opportunities for ordinary people to get into real estate for the first time by becoming licensed agents.

If you are considering entering the real estate market but are considered about growth potential and saturation in the market where you live, here are three reasons why you should consider getting your Texas real estate agent's license and make a career for yourself in one of America's most dynamic housing markets.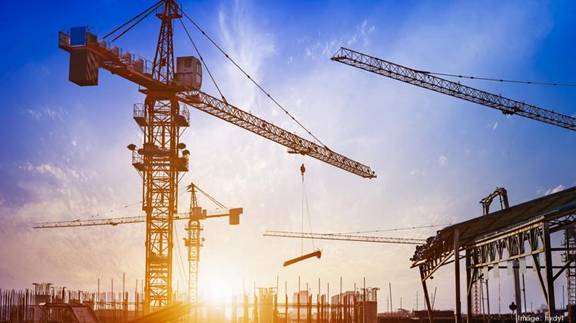 Three of America's Ten Fastest Growing Cities are in Texas
In order to fully understand the remarkable wave of growth washing over Texas, it is important to understand where this growth is localized. According to Forbes' 2018 list of the top ten fastest growing metropolitan areas in the United States of America, when people move to Texas, they are overwhelmingly moving to three areas:
Dallas-Plano-Irving Metropolitan Division
Fort Worth-Arlington Metropolitan Division
Austin-Round Rock Statistical Area
In each of these areas, job growth leads population growth by at least a couple of points. In Dallas-Plano-Irving, 2018 population growth was up 1.92%, while job growth was up 2.86%. In nearby Fort Worth-Arlington, 2018 population growth was 1.93% and job growth was 2.63%. In Austin-Round Rock, where the numbers were closest, job growth was still higher than population growth at 3.00% to 2.75% respectively.

The housing boom in Texas is a result of real, sustained growth in terms of job creation, and by a growing number of people both within America and beyond America's borders who believe that a better standard of living is possible.

Most commentators believe that the rapid population growth Texas is currently seeing will be sustained for the near future. And while this places a strain on infrastructure and is causing some cities to re-think their transit strategies, for Realtors, it represents a solid opportunity to build a career as successful and lively as the State of Texas itself.
The Texas Real Estate Industry is Very Diverse
Though much of the growth in Texas is happening in the bustling downtown core of cities like Dallas, Fort Worth, and Austin and in the rapidly growing suburban communities surrounding them, there is more to Texas than its cities.

As you will learn in your Texas real estate exam test prep course Texas' vast range and farmland also offer a variety of other opportunities for real estate agents to specialize in. Realtors drawn to the natural side of Texas can choose to work with the purchase and sale of agricultural lands, or may want to take advantage of what has been hailed as Texas' "other" oil boom: its rapidly growing olive oil industry.

Unsurprisingly, Texas also has a thriving farm and ranch realty sector, and this can offer many lucrative opportunities for real estate agents who want to work with sellers and buyers dealing in rangeland and ranch houses. And Texas isn't only diverse in terms of its properties: with a growing Hispanic population, Texas offers great opportunities for Spanish-speaking real estate agents.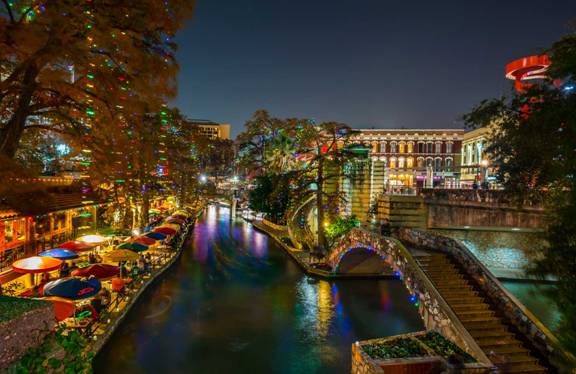 Becoming a Realtor in Texas is Easy
In order to be eligible to apply for a Texas real estate license, you must go through an approved 180-hour course and pass the Texas real estate exam. But if you decide you might be interested in getting in on the Texas real estate action, it is actually possible to get started today on the licensing process.

At RealEstateU, we offer a comprehensive education package that will give you all the information you need to pass the Texas real estate exam and to master the practices and legal knowledge you will need to build a successful career in the industry.

Our program is broken down into six 30-hour audio-based courses that you can listen to whenever you want, wherever you want. We also provide a course workbook and 29 beautifully designed infographics to help you better understand key parts of the curriculum. The package also includes helpful supporting documents and a glossary to make studying easier.

The courses are broken down into the following topics:
Principles of Real Estate 1
Principles of Real Estate 2
Law of Contracts
Promulgated Contract Forms
Law of Agency
Real Estate Finance
Together, these courses will give you a necessary grounding in all aspects of real estate law and practice, and each course is followed by an exam that you can take online through ProctorU.

When you have finished the final module and passed the final exam, you can start the final part of the process to get your Texas real estate license and apply to take the state licensing exam. If you fail the exam, you are able to take it again, but if you fail twice you are required by law to take the course a second time.

If you are worried about the possibility of failing the exam, RealEstateU also offers a course prep package to help you gain more experience with the test itself and increase your chances of passing on the first try.

Once you have passed the Texas licensing exam, you'll be just about ready to start making deals. An inactive license will be sent to you, at which point you will need to find a real estate broker working in Texas who can sponsor you. Real estate brokers are people who have been working in the industry for a while and have passed their brokerage exam, and typically real estate agents need to be working under a broker's supervision if they want to be able to practice.

Many brokers are on the lookout for newly minted real estate agents, so finding one to sponsor you shouldn't be difficult. Once they've have accepted your request, your license will be activated and you're ready to go!

Texas stunning natural beauty, hip urban scene, and rich history and culture draw hundreds of millions of tourists from across America and around the world every year. With so much to do and see, it is no wonder that Texas is such a hot destination for visitors.

But the tourism industry and the weather aren't the only things in Texas that are hot. Texas has long attracted people with big dreams, but the current migration boom is unrivalled in a generation, and some experts predict that by 2050, the population of Texas could reach more than 50 million, possibly even surpassing California as the most populous state in the union.

The implications for Texas' real estate industry are clear: with so many people coming to build a new life, real estate agents and brokers who are able to connect them with properties they need are in a prime position to benefit from all this growth.

If you think you have what it takes to make it in the Texas real estate market, sign up for our Texas real estate license online course today, and find out how you can make your dream of building a career as a Realtor come true.