When and Why You Should Use Real Estate Professionals
Even with the rise of the internet and the fact that it is so easy to learn how to do virtually anything online these days, there is still a large variety of reasons to hire a real estate agent. Even though trying to do some of the work they normally do can seem to save you commission rates, flying solo might end up being more costly and frustrating in the long run. Buying or selling a home is a huge undertaking, and we think that real estate professionals take a lot of the stress off of the process.
Especially if you're investing, or are dabbling in this industry for the first time, having a licensed agent on your side can be a huge benefit. Keep reading as we describe when and why you need a real estate agent.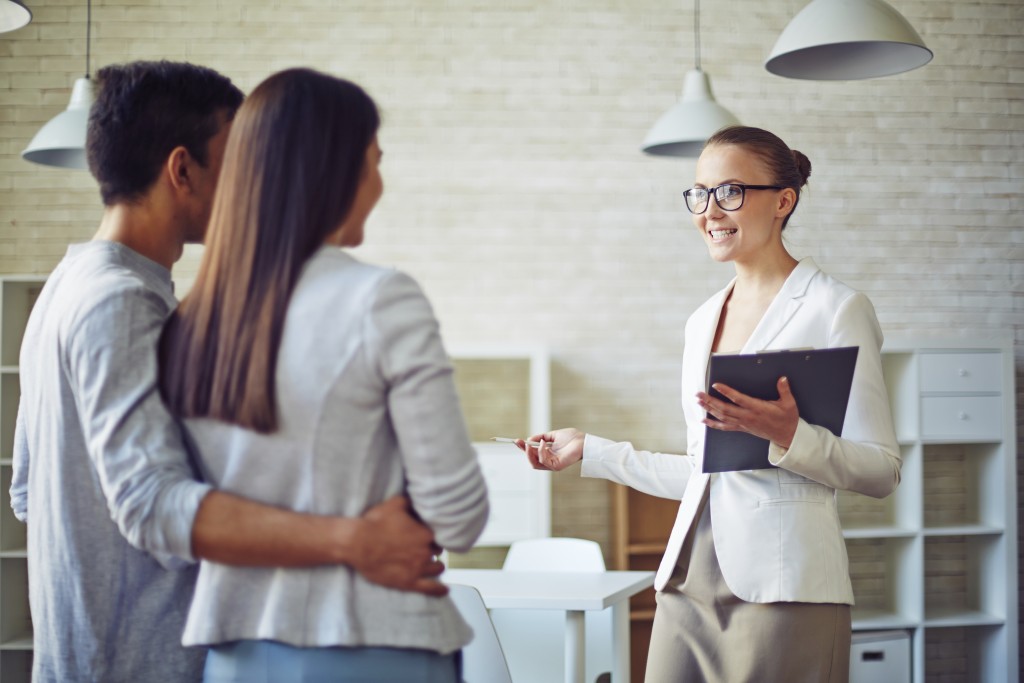 Top Reasons to Hire a Real Estate Agent
From gaining MLS access to taking the emotion out of the process, there are so many reasons why hiring a real estate professional might be the best step for those thinking of buying or selling a property. So, why do you need a real estate agent?
Real Estate Professionals Have Access To The MLS
The multiple listing service (MLS) is pretty much the holy grail when it comes to home listings. Once that home is listed in the MLS, it is sent out to dozens of online sites and can be seen by thousands of buyers and buyer's agents. This is really important when selling so that your home can get the optimal amount of showings and open houses and ultimately getting sold.
The catch - you must be a licensed agent in the state to list a home in the MLS. That means if you're listing "for sale by owner," and trying to avoid using an agent, you'll have to pay a broker a flat fee or a commission to have access to the MLS. Additionally, you'll have to take care of all the calls and schedule all the appointments yourself when trying to sell.
A real estate agent has a full-time job of acting as a liaison between both buyers and sellers. They'll have access to all other properties listed, so if you're buying, you'll be able to see way more homes than you would be able to find on your own. When you use an agent to help you, they track down the homes that meet your wish list, contact the seller's agents on your behalf, and set up showings for you. If you don't want to use them, then that means that you have to do all these steps by yourself.
Having real estate professionals on your side can take out any guesswork, and ultimately save you a ton of time and hassle, making the commission worth it.
Negotiating and Contracts Aren't Always Easy
Are you an amazing negotiator and a pro at reading contracts? If you're even slightly nervous about that part of the process, this might be exactly why you need a real estate agent. Professionals might be a better way to get the price - regardless of whether you're buying or selling. It's an agent's job to get you the best possible price. They are trained to negotiate and they know what works and what doesn't. They usually have a team of resources at their disposal and techniques that have been passed down. And most importantly, they aren't emotionally invested. They don't let emotions drive their decisions like you might when trying to negotiate yourself.
They'll be able to point out bargaining chips that you might never have thought of, and save you thousands in the long run.
Real Estate Professionals Know What To Look For
A real estate brokerage is an agency or office where real estate agents can work. Since you'll likely want a brokerage on your side to help you market yourself and generate income, we suggest that you find a brokerage before graduating from your pre-licensing courses.
Like we mentioned above, many states require that you already have a brokerage sponsoring you before you can even apply for your real estate license.
The brokerage that you choose to work for determines the type and volume of work that you do and it also determines the type of training you might receive. It is important to choose one that has good mentorship opportunities and great company culture because you'll be there every day. We also suggest making sure that before you accept an offer from a brokerage, make sure you understand their commission structure.
Let RealEstateU Help You With The Licensing Requirements For Your State
Buyers normally start searching for homes with a clear idea of what they want. From a certain number of bedrooms or must-haves like an attached garage, and more, they will only look for homes with those specific features. However, real estate professionals do this for a living, which means they look for things that you may never have thought of. They can see furnace issues, leaks, roofing problems, mold, and more. They can recognize telltale signs of these problems and they will know the best approach to handle these issues.
What we're trying to say here is that their experience and knowledge can end up saving you thousands of dollars down the road.
Save yourself even more problems by letting your agents do a comparative market analysis to see if the home you want, or the home you want to sell, is actually a fair price. They'll be able to give you well-researched, current, and accurate data regarding your neighborhood's demographics including crime rates, school information, and any other factor they think is important. Doing all of this can be time-consuming and frustrating if you don't know where to start.
Don't get us started on the contracts that you have to fill out and look over! Most state contracts can be up to 15 pages, and that's just one of the many forms you will have to fill out. More paperwork means more opportunities for mistakes, and these types of mistakes can be really costly. Experienced real estate agents deal with these types of forms all the time and they know what to look for and mistakes to avoid. They will be able to protect you if something happens, and they can use contracts to negotiate on your behalf, whether you're buying your first home or selling your third.
Want To Become a Real Estate Pro? We can Help
If you're here, it's most likely because you've been thinking of joining the real estate industry yourself. Earn your real estate license and gain the knowledge you need to have a successful career with RealEstateU. We offer a fast and affordable way to get your real estate license in a variety of states. We'll equip you with everything you need to pass your real estate exams. Our goal is to set you up for future success in this industry.
Are you ready to get started and learn just how simple it can be to earn your license? Start with RealEstateU!