Why Get Your Real Estate License Online
Getting your real estate license is a great idea for so many reasons. Flexible schedule, becoming your own boss, the opportunity to build your finances in amazing ways, and countless others. Plus, real estate isn't going away. People are always going to need a place to live, a place to work, even with the ups and downs of the market. At RealEstateU® it is easy for you to get your license. They are an online real estate school that is proud to offer real estate licensing courses, continuing education for those who already have their license, and real estate investing courses.
This company was founded by Andrew Anic and Ciprian Morariu at the beginning of 2013. At the same time that he was getting his Master's degree in real estate finance from NY, Andrew partnered with entrepreneur Ciprian to help build an online video library that contained both practical and affordable RE courses. Many of these courses are taught by NYU instructors as well as several experienced real estates investing professionals throughout the country. Their dedication to helping you start a career is just one of the many reasons why you should use RealEstateU® to get your RE license. Read on for a few more reasons why an online RE program might be the best solution for you.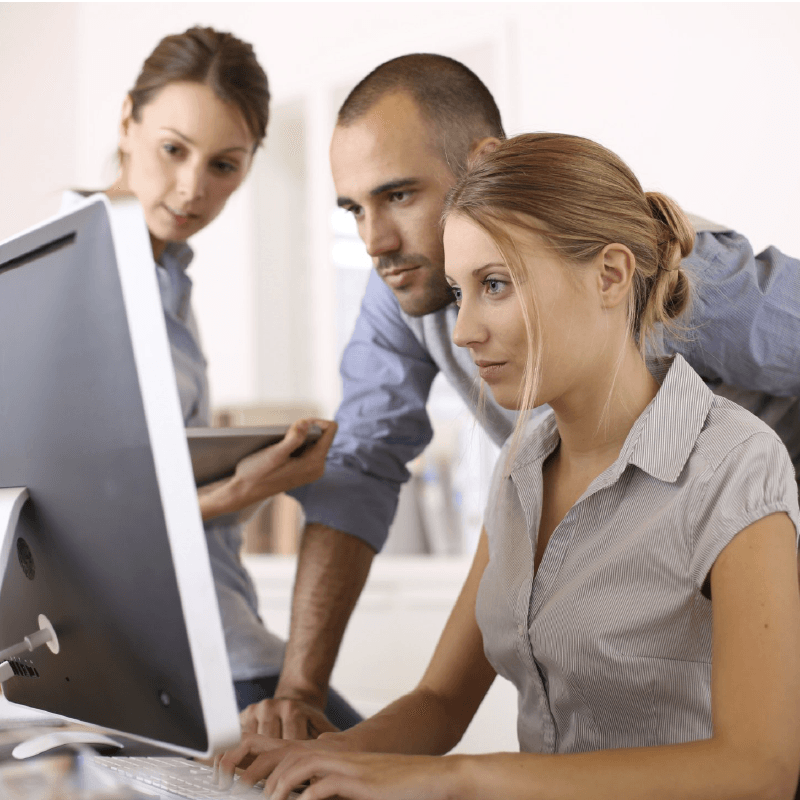 5 Reasons To Get Your RE License With RealEstateU®
With technology today, it is easier than ever to get your real estate license and promote yourself and your properties. It goes without saying that savvy entrepreneurs across the country are using that technology to expand their businesses - and real estate agents are on the forefront. If you're a traveling go-getter, and are ready to get your license in multiple states, then looking for fast and affordable online courses is the best way to do that.
Real estate reciprocity can offer a way to grow your real estate by opening the door to selling properties in another state - without having to repeat courses you've already taken. Once you pass the test required by the state you want to sell in, you have the green light to start making deals.
States That Have Reciprocity Agreements
When you really break it down, the mission at RealEstateU® is to provide practical online education for those who want to join the real estate industry and for those already practicing to renew their license easily. If you're on the fence about whether or not an online program like this is worth it, here are just a few simple reasons why the RealEstateU® team thinks you should take the plunge.
1. REU Understands Busy People
At its core, this company understands that you're busy. Each course is specifically designed for working professionals who are ready to change up their careers or at least add to it. Study at your own pace and take the course whenever you have time! All courses are available on your computer, your tablet, and even your smartphone so that you can learn on the go.
2. It's Fast
Depending on your state and their legal requirements, you could get your RE license in as little as 40 to 180 hours. When you sign up for any RealEstateU® courses, you'll learn how to get your RE license in your state, you'll be guided through the curriculum and hour requirements, and you'll be helped to pass the state exam.
All courses are fully approved by each state and in many cases Arello.
Each state has different course requirements, but RealEstateU breaks it down for you for New York, California, Pennsylvania, Georgia, Texas, Michigan, Virginia, Florida, Missouri, and Tennessee. You'll find step by step instructions on how to quickly get your license in your area.
3. It's Easy
The creators of RealEstateU® have been where you are, which is why they've designed courses to be easy to digest and easy to pass. The courses include on-demand lessons, which means you get to learn according to your own schedule. Each video/audio tutorial is presented in a bite size piece between 3-25 minutes long, so you can break up the information and learn in a way that is best for you.
In addition, RealEstateU® provides resources to assist you along the way. Coupled with the audio/video lessons, each course contains supporting documents, a glossary, infographics and chapter quizzes to help you retain information better than traditional in-person courses.
The dynamic screens and memory cues are meant to help you learn easily and retain the information. Plus, they've included easy-to-follow instructions and beautifully designed graphics to make everything more fun!
4. Real Estate U Is Affordable
Another reason that you should consider RealEstateU® when you're ready to get your RE license is that it is affordable. Getting started in the real estate industry can seem really overwhelming and expensive, which is why RealEstateU® constantly looks for ways to cut costs.
They constantly have discounted deals to make it affordable to take the courses you need. While in-class courses require months and months of studying, they become quite expensive as well, especially when you consider all of the course materials and studying tools you might need. As an online exclusive school, RealEstateU® has made everything fast, easy, and affordable to you.
Find your state and look through the individual pricing and then do a little research. It is doubtful that you'll be able to find a better course that teaches you more and provides you with more resources for a decent price.
5. It Can Help You Grow
At the end of the day, RealEstateU® wants to help you grow. By making it easy to obtain your license, giving you resources to help reinforce your education, and helping you pass your state exam, they want you to have everything you need for the career you've always wanted.
RealEstateU® also tries to provide helpful articles every single month to make sure you're starting off on the right foot with all the tools you need to be successful in the market.
Are you ready to get started? Browse through the available courses for your state today and feel free to reach out if you have any questions about what is required for you in your area.