Your Guide to Taking Your First Steps into Real Estate
Introduction to the Real Estate Business
Understanding the Real Estate Industry
In the USA, the real estate industry is highly competitive and regulated, and is worth trillions of dollars. It is estimated that the total value of the country's real estate will reach around $100 trillion by 2023.
If you are wondering how the real estate industry works and what constitutes it, here's a quick primer for you. The real estate industry works on the principles of supply and demand and the market includes - residential as well as commercial properties.
Residential real estate comprises houses, villas, condominiums, apartments, etc. Commercial real estate comprises offices, industrial buildings, etc.
The real estate industry in the US is one of the most developed across the globe. It is popular for its standardized rules and transparent processes. The real estate sector has seen many ups and downs since the last few decades but it continues to grow and show no signs of slowing down.
Identifying Your Motivation and Goals
Does a rewarding career in real estate sound like your next big move? You're not alone! As per data from the Google search engine, "how to become a real estate agent" was the most researched professional query in 2021!
The last five years have seen a significant rise in the number of applications for a real estate license. The field continues to attract first-time as well as experienced professionals.
To make a successful career in a highly competitive field like real estate, you must first understand the industry.
A career in real estate offers numerous paths and opportunities. The industry has expanded a lot and now offers numerous career selections to choose from.
The rewards are immense - not only do you get to be your boss and work autonomously, but a career in real estate gives you the freedom to work as much as you want.
Moreover, the sky's the limit when it comes to your growth and earning potential as real estate is one of the highly-paying industries. Successful real estate professionals are knowledgeable, sincere, hardworking, and goal-oriented.
Whether you are ready to take your first steps to start a real estate business or work as an employee, it is important to figure out what excites you about this industry. Do you like to help people buy and sell properties? Maybe you want to work for yourself in the future and start a real estate business.
Working in real estate is a game of skill, patience, and dedication. The industry can be stressful and uncertain at times. Thus, it is important to understand your motivation and goals to stay on track.
Obtaining the Necessary Education and Licensing
Education and Training Requirements
Whether you are taking your first steps to start a real estate business or work as part of a firm or business, education is going to be key to making a successful career.
Irrespective of the state you are from, there will be state and federal rules and regulations for real estate professionals. You are legally required to fulfill these requirements and ensure ethics, honesty, and trust in your actions.
Whether you are an owner of a brokerage firm or a salesperson, every active real estate professional must meet the state licensing, training, and education requirements.
Let us go through these requirements in detail so you can know how to fulfill them.
Licensing and Certification
As of 2023, there are more than a million real estate professionals in the US who have an active industry license.
The process, licensing, and qualification requirements to start a career in real estate vary slightly as per the different states. However, there is a set of basic certification requirements which are common across states.
Irrespective of whether you want to become a real estate agent, salesperson, or broker, you must fulfill the following requirements:
Be at least 18 years of age or older
Be a legal citizen of the US or a lawfully admitted alien
Withhold a clean background check with no criminal history or felony
Some states also require a bachelor's degree or college education in real estate. By obtaining a real estate license, you will be able to sell, lease, rent, or buy property legally in the US.
Continuing Education and Specializations
If you have taken your first steps into real estate then you might not be familiar with continuing education.
Continuing education is a specialized form of training and learning activities that are generally required after you obtain a real estate license. The purpose of continuing education is to ensure real estate professionals are current and up-to-date in their knowledge and skills of the industry.
All states require real estate professionals to perennially renew their licenses. Typically, the interval between renewing a license is between two to four years from the date of issue. Make sure to check the local state regulations on continuing education for up-to-date rules.
Additionally, license holders must complete a specific number of hours of coursework as part of their continuing education. The coursework will vary depending on the specialization you choose.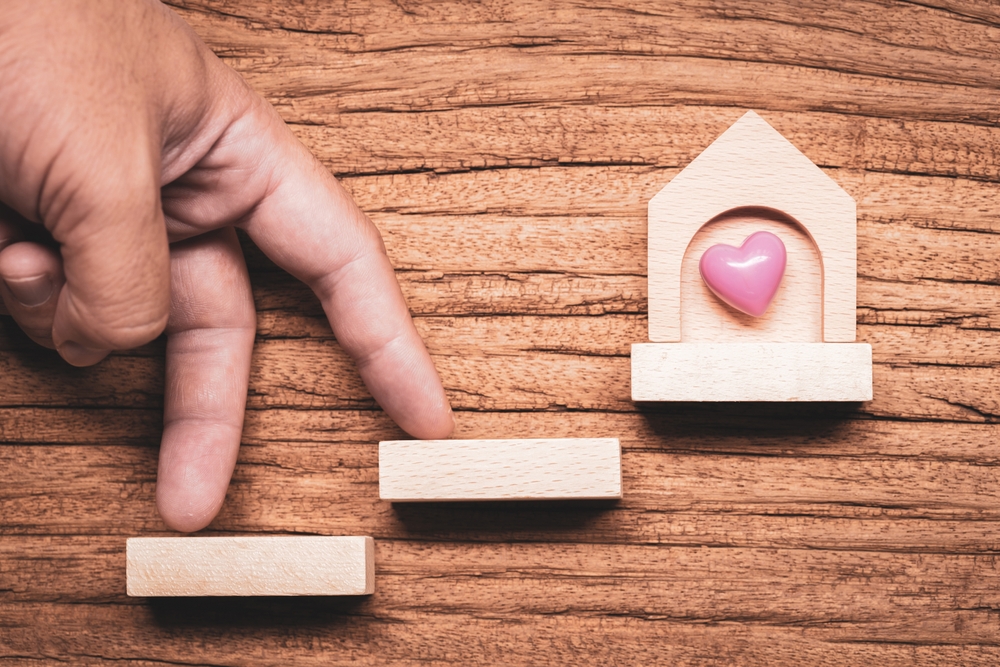 Building a Strong Network and Connections
Joining Professional Associations and Organizations
The real estate industry offers numerous opportunities for growth and success. Irrespective of whether you are a new member of the industry or a seasoned veteran, to tap into the opportunity pool, you must be an active member of a professional real estate organization.
Professional real estate organizations are formed to bring together sellers, buyers, realtors, and agents. Further, these organizations are responsible for establishing guidelines, regulations, and standards for the real estate industry.
The benefits of joining professional associations and organizations are many, including:
Instant boost in credibility: Real estate is all about establishing trust. To ensure you are always perceived as a reliable professional, joining real estate associations and organizations is important. Becoming a member improves your perceived visibility and trust in the eyes of potential clients.
Opportunities for promotion: Members of professional associations in the real estate industry find it easier to promote themselves. Whether you are a real estate agent or a broker, local events and get-togethers are a great way to self-promote and gain potential business leads.
Referral Business Potential: Membership in real estate organizations will help you gain opportunities for referral business. Typically, every real estate professional is limited to a certain area of range within their state. To go outside your local area and grab some referral leads, you should join a real estate organization.
Networking with Industry Professionals
In addition to the above benefits, real estate professionals gain a lot by networking with other industry professionals. There are state, national, and international real estate associations and organizations where you can network with hundreds and thousands of real estate professionals.
As every real estate professional has their share of learnings and experiences, networking with industry professionals will help you expand your knowledge and learn from others. When you do so, it will help you adapt and improve your awareness of the local and international markets.
Further, you can clear your doubts and ask your questions from other professionals, and since they might not be in direct competition with you, they will be open to assist you.
Developing Essential Skills and Knowledge
Want to become a top real estate agent and earn top dollar? The key to success in the real estate industry is to always keep learning and growing.
As the saying goes - a rolling stone gathers no moss - similarly if you keep on expanding your knowledge and adding to your skills, your real estate career will continue to flourish.
As of 2023, In the US, there are more than 200K real estate professionals, making it one of the highly competitive industries to work in. This implies that whether you are an aspiring professional or an experienced one, working in real estate is going to demand the best out of you.
This is why the best real estate agents, brokers, and realtors are always learning and growing. They are never shy of working hard and are always a step ahead to grab the next opportunity.
So, how can you go about developing your essential skills and real estate knowledge?
Firstly, you must complete your pre-licensing education and obtain your license. Pre-licensing coursework will equip you with a strong foundational knowledge and will teach you the workings of the real estate industry. Moreover, you will earn a real estate license.
Having a real estate license is like a badge that helps you gain access to opportunities and expand your network. Whether you are a licensed real estate salesperson, broker, or realtor, it is proof of your knowledge, skills, and industry training.
Getting a real estate license will give you the education and confidence to make your mark, and realize your full potential. With a license, you will find it easier to seek sponsorship from a real estate brokerage.
Working with a sponsoring brokerage will help you understand the day-to-day roles and responsibilities better. It will also give you real-world experience to navigate the industry, deal with clients, and work your way up.
If you are wondering - yes, without a license, you can still work in the industry, but your growth will be limited.
Additionally, real estate professionals must continue to renew their licenses by taking and completing continuing education. By doing so, you will always stay relevant and current concerning your knowledge and skills.