Your Step-by-Step Guide to Home-Buying Contracts in New York
Introduction to Home Buying Contracts in New York
Understanding the Importance of a Home Buying Contract in New York
Buying a home is a decision of a lifetime, especially when you are considering New York, one of the most expensive real estate markets in the country.
New York is a vibrant metropolis that boasts sprawling spaces and magnificent skyscrapers. It is a diverse and culturally rich city that appeals to many homebuyers across the country. In many ways, buying a home in New York is the quintessential American dream.
If you are a first-time buyer buying a house in New York, the purchase journey can seem a little daunting and overwhelming. The process is time-consuming and it involves a lot of steps, requirements, and tasks to complete.
Without a thorough understanding of what goes into purchasing a home, first-time buyers are likely to make expensive financial mistakes.
As you get ready to make your big property purchase, read this step-by-step guide to find out everything about buying a home in New York.
We will cover home-buying contracts, financing options, home inspection tips, and a lot more. You will also learn about how to choose a real estate agent and closing responsibilities before buying a home.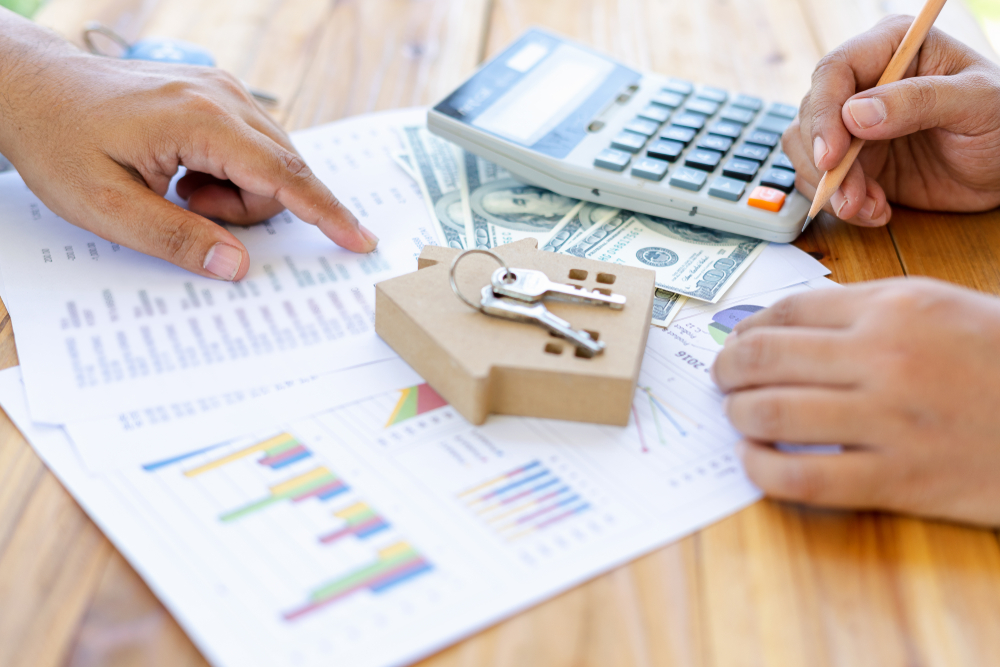 Key Terms and Concepts in Home Buying Contracts
Buying a home for the first time can be complicated, especially when the real estate market is moving dynamically.
For first-time buyers, New York can offer a lot of living options and choices for every budget, which can get overwhelming.
To demystify the home buying process, let us start with New York state real estate contracts first. These contracts can be complex, and understanding them requires familiarity with the industry terms and concepts.
For the uninitiated, a contract is a legally binding agreement between two parties, in this case, a seller and a buyer. To own a home or property in New York City, you will need to agree and sign a home-buying contract first.
A home-buying contract helps to safeguard your transaction and it acts as the proof of purchase. It will be used by the legal attorney should there arise any dispute or legal claim during or post-purchase.
Generally, a contract provides details about the type of property, its location, total area, agreed-upon purchase price, a contract deposit, and other details. The contract can also cover details about how the property will be financed by the buyer.
In addition to the above, home-buying contracts may also include the following information:
Disclosures about the property including if the home comes with any fixtures or items, if the home is prone to any physical issues or other defects.
Timeline to completing the loan amount (if any) and possession date.
Any contingencies, including any potential issues that might nullify the buying contract.
Details about any existing utilities, additional taxes, and fees.
A home-buying contract will be finalized once a seller and a buyer agree to the important terms and conditions for the purchase.
Once the seller or their agent completes the contract details, the home buyer will have time to review the same and decide whether they want to sign the contract or not.
Buying a House in New York: Step-by-Step Guide
Researching the New York Real Estate Market
Although much of the state population resides in New York City, the state of New York is much more than that - it offers many more cities and neighborhoods to meet the diverse tastes and unique needs of home buyers.
In addition to the fantastic New York City, the New York Real Estate market boasts of exciting, diverse and inviting towns, neighborhoods, and suburbs like - Buffalo, Country Knolls, East Aurora, Hillside Lake, Chadwick, and Niverville.
Before making a big-ticket purchase like a home or an apartment, you must factor in the cost of living. For example - purchasing an apartment in Manhattan is going to be a lot costlier than buying one in Buffalo or New Jersey.
And then comes the type of home that would suit you the most. New York offers many kinds of personal property for home buyers, including - apartments, condominiums, duplexes, townhouses, and co-ops among others.
As a first-time buyer, you need to evaluate what type of home will suit your current and future needs.
This is why researching the New York real estate market is important before deciding on your ideal home. You should consider the cost of living, climate and weather conditions, property tax bills, and so on.
Finding a Real Estate Agent in New York
A real estate agent is a licensed professional who can engage in the sale and purchase of property in New York.
As per the law, the transaction between a buyer and a seller must be legally regulated. To ensure this, you can work with a real estate agent in New York who will ensure compliance with the state's property and real estate laws.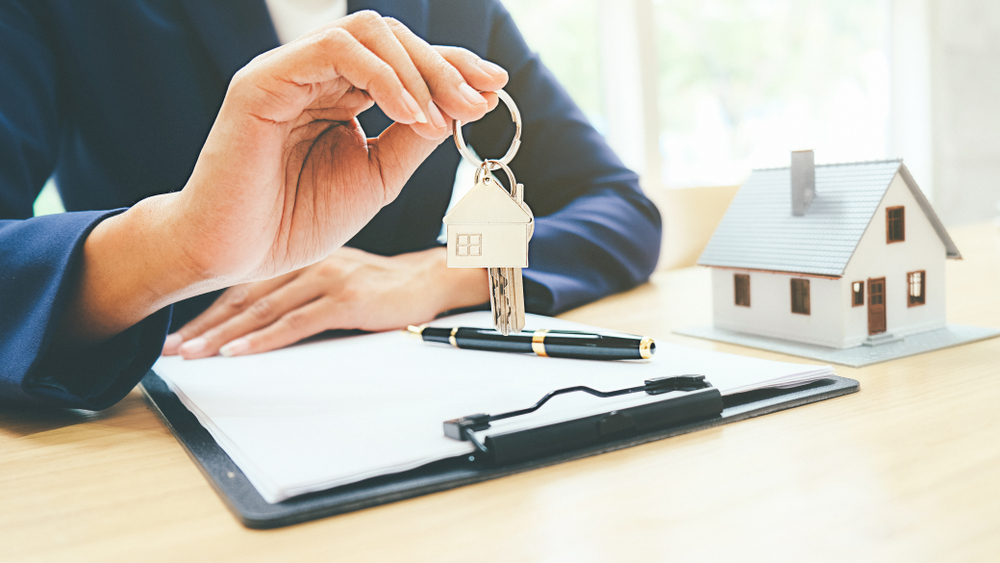 Financing Options for Buying a House in New York
Decided to live in the big city but are not sure about how to plan financially? First-time buyers can find it overwhelming to manage New York's median average sum of $400K for a home.
This is where financing your dream home comes into the picture. Even though you are a first-time homebuyer, there are a few financing options specially available for you. They include:
Federal Housing Loans: This is a viable option for first-time home buyers who have a minimum credit score of 500. Further, for buyers with higher (and better) credit scores, there are better loan rates. Federal housing loans require only a 3.5% up-front down payment, compared to the traditional requirement of a 20% down payment.
Veteran Affairs Loans: This is a perfect option for military members and veterans looking to purchase a home in New York. Under this financing policy, you can get up to 100% financing options with zero downpayment. The only potential downside is that there is often a maximum cap of the highest loan amount.
Private Loans: In addition to state and federal loan options, there are numerous private home loan providers in New York state. Some of them include - HomeFirst, GiveUsCredit, and Sonyma among others.
Before finalizing a financing option, it is important to consider the closing cost. This amount will include the funds you will need to complete the closing.
This is a separate cost to be borne by the lender in addition to the financing amount.
Making an Offer and Negotiating
As a prospective buyer, it is your right to negotiate the final price before making an offer.
Your real estate agent or broker can engage with the seller and negotiate a better deal for you.
Your agent should also ensure whether the asking price for your shortlisted home is worth it or not. As you go through the contract, make sure to look for opportunities where you can seek lower valuation.
For example - home buyers can easily negotiate the closing costs and ask the seller to cover some or all of the costs. Buyers can use this as a negotiation tactic before signing the contract.
Additionally, you can also shop for offers from other sellers and prepare a list of the best mortgage and purchase rates. This way, you can compare the most competitive offers and drive bargains and concessions from sellers.
Reviewing and Signing the Purchase Agreement in New York
Before signing the purchase agreement or the home buying contract in New York, it is important to complete your due diligence.
First-time buyers must thoroughly go through the contract to ensure they are making an informed decision. You must look out for closing costs, hidden fees, and other charges.
Additionally, before signing the agreement, you must be clear about a few key aspects, such as:
The duration of the contingency period
How fast you can get approved for a mortgage loan
Any formal disclosures given by the seller through escrows
As a first-time home buyer, you must be extra careful, and if you are not sure about any term, detail, or condition, you should clear that up with your real estate agent or attorney before signing.
What is a Purchase Agreement for a Home?
Definition and Purpose of a Purchase Agreement
Home buyers often come across a term called Purchase Agreement as they go on with their search for a dream home.
Ever wondered what is a purchase agreement for a home and how it is relevant to your purchase decision?
A purchase agreement or contract is a legally binding document that works as a proof of contract between a seller and a buyer. The purchase agreement involves both parties agreeing to the terms and conditions laid out in the contract.
The purpose of a purchase agreement is to ensure that both the seller and the buyer agree to the key financial terms, property facts, and disclosures. The transaction is deemed valid only if both parties show a positive intent to agree and sign the purchase agreement.
Key Elements of a Purchase Agreement
Essentially, every purchase agreement works as a real estate contract for the transaction. It includes the following elements:
Price of the property
Date of sale/purchase
Date of validity of the proposed offer price
Amount of earnest money deposited by the buyer
Details about site inspection, surveys, and title insurance
Details about property taxes, fixtures, utilities, and other fees
The most important element of a purchase contract is the contingencies.
For first-time home buyers, contingencies can be considered as the key factors that can decide the fate of the deal or the transaction. These factors can make or break the final deal agreement between a buyer and a seller.
Typically, contingencies can include the following:
Loan contingencies: These include details on the loan amount, type of loan, and the duration of the loan that a buyer intends to acquire the property. In the event of a buyer being unable to secure a loan, the purchase agreement can get canceled.
Home inspection contingencies: This includes the time required for a potential buyer to inspect a home, and based on which, decide whether a home passes their inspection criteria or not.
Property appraisal contingencies: A buyer has the right to exit the contract if the sale price of a property is higher than the actual or appraised valuation of the property.