5 Habits of Successful Real Estate Agents
As of 2021, there are over two million real estate agents worldwide. Real estate and working in the housing markets can be highly competitive. In order to be a successful and popular real estate agent, you must have good routines and habits in your life. Like many other businesses, to succeed at the highest level, good habits must be unbreakable. Whether you have been an experienced agent for decades or are just thinking about getting your license, everyone can benefit from reading through the top five habits of successful real estate agents.
The Habits of Successful Real Estate Agents You Should Copy
Though we wish there was a perfect path that leads you to success, we can find comfort in the fact that real estate is like any other field. There are many habits we can acquire to set ourselves up for attaining achievements. The following habits and traits are ones that you will frequently find in successful real estate agents.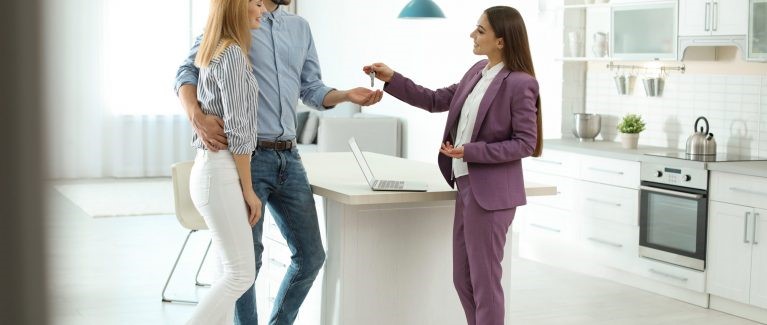 1. Investment In Time, Money, And Resources
Most real estate agents who are just starting out invest their time and money wisely. We catch ourselves doing household chores, driving home from work, or taking our pets for a walk throughout the day. These are perfect opportunities to take advantage of and increase your knowledge of real estate. Podcasts, books, and television presentations are great ways to educate yourself, especially when you have downtime during the day. Some great podcasts you can listen to gain an understanding of the real estate agent world are BiggerPockets Real Estate Podcast and The Real Estate Guys Radio Show.
2. Practice
We love the saying practice makes perfect, right? Well, when it comes to real estate, you can always practice up on your area of business, study listings, the market, and ask for help from other brokers when you need clarifications. The real estate market is extremely competitive.
In order to have an edge and make clients feel like choosing you as the right agent, you have to know streets and neighborhoods like the back of your hand. Successful real estate agents also get into the habit of knowing the answers to essential questions their clients may ask them. Preparing yourself with the local area school systems, shops, fun activities, nature trails, crime rates, and more can increase your value as a real estate agent.
3. Helpful Mindset
It is important to be mindful of what a potential client is looking for. You should ask questions like, "What is important to you in a house?" What are deal breakers for you?" Is there anything you'd like me to know?" These questions will prepare you to be the best real estate agent for each client you have. Have your clients address any concerns they may have with you, and listen attentively. Another thing clients appreciate and will be grateful for is if you are transparent with what you are doing every step of the way. Clients enjoy being a part of conversations and knowing exactly why you do what you do.
4. Networking
Every time you speak with a client or meet with them face to face, it is so important to express your personable side. In order to begin building relationships with potential clients, engage in conversation, smile, ask important questions, and do not take any potential client for granted.
Even if someone is not currently in the market to buy or sell a house, things can change, and you want to be remembered as someone helpful, kind, and confident. Having a good group of resources you can introduce to your client is essential as well. Knowing local contractors, plumbers, electricians, and more will impress your clients. It is also imperative to always keep strong bonds with clients you've interacted with because they can give testimonials, referrals, and recommendations for future clients.
Find more tips on how to network as a real estate agent.
5. Open Communication
Having open and direct communication can be a game-changer for you. You want your client to feel heard and that you are communicating with them quickly via email, texts, and calls. Therefore, you should always make yourself available to your client.
Habits Of Successful Real Estate Agents: Final Thoughts
No matter what state you are in, we can help you find the proper training and courses for you to be a successful real estate agent! Learn more about how you can kickstart your real estate career with a company like us. RealEstateU® is an online real estate school based in Florida that offers real estate licensing, continuing education, and real estate investing courses for nearly every state throughout the country. There is a course for everyone.
Browse through our courses or reach out to our team today to hear more about our offerings or glance at the rest of our blog posts to continue educating yourself!