Tips You Should Know for Networking For Real Estate Professionals
Networking allows you to meet new people, gain new clients, promote yourself and your business, and learn from and grow from the experience of those around you. If you're struggling to build your personal network, we recommend following three simple rules that successful agents follow. Focus on the quality of your network rather than the quantity, work on building meaningful relationships over time, and keep in touch with your contacts to help you strengthen your network and use it to your advantage.
Maybe you've mastered the networking portion but are still struggling to find consistent leads. It might be possible you aren't leveraging your sphere of influence or professional network as well as could be. Read on as we discuss a few ways to get the most out of your efforts, including maintaining an online presence, engaging with your community, following up, and becoming a better listener.
How to network as a real estate agent? Let's find out all the tips!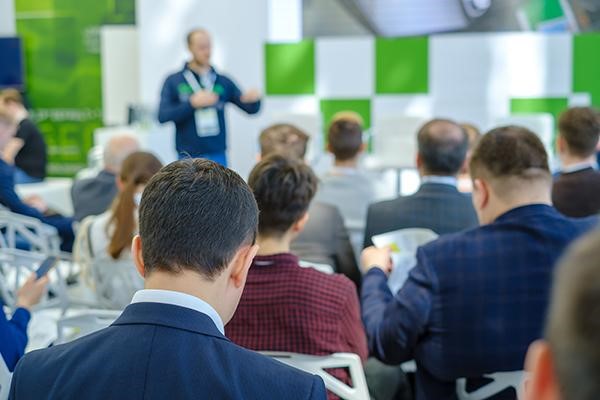 How To Network As A Real Estate Agent
Real estate networking can be a delight for some but a challenge for others. Whatever your feelings are, it is essential to be a real estate agent. A growing network means more sales and more avenues for referrals. However, just because it's necessary doesn't mean it can't be fun and fulfilling! Here are a few tips to help you make the most of it.
Get Involved In Your Community
When you're just starting out in real estate, it's so important to put yourself out there in the community. More than just getting seen as a real estate agent, you want people to know that you are active in your local community. Then, of course, your real estate business will come up, and you want to be on top of mind when it comes to those people who need to buy or sell a home. So get started by volunteering, joining a local board, or participating in local events.
You should also consider joining the local Chamber of Commerce and attending all the local events they sponsor. This will help you make lots of contacts for future business referrals. In addition, most towns have real estate workshops and network events specifically for real estate agents. Being active in your community can not only help you build your client base, but it will also help you get a better feel for your town, including where your properties are located and the people who live in them.
Getting involved with your community can help you deepen your relationships with other influential members of the community. In addition, building relationships with community members can help you keep yourself top of mind when they have real estate opportunities.
Maintain An Active Online Presence
One of the most overlooked networking opportunities as a real estate agent is an online presence. More often than not, the first impression of a home or you as an agent is now online! These impressions are formed through a screen from a personal website to blog articles, social media, and more.
Having a solid online presence can help you communicate your knowledge and expertise. It's a way to share good press, promote properties, and be an informative resource. In addition, having social profiles can help you interact with others more easily. The more channels you're active on, the more opportunity you have to connect with other clients and potential leads.
If you decide to utilize online channels and social accounts, make sure that all your profiles have the same accurate and up-to-date information. You don't want potential clients to be confused or wonder whether you're still a licensed agent.
Seek Out Other Real Estate Agents
No matter what profession you're in, networking with professionals in your industry is essential. If you're just starting out in real estate, finding a mentor might be a good idea. Whether it's someone in the same brokerage or maybe a top agent in your market whom you admire, it never hurts to ask for tips and tricks. You can also go outside of your market and try to set up relationships with other agents in surrounding areas. Networking with other agents is a great way to set up referral networks that can be mutually beneficial.
Especially if you're trying to establish yourself as an agent with a specialty, it might be a good idea to add other professionals in surrounding areas to your database. Stay in touch with other agents and professionals and become someone who is a reliable resource and knows how to share the wealth.
Find out how to be your own boss as a real estate agent.
Networking For Real Estate Agents: Final Thoughts
At the end of the day, networking as a real estate agent is putting yourself out there and letting everyone around you know that you can help them with all of your real estate needs. Learning how to grow and leverage your local network can help you expand your business for years to come. Are you ready to start your real estate career as an agent?
Let RealEstateU help you earn your license quickly and easily from the comfort of your own home. Browse through all of our courses and see how affordable it is to get your career off the ground. We even have a list of sponsoring brokers who can help you join a team right away.