5 Social Media Tips for Real Estate Agents Guaranteed to Work
With the rise of online enterprises and businesses, a conventional business such as a real estate business needs to adopt a modern approach to target customers and attract traffic. Everybody from teenagers to the elderly uses social media in 2021. It offers the advantage of free marketing to all businesses and can provide free publicity for your open houses. For example, to target a specific audience for an apartment building or condo, you can choose your key demographic for the message and post it to target a niche of the masses. Therefore, building an authentic online presence on social media is essential in creating brand awareness and reaching a wider audience. In this article, you'll learn the best social media tips for real estate agents.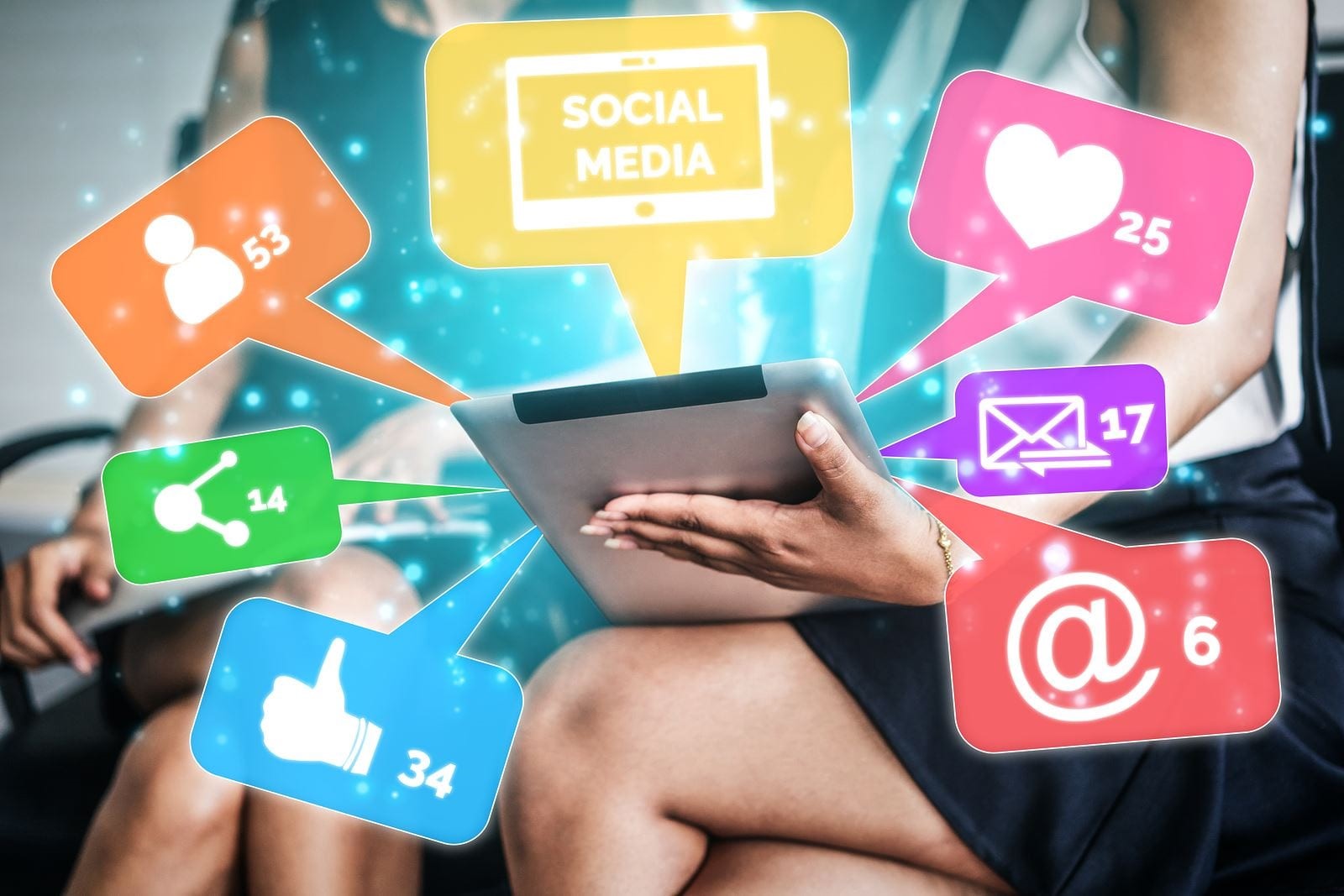 How to Build a Good Social Media Presence as a Real Estate Agent
No matter if you are starting or need some refresher tips, we have compiled a list of the best social media tips for real estate agents that will keep you on top of your social media game:
Choose Your Social Media Platforms Wisely
When it comes to social media tips for real estate agents, the first thing we want to mention is not to get overwhelmed by the sheer number of platforms. We know that social media is fast-paced, chaotic, and changing constantly - you don't have to do it all.
Many real estate agents new to social media feel the pressure to "be everywhere, all the time." You're already pressed for time; don't drive yourself insane by trying to maintain a social media presence on a dozen different accounts.
Don't spread yourself thin trying to keep up on social media. Instead, focus on your current clients and answer your phone. You can get the traction you need to be successful without being on social media accounts 24/7.
Start easy with Facebook, Instagram, and maybe even Twitter. There's no correct answer to which platforms deserve the majority of your focus. It depends on your audience and where your potential clients spend the majority of their time. Don't launch a Snapchat strategy if you're trying to sell retirement condos or commercial real estate. Instead, you might consider sticking to LinkedIn if trying to appeal to successful professionals or organizations.
The best thing you can do is do a little bit of preliminary research to pinpoint where your audience connects the most. Then, consider looking into other successful agents' accounts in your area to gain some insight into what works.
Share Quality Content
The key to building a loyal following on social media is to always share quality content on your pages. Low-quality images and irrelevant content can take followers away from your page and give your brand a negative image.
Inform and Educate Your Audience
Content should be meaningful and should add value to the customers. If a follower is watching your video or reading your article, you must make sure that your content already answers all the questions that would pop into a customer's mind while going through it. Your content should inform and educate your client with recent real estate news, tips on how to get a mortgage, and why they should work with you. Content that is relatable and can convince your audience will be more likely to have a greater reach and conversion rate.
Use Video Content
One of the most important social media tips for real estate agents is to utilize video sharing on your social media platform. Whether you are giving a virtual house tour or sharing a live video of an apartment building, it will always help to engage most clients with video content so that they can see what your brand is all about before deciding to approach you.
Focus on the Customer
The most important social media tip for real estate agents is to keep engaging your customer base. Replying to the comments on your videos timely, posting consistently, and making sure your followers are engaging with your content is a great way to ensure you are reaching the correct target audience.
Create Your Own Identity
Do not try to impersonate another brand just because they are doing well. Creating your own authentic identity on social media can help you stand out from the competition with unique brand goals. It can also help your customers recognize your unique way of presenting content.
Promote The Town, Not Just The House
One of the best tips we've found for aspiring real estate agents is not just focusing on home listings. Instead, focus more on promoting your town. Of course, homebuyers want to know all the ins and outs of the neighborhood they are moving into. Though they do want to know the basic demographic statistics, it's also a good idea to give your clients and potential clients insights into the pros and cons of the entire town.
Look into city accounts so you can promote local events and follow up on popular businesses and restaurants. Especially if you're already active on social media, sharing other accounts' posts can help you gain followers and deem you a valuable resource into what's going on in your area.
Take great photos of the real estate and fun goings-on in your town and post them on your Instagram account.
Click and find more tips for succeeding as a real estate agent!
Real Estate Social Media Tips: Final Thoughts
The most important thing while working with an online audience on social media business platforms is having fun while being adaptable and flexible. Social media marketing is not as overwhelming as it seems. Our easy social media tips for real estate agents can quickly get you to start your real estate business on social media.
Are you ready to get your real estate license and change your life? At RealEstateU, we have certified real estate courses for all fifty states so that you can earn your real estate license on your own time and at an affordable price.
Check out all of our course options and browse through our other articles and decide for yourself whether you have what it takes to make it in this lucrative industry! We have a 30-day money-back guarantee too because we believe in our courses. Let's get started!