The Best Success Tips For New Real Estate Agents We Could Find Online
You've probably wondered how to be a successful real estate agent if you're a realtor. Because the real estate industry is constantly changing, investors and agents must go above and beyond to stay relevant and ahead of the competition. Fortunately, the solution is straightforward. You will attain sustainability and profitability if you treat your firm as a tiny business. While the concept may be daunting, treating yourself like a business isn't as complicated as it appears. In fact, doing so can help you consistently create more reliable leads.
Becoming a real estate agent can be an extremely challenging and rewarding career. There is a lot of advice for new agents, but separating the good from the bad can be difficult. That's why we've compiled some of the best success tips for new real estate agents from around the web. Whether you're just starting or you've been in the industry for a while, these tips will help you reach your goals. So what are you waiting for? Start reading!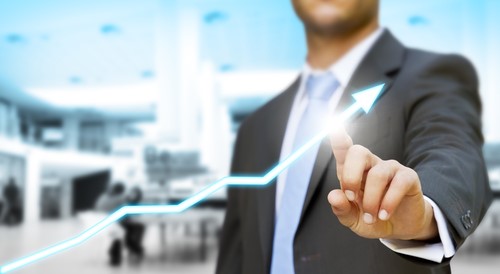 Success Tips for New Real Estate Agents
It's an exciting and stressful time to be breaking into the business as a new realtor. On the one hand, you're ready to begin a new adventure. But, on the other hand, you might not know where to start.
What is the key to becoming a successful real estate agent? The most important thing to remember is that the big picture matters. Although it may appear otherwise, it isn't always about selling hard, and you'll need a variety of talents to sell houses. We must also point out that most of your time will be spent learning the market and working on building leads.
Here are some tips for succeeding as a real estate agent:
Improve Your Market Understanding
One of the most significant markers of a real estate agent's level of expertise and skill is market knowledge. As a result, how you go about growing your market awareness will vary on whether you're just starting, have a few years under your belt, or are a seasoned broker. New agents must devote a significant amount of time researching comparable sales and current market conditions to gain a thorough understanding of house value. Veteran brokers, on the other hand, should devote more time to learning how changes in the industry, economy, and local area will affect house values.
Improve Your Communication Skills
While selling a house is the fundamental goal of an excellent real estate agent, don't make it the primary focus of your interactions with purchasers. Excellent photographic skills and creating interesting captions about postings could greatly benefit you. Make a personal connection with buyers to make them feel at ease and to earn their trust. Don't let selling the house be your exclusive priority; purchasers will be more likely to buy if they perceive you are looking out for their best interests.
Make a Business Plan
Many elements influence your long-term performance when you think like a business owner. A decent start-up business strategy is one of the most important things to have. Allowing your desire to acquire a client to distract you from important company organizing and planning efforts could be a mistake. Take the time to research your market and customers. Develop the essential tools and talents and educate yourself on any critical skills that you currently lack to ensure that your business flourishes. Consider more than just getting your first client as you create your prospect list. Make a thorough plan for how you'll grow your business.
Make Use of the Right Technology and Tools
A compelling new agent marketing campaign requires the correct technology. To reach a broader target audience, make sure you have a solid social media presence. You must also develop a website for prospective buyers to look at to get a better idea of your work and the services you can offer. This is a fantastic method to set yourself apart from other agents, some of whom may have even more experience than you.
Social media is essential for keeping up with current trends and technologies. But, even if you don't consider yourself tech-savvy, there are four platforms you should join:
Facebook is the social media epicenter. It has over two billion users, and it's a fantastic platform for marketing. Facebook is there to help you achieve your advertising goals, whether it's showing off a newly listed property in your newsfeed or putting up paid advertising.
LinkedIn is an excellent platform for networking with people in your field. The constantly updated news feed is also a fantastic place to meet new people and inquire about things.
Instagram is ideal for reaching a younger audience (perhaps first-time homebuyers aged). Using interior and exterior pictures from your open houses, unleash your more creative side and create a visually attractive profile.
Keep your clients (and potential customers) up to date on your life in real-time via Twitter. You'll be surprised by how much you can say in just 140 characters when you respond to relevant inquiries from your followers or recount your journey.
Click and read how to network as a real estate agent.
Become A Successful Real Estate Agent: Final Thoughts
If you're looking to get started in the real estate industry, it can seem like an intimidating task. However, anyone can succeed as a realtor with some time and effort! By staying updated on the marketing trend and focusing on improving the right skills, you can become a successful real estate agent in no time.
Whether you want to work your way up from being a sales agent or become a broker yourself, there are tons of different skills you need to know—and even more that come into play during the post-selling process. One key to success is always keeping things in perspective; while selling houses will be at the center of what you do every day (at least until the business starts rolling), most of your time will actually be spent on building contacts and marketing yourself rather than convincing people they should buy homes.