Best Real Estate Markets in Texas: A Comprehensive Guide
Texas is one of the country's largest states and is a fast-growing real estate market. Strong job outlook, favorable weather, and affordable housing are some of the favorable factors. As per the latest research, Texas' home market is showing signs of a strong recovery post the pandemic.

San Antonio and Fort Worth have emerged as the fastest-growing cities in Texas, followed by Frisco and New Braunfels. The overall outlook for Texas' real estate market continues to be an attractive lure for real estate professionals. In recent years, housing prices have increased significantly, and more buyers are lapping up the opportunity to purchase and rent real estate in Texas.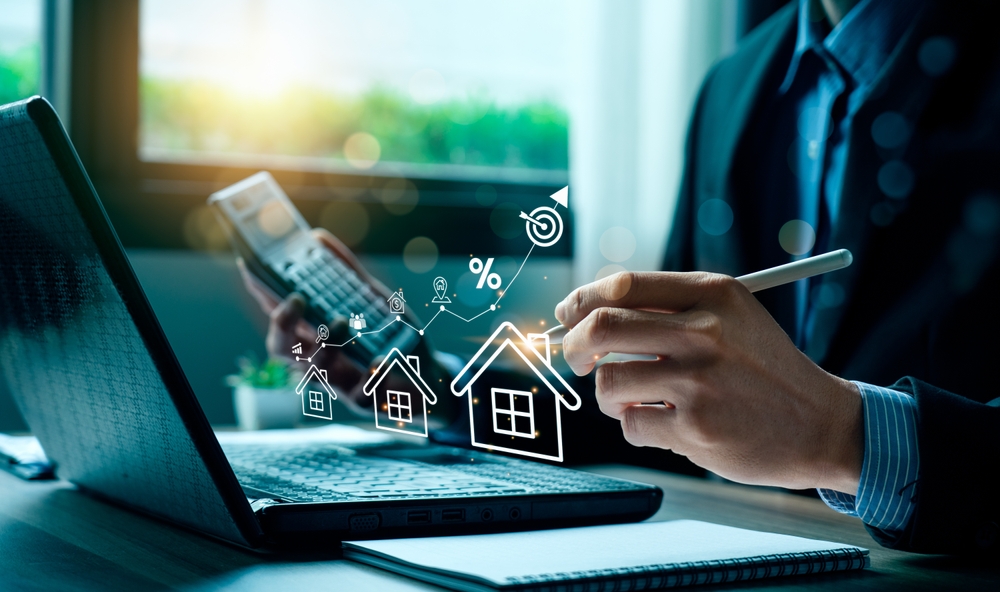 So, what does this mean for real estate agents in Texas? Now is a good time to enter the market and take benefit of the numerous opportunities available for both buyers and sellers.
Overview of the Texas Real Estate Market
1. Size and Diversity of the Market
Texas is one of the largest states in the country and is truly a diverse real estate market. The sheer size of Texas' land area gives it an advantage for property buyers and sellers. There are numerous up-and-coming cities in Texas showing strong potential for growth. For example - San Antonio and Austin have emerged as one of the country's most popular cities for living and work.
Due to Texas being a big state land-wise, the real estate market is highly diverse and varied. In Austin, an emerging hub for tech companies, the median property prices can reach as high as $500,000. On the other hand, less busy towns like Amarillo have a significantly lower median price of around $250,000.
This data implies that Texas' real market has something to offer to everyone, irrespective of budget and living preferences.
2. Factors Driving Real Estate Growth
As the country's second most populous state, Texas' real estate market is truly fascinating.
In the last few years, Texas' housing market has witnessed a few key trends. The overall sales of homes have gone up with higher average months of supply. Mortgage rates have also increased. Compared to last year, in 2023, the median selling prices for homes saw a 2.5% reduction.
To sum it up, numerous factors are driving real estate growth, including:
Mortgage rates: The higher the mortgage rates in the market, the lower the demand for real estate. Texas has seen a drop in mortgage rates, indicating a higher demand for housing in the state.
Economic growth: Rated as the country's 9th highest state in terms of GDP, Texas' economy is stable and resilient. This trend positively affects the housing market, leading to growth.
Demographic diversity: A healthy mix of age, income, employment opportunities, and race are critical factors in understanding real estate trends. Texas has emerged as one of the most popular states for homebuyers seeking demographic diversity. It has become the chosen destination for resident and migrant workers.
Government policies: Texas has no state tax, and the government offers numerous subsidies and deductions for residents. Favorable government policies are one of the factors that continue to attract potential buyers.
3. Popular Investment Strategies
According to Zillow, the average price for a mid-size property in Texas state grew by 160% in value over the last five years. This means that if one invested in property in Texas in the 2010s, their return on investment would be around 300% by the present day.
Is Texas a good place to invest in real estate? The answer is a resounding yes!
Texas is one of the five fastest-growing investment markets, as ranked by businesses. Cities like San Antonio, Fort Worth, Frisco, Georgetown, New Braunfels, and Leander are growing the fastest. If you are considering investing in Texas' real estate market, now is a good time.
Texas has witnessed an increase in real estate prices all over the state. More people from across the country are migrating to Texas than ever. Even the luxury market has seen a 60% growth in the past five years, indicating that more buyers are willing to shell out top prices for ordinary homes.
Top Real Estate Markets in Texas
In Texas, many cities and markets are witnessing rapid growth in real estate. Leading the show are Houston, Austin, San Antonio, and Fort Worth. In addition to metro cities seeing growth, even smaller, less popular cities are emerging as winners in terms of adding new homes and boosting supply.
Let us dive deep into the best real estate markets in Texas.
Houston: A Buyers or Sellers' Market?
Houston, one of the largest and most populous cities in Texas, is a popular real estate market. As per the latest data, the median home price in Houston was observed at $325K in September 2023. This marked a 1.5% year-on-year growth and also indicated that around 75% of existing homeowners continued to stay in Houston.
This begs a question - is Houston a buyer or seller's market?
Well, the foremost aspect to consider here is the fact that Houston's real estate market is projected to grow by around 5% by next year. These stats show that Houston is currently an equal market, and is showing a balance between buying and selling dynamics.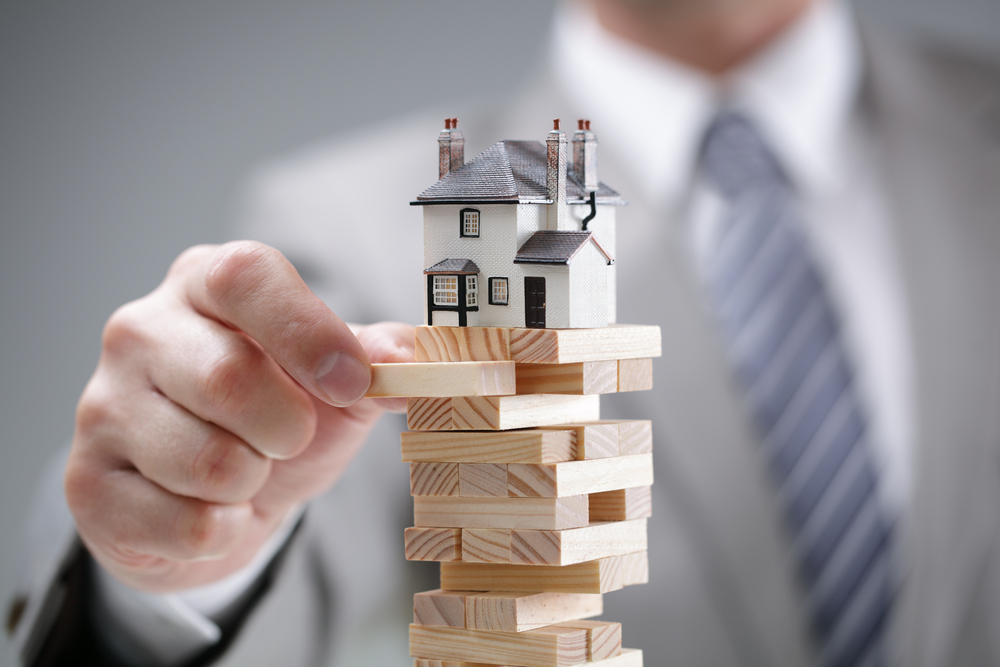 Dallas-Fort Worth: A Hub for Real Estate Investments
In recent years, Dallas-Fort Worth has emerged as the popular investment hub in Texas. The job market is strong, the economy is stable and the cost of living is reasonable, making it a popular hub for tech workers and the like.
Since the past decade, Dallas-Fort Worth has witnessed an impressive annual growth of 3%, compared to the national average of 0.69%. Despite the sustainable year-on-year growth, experts believe that it is still an undervalued property market.
Wondering what makes Dallas-Fort Worth among the fastest-growing cities in Texas? There are numerous factors like a strong and stable economy, numerous cultural and historical attractions, high quality of living. If you are considering investing in the potential of Dallas-Fort Worth, it can be a lucrative decision for you in the near long term. Investors can enjoy low interest rates and easily finance real estate purchases.
Austin: The Tech Boom City and Its Real Estate Market
Since the last decade, Austin, Texas has witnessed a massive investment from tech companies.
Tech giants like Apple, Tesla, Oracle, and Dropbox among others have set up offices and campuses in the city. Austin is being tipped as the 'new Silicon Valley' and the city's tech sector is expanding rapidly.
Many working professionals are migrating from California, thanks to the more vibrant and inclusive culture and lower cost of living. Austin has one of the country's highest job growth rates and it is reported that around 50% of the city's population is skilled. Currently, Austin ranks 9th in terms of providing skilled workers in the country's tech job market.
Due to these positive sentiments and the thriving tech ecosystem, investors are eager to put more money into the city's real estate.
San Antonio: A Steady Growth Market for Real Estate
Touted as one of the top 10 strongest housing markets in the country in 2023, San Antonio is one of the most popular cities in Texas for buyers and sellers. As per data, currently, the median home price is around $330K and the real estate market is showing strong resilience against dwindling prices.
It is reported that it takes around 39 days for homes to sell in San Antonio, which indicates that the city's real estate market is competitive and stable. What makes San Antonio a lucrative market for real estate investments is the fact that the city has witnessed around a 90% increase in the average home price in the last decade.
In addition to buying and selling, even the rent market is showing signs of steady growth. The rental housing market in San Antonio has grown by 20% within just one year.
Other Prominent Real Estate Markets in Texas
1. El Paso
El Paso is an emerging opportunity for real estate investors in the state of Texas. It was reported that homes in El Paso have been selling at an average median price of around $246K, posting a 5% growth since last year. The market has been proven to be somewhat competitive and is currently poised as a buyer's market.
There has been a noticeable interest from home buyers due to its affordable housing options and diverse culture.
2. Corpus Christi
As per data, the average median house price was observed to be around $319K. The real estate market has seen an impressive home appreciation growth rate of 14%, which is triple in comparison to the national average. Although home sales have been slowing down, data has pointed out that the mortgage rate has been increasing consistently.
For investors, there's a silver lining - the average home and mortgage prices are still significantly lower than the national average. This means Corpus Christi's real estate market has the potential to grow in the future.
3. Plano
Plano is one of the larger cities in Texas in terms of land area and is considered a somewhat colder market in terms of seller's and buyers' interest. As per the current market trends, Plano is considered a buyers' market. On average, the average median selling price of a home in Plano, TX is around $550K, which has shown a slight increase over the last year.
Factors to Consider When Evaluating Real Estate Markets in Texas
Economic Indicators and Job Market
1. GDP Growth
GDP is considered an indicator of the economy's strength and stability. A low GDP indicates that people are not willing to spend on high-ticket items, such as purchasing real estate. For real estate investors, it is important to understand that GDP can affect the overall health of the economy, therefore, directly influencing the real estate markets.
2. Unemployment Rates
Higher unemployment rates often indicate a slowdown in the economy of a city, state, or country. For investors, employment rates are a good indicator of whether a real estate market is poised for continued growth. As a rule of thumb, the higher the employment rates, the better the prospects of the overall economy.
Since real estate prices are influenced by the strength of the economy, higher employment rates can be indicative of potential growth opportunities for investors.