Boost Your Real Estate Business With These Lead Generation Tips
Are you looking for additional real estate lead generation ideas than simply cold calling and knocking on doors? Every real estate agent's livelihood depends on producing excellent leads, requiring constant effort. Read on as we provide you with some strong real estate lead generation tips to help you generate good leads for your career.
Powerful Lead Generation For Real Estate Agents
Are you ready to take your real estate lead generation strategy from good to great? We'll start with free lead generation tips, discuss online-only strategy, and finally present you with some unique, outside-the-box ideas to help you make a splash: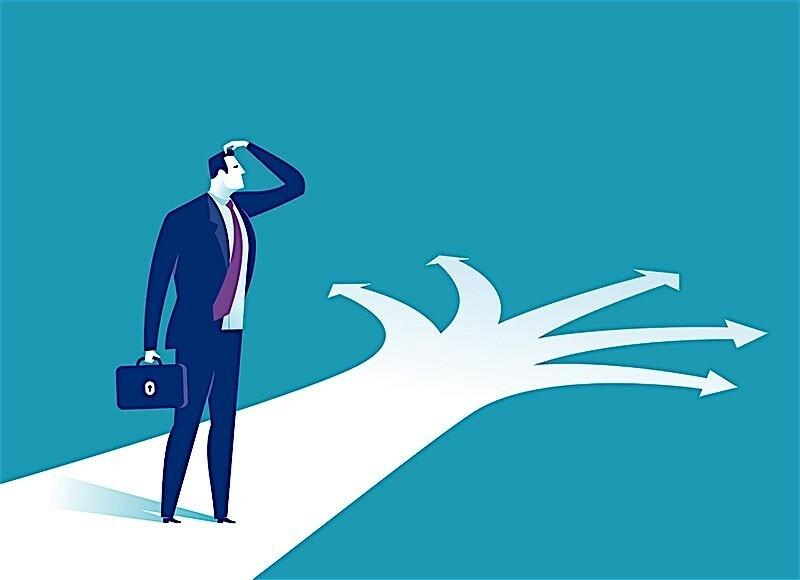 Free Real Estate Lead Generation Tips To Get You Started Today
Ask For Referrals
Don't be bashful; ask your consumers to suggest your services to their friends, family, and coworkers.
Start A Referral Program
Word-of-mouth is the finest form of real estate lead generation. Establishing a referral program can help to motivate current customers with incentives to promote your services while also generating new ones.
Share Testimonials
An endorsement from a client is one of the most beneficial things that can happen to a real estate agent. Testimonials continue to be an essential source of leads for new and old agents alike, and there's no reason they shouldn't work for you.
Cold Call Expired Listing Owners
Following up on expired listings is one of the most effective real estate lead generation strategies to grow your company. In addition, contacting homeowners who are trying to sell their houses or have previously failed at doing so is a great way to take advantage of distressed sellers.
Join A Homebuilder Association
Networking with like-minded people or organizations is one of the most effective ways to generate leads. For example, attending a homebuilder association could be a great way to meet your next client.
Garage Sales
By hosting and attending garage sales, you can get in front of your competitors and create a steady income stream. This technique will not only bring in interested customers, but it may also lead to new business opportunities.
Attend Networking Events
One of the most popular real estate lead-generating strategies is networking. While networking events may appear to waste time, they are still crucial for finding leads and partnerships. Read another article on our blog to learn more about networking for real estate professionals.
Contact Sale By Owner Listings
One of the primary signs of an opportunity in real estate is a Sale By Owner listing. But, especially if you're keeping tabs on which signs have been up for a while, a tired seller might jump at the chance to work with an agent who knows their salt.
Join A Local Landlord Association
Real estate investors may profit from a wide range of business contacts available to homeowners, handymen, and landlords. Joining a local landlord association might help real estate investors get off the ground sooner or later.
Optimize Your Website
The most important marketing instrument available to an investor is SEO (Search Engine Optimization). The odd part is that most people are unaware of the fundamental techniques for optimizing their website for search engine results, which will lead to a goldmine of leads.
World-Class Customer Service
Finally, the primary real estate lead generation concept is to provide outstanding customer service. This is truly the only method to develop long-term, loyal consumers, and it has the potential to open Pandora's box of investment opportunities.
Online Real Estate Lead Generation Tips And Strategies
Answer Questions Online
Surprisingly, there are several real estate-related inquiries on the internet. This provides you with a fantastic chance to enhance your reputation and attract future consumers. Show yourself as a resource and an asset, and you'll gain more clients than you can handle!
Launch An Email Campaign
In real estate, email has become a helpful tool for generating leads. An email campaign may be a powerful marketing instrument with the capacity to attract and capture consumers if adequately employed.
PPC Advertising
PPC (Pay-Per-Click) advertising is one of the most effective methods of lead generation for real estate via the Internet. PPC may produce an infinite number of genuine estate leads for a tiny group with a minimal budget.
Affiliate Marketing
Affiliate marketing is a form of advertising in which you get paid when people buy things based on your recommendations. Investors may benefit from affiliate marketing by having others promote their services and building trust and credibility in the process.
Create A Brand Website
A brand website is a must-have for every real estate agent eager to take their company to the next level. It is another way for you to establish yourself as a resource that people can count on, and let people know you're serious about your career.
Start A Blog
Content marketing is one of the most underutilized methods of lead generation for real estate agents. Starting a blog early will give agents and investors an advantage in their effort to get leads.
Create A Virtual Tour
Even though videos have grown in popularity in recent years, real estate investors have failed to exploit this marketing trend fully. However, a virtual tour of a property may significantly improve the selling process.
Real Estate Lead Generation Tips That Are Outside The Box
Bandit Signs
Although debates continue regarding the effectiveness of bandit signs, they remain an essential tool for real estate agent lead generation. These marketing signs, comparable to a billboard in terms of function, provide a lot of visibility and potential consumers.
Real Estate Auctions
Take charge of distressed sellers by generating leads through a real estate auction. In addition, real estate auctions provide the ideal way to connect consumers and vendors and offer networking benefits.
Make "DIY" Videos
Buyers are constantly searching for new ways to improve their homes. On the other hand, sellers are looking for innovative ways to sell their property more quickly. Making a DIY video is an excellent method to answer a question and do so in a manner that benefits you in the long run.
Partner With Local Handymen
Regarding real estate lead generation ideas, working with local handymen may be valuable for investors and brokers. These persons are frequently the first to respond when property owners want assistance in making repairs and improvements.
Throw A Party
The perfect method to gain attention is throwing a lavish party, right? This technique tries to network with like-minded people and attempts to persuade future customers and sellers to work with you.
Advertise In Local Newsletters
One of the more effective methods to generate local interest is through a neighborhood newsletter. While not as prestigious as The New York Times, this real estate lead generation technique produces good results.
Form A Partnership With An Attorney
As I'm sure everyone is aware, an attorney has special knowledge. Starting a business collaboration with a local attorney can leverage that insight into finding prospective transactions that may be on the horizon.
Sponsor A Local Program
In the hunt for leads, no technique is too small. As a new real estate agent, be prepared to use a variety of marketing tactics. Sponsoring a youth baseball team or something similar gets more eyes on your name and can give you more leads.
Follow Up On Old Leads
Old leads who might not have been ready to buy or sell in the past might be prepared now! A great real estate lead generation tip is to follow up as often as possible on older leads that may have fizzled out.
Real Estate Lead Generation - Conclusion
There are many ways to leverage lead generation for real estate. Are you reading this list because you want to become an agent but don't have your real estate license yet? Let RealEstateU help you earn your license quickly and easily online! We have real estate license courses in all 50 states.