How to Become a Real Estate Agent in California
This easy guide about how to become a realtor in California will you tell you all about the exact steps you need to get your real estate license in the state. You've done it! You're on your way to taking the first steps toward a rewarding and fulfilling career in real estate.
Why You Should Become An Agent In California
Getting your real estate license in California and becoming a real estate salesperson is about more than just earning a title.
As a licensed agent, you have the freedom to:
Decide and control your income
Control your schedule and workload
Be your own boss
Get satisfaction knowing you're helping people find their dream homes
Real estate agents have an appealing life because they get to control their time and their future.
One of the great things about having a real estate license is that anyone can do it, and it allows you to make money in a variety of ways.
Once you're licensed and sponsored by a broker, you can sell or rent single family homes throughout California. You can even sell and lease office buildings, factories, retail buildings, self storage facilities, and more. Being a real estate agent can also empower you when you're considering buying or selling your own home. Since you'll be entitled to a commission, you'll save money right off the bat. It's also great for those who want to invest in real estate, because you'll have access to an additional resource that other investors don't have access to.
Real estate agents in the state of California don't have to use their license full-time. A lot of times, agents only use their new title to help family and friends buy and sell. If it suits you better, you can even become a referral partner and earn a commission by referring clients to other agents.
Becoming a real estate agent in California appeals to so many because you don't have to have a college degree to become an agent. You don't have to have any prior experience, and you don't have to spend a lot of money. Real estate is a great career option that you can make quickly - and not be stuck with thousands of dollars in student loans.
With RealEstateU®, you can get your real estate license in California in as little as thirty days. So, how to become a licensed real estate agent in California?
How to Become a Real Estate Agent in California in 4 Steps: Overview
Getting your real estate license in California can be completed in just 4 easy steps.
In the next section, we will get more in depth requirements for California real estate license, so you have everything you need to get your real estate license. It's not as expensive or as difficult as you might think!
Step #1
First, you must complete 135 hours of approved education.
Before you can apply for the California State real estate salesperson exam, you must complete the required course education. It can be online or in-person, which are broken down into three, 45-hour courses.
The required and elective courses are:
Real Estate Principles – 45 hours (required)
Real Estate Practice – 45 hours (required)
One elective course – 45 hours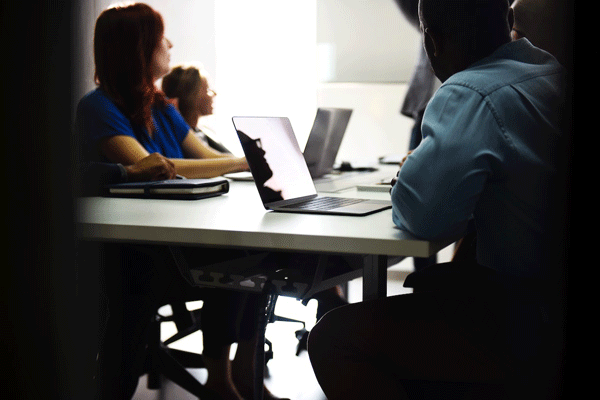 Each course includes a final exam. Once you complete each course and pass each final exam, you'll receive a Course Completion Certificate. You'll submit this certificate later as part of your Exam application.
Read on for Step #2, completing the Salesperson Examination Application or the Salesperson Exam/License Application.
Step #2
Second, you'll need to schedule your state exam and then complete it.
The California real estate license includes the requirement to apply for an exam date, time, and location for your State exam, and then apply for the exam itself.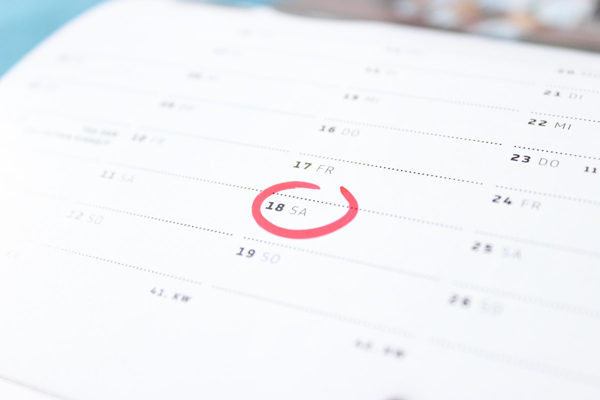 You will need to complete the Salesperson Examination Application or the Salesperson Exam/License Application. There is a $60 exam application fee, which is paid to the California Department of Real Estate.
Once your Exam Application is received and processed, you will receive an Examination Schedule Notice, which will include the location, date and time of your exam.
The applicant has up to 2 years to take the State exam from the date the Exam Application is filed.
Step #3
Take the State Exam
In order to get your real estate license in California, you must complete the California Real Estate Salesperson Exam
The exam consists of 150 multiple-choice questions, and you need to get 70% of those questions correct in order to pass.
You have 3 hours and 15 minutes in order to complete the exam.
If you take the exam in an electronic format, you will see your results immediately. If you take the exam in a written format, it may take up to 7 business days to see your results.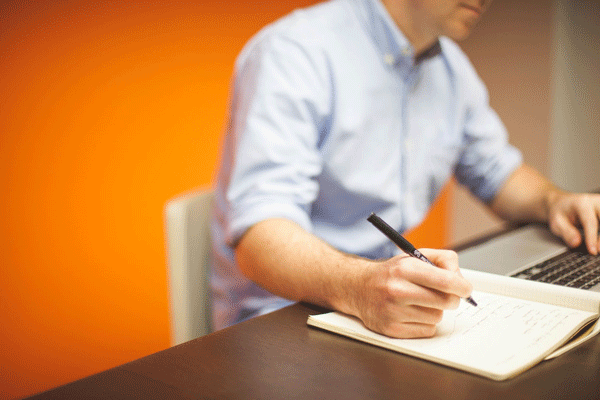 Step #4
Complete your application and get fingerprinted
If you did not previously submit the combined examination and license application, then you'll need to complete your Salesperson License Application. You'll also need to get fingerprinted.
You will automatically receive the Salesperson License Application after passing the State exam.
You should get your fingerprints done at a live scan fingerprint service provider. There is typically a $49 fee for this service.
Complete the application and mail back to the State (you have up to one year after passing the State exam to complete the application). There is a $245 application fee.
Once your application is received and approved, your salesperson license will be mailed to your sponsoring broker. If you do not have a sponsoring broker, your license will be mailed to you as a non-working status.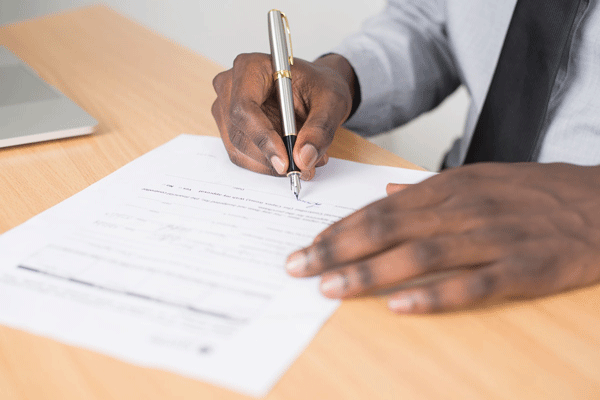 Our Key Tips For Passing the California Real Estate State Exam
Our main advice that RealEstateU recommends to all applicants who want to pass the state exam is to study the key terms. This will greatly increase your chances of passing the first time. Your course glossary will provide you a list of key terms you should be familiar with.
Though you don't have to have every term memorized, at least read through them and be familiar with at least the general definition of each term. You will be in much better shape and feel much more prepared if you study the glossary before attempting the State exam to become a real estate agent in California.
Use Your License in California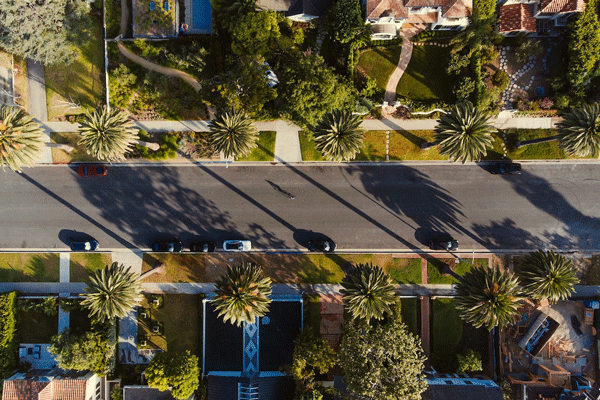 Residential Rentals
One easy way to get started in real estate in California is with rental properties. When you start with rentals, you can earn your first commission in as little as 30 days. Rentals are much less complicated and have much less paperwork than home sales, so they can be completed much quicker.
Residential Sales
Though residential sales require more work and much more time, the commissions are typically much greater. They are also a better way to grow your sphere of influence.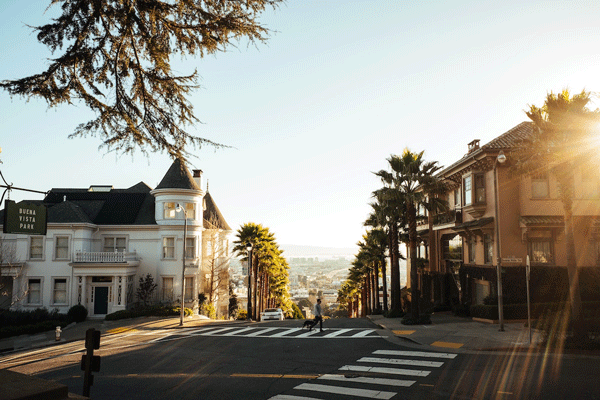 Commercial Sales
A commercial sale will include any residential property that has more than 4 units. They usually apartment buildings or multi-family properties. These sales take much more experience and knowledge, and are a little more complicated than other residential sales. The commissions commonly exceed $100,000 per deal.
Commercial Leases
Commercial leases are commonly office or retail space rentals. Just like commercial sales, the payout can be very high, but the experience and knowledge needed is also greater than home sales.
Commission Split In California
You should also be aware of how commissions are split between the broker and salesperson.
The standard sales commission in the state of California is 6%.
A lot of times, you will see the 6% commission split 50/50 between the buyer's broker and the seller's broker.
After that, you will then split the remaining commission with your sponsoring broker. This percentage depends on the agreement you have with your broker.
50/50 - Some brokerages offer a 50/50 split between the salesperson and the broker. Though it is common to start you off at a 40/60 split and then gradually increase the percentage after you close a certain number of deals.
70/30 - At the beginning of your time with certain brokerages, they might offer you 70/30 split to give you a nice incentive to work with them.
100% - Though highly uncommon, there are some brokers who give new agents 100% commissions. Though they don't take a percentage off each deal, they will likely require a monthly fee to work under their brokerage.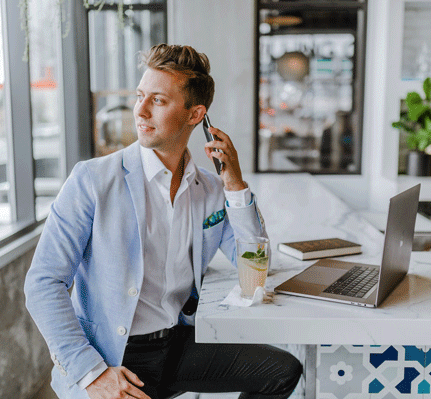 The key to finding any good brokerage to work with is to align yourself with one that has your same values and goals. You want the resources to succeed and someone you are inspired by who can mentor you along the way.
Going Forward
Ready for an easy and affordable way to get your California Real Estate Salesperson License?
You can check out the course for yourself and see if it works for you. If you don't like the course, we even have 30 day no hassle money-back guarantee.