How To Become A Real Estate Agent In Florida
Are you ready to get your real estate license in the state of Florida? Even if you're just thinking about changing your career path and getting your RE license, then hopefully our guide below will help you lay out the steps on how to become a real estate agent in Florida. The real estate industry is a rewarding career choice that allows you to be your own boss, set your own schedule, and make money on your terms.
Keep reading as we lay out the five steps you'll need to get your license.
Your Go-To Guide To Become A Real Estate Agent In Florida
The first thing we want to do before we get into the steps is to lay out a few more of the benefits that come with joining the real estate industry. Licensed agents have the freedom to control their workload, their schedule, and income. Whether you're an agent or a broker, you get the opportunity to become your own boss and help people find their dream home or help them with their real estate needs. More and more people are turning to real estate as a viable career because they have more control over their time and their money.
How to get your real estate license in Florida? Let's find out!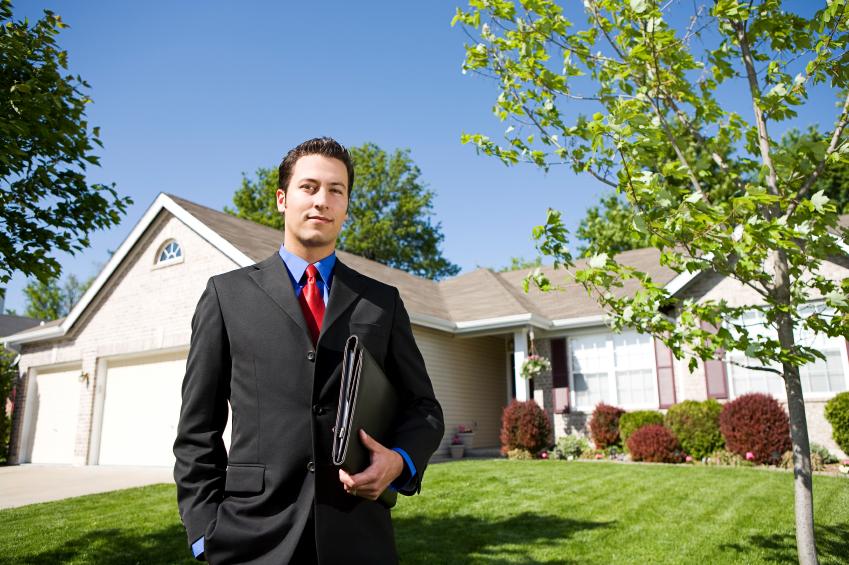 Once you acquire your Florida real estate license and become sponsored by a broker, you'll be able to rent and sell homes throughout the entire state. A lot of investors get their foot in the door by becoming agents first because it allows them access to resources they might otherwise not have access to.
Another great benefit and reason you might want to become an agent is that you don't have to have a college degree or have any prior experience. It is very affordable and you practically get started right away without the pressure of getting stuck with thousands of dollars in student loans. With RealEstateU, you can get your license in as little as thirty days.
5 Step Overview
When you're ready to sell or rent properties in the state of Florida and earn some commission in the process, the first thing you need to do is take the pre-licensing courses and get your real estate license. Here are the five steps:
Step #1
The first step is to complete the 63- hour Florida pre-license course, and pass the exam. Once you complete the course, there is a closed-book, non-proctored final exam, which you must pass in order to get credit for the course.
The final exam consists of 100 multiple choice questions and you must get a passing grade of at least 70%. The Florida Real Estate Commission will give you two attempts to pass this exam.
On our blog you can also find the best tips for passing real estate exam.
Step #2
Once you complete the 63-hour course, you'll then apply to take the state license with the Florida Division of Real Estate (DRE). Once this application is approved, you'll receive an Authorization Letter via email from Pearson VUE, the state testing center that will administer the exam.
This authorization letter will include your candidate identification number, which you will need to schedule your state exam. There are two ways to schedule; call Pearson VUE at (888)204-6289 or schedule your exam online at https://home.pearsonvue.com/fl/realestate.
It is recommended that you schedule your state exam at least five days before you want to take the exam, and well before the expiration date.
Step #3
Step 3 is to sit and take the state licensing exam within 2 years of completing the 63 hour pre-license course. Present a copy of your certificate of completion when you arrive at the Pearson VUE testing center.
The state licensing exam will consist of 100 multiple choice questions with a passing grade of at least 75%. You will have 3 ½ hours to complete the exam. There is a fee to complete the exam, which you will pay directly to Pearson VUE, totalling $36.75 per attempt. You will receive your exam results at the Pearson VUE testing center right after you complete the exam.
Step #4
The next step after taking the pre-licensing course, applying for the state exam, and passing the state exam is to get your fingerprints taken at an approved LiveScan Service Provider prior to applying for your license.
It's best to submit your fingerprints at least 5 days prior to submitting your license application. They will be used by the Florida DBPR to run a background check. Keep in mind that you'll need your social security number and the following ORI number: FL920010Z.
It costs anywhere from $50-$80 to get your fingerprints taken depending on which LiveScan location you use.
Step #5
The last step after passing the state licensing exam and completing your background check is to download and print your inactive Florida real estate sales associate license online through the DBPR website.
You will not be able to practice as a sales associate until you are issued an active license. To get an active license, you must be sponsored by a broker. The fee for applying for an active license using DBPR's online services is $83.75.
Florida Real Estate Application
Remember that in order to apply for your Florida Real Estate license, you must be at least 18 years of age with a high school diploma or equivalent.
If you're worried about passing the state exam, one piece of advice we give to applicants is to make sure that you study the key terms. During your course lessons, you'll be provided with a course glossary that will give you a better idea of what you should be familiar with. Don't feel like you need to have every term memorized, but make sure to be familiar with general definitions and read through them at least twice. Most people who report back to us say that they felt much more prepared when they went through the glossary and local real estate laws before attempting the final exam.
How To Get Real Estate License in Florida? Summary
When you're ready to start moving forward with your career, let RealEstateU help you get your Florida real estate salesperson license in just a few easy steps. Browse through our courses and read some of our countless testimonials and see if our program works for you.