Real Estate Exam Study Tips To Help You Pass The First Time
We know that the real estate licensing exam can be a little overwhelming. Failing the exam can be costly, and it's in your best interest to pass your exam the first time. That's why we compiled a list of real estate exam study tips to help tip the scales in your favor and increase your odds of success on your exam day.
You can do several things to help ensure your success on the real estate exam so that you can be confident on exam day. Read on for a few real estate exam tips to help you ace your exam and start your career.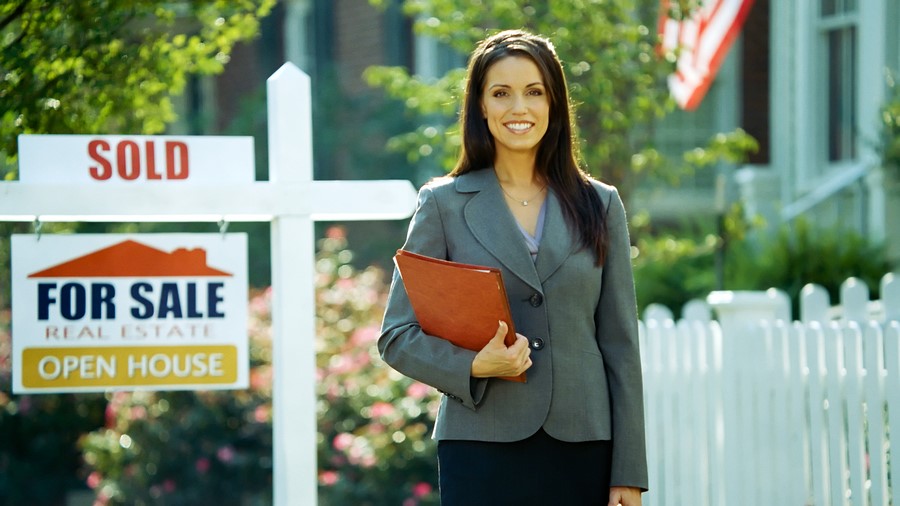 15 Real Estate Exam Study Tips You Need
If you want to set yourself up for success, you should take studying seriously, especially if your time is limited. Are you studying in the most impactful way? Here are some of our favorite tips to pass real estate exam that will help you during your prep so that you can pass with ease.
Use Real Estate Practice Exams
When it comes to real estate, the old adage "practice makes perfect" is still rings true! Though this tip might seem a bit obvious, it's definitely the best way to prepare yourself for the exam.
Practice exams are the closest you can get to the real thing, and it's essential to treat them like the real deal. Turn off distractions, time yourself, and try to remain focused. It also might not be a bad idea to mark which questions you got wrong so you can review afterward and study the right answer and other questions that might be related. At RealEstateU, we have exam prep guides to help you practice and give you a cliff note version of the course chapters so that you can study to your full potential.
Use a Real Estate Exam Prep Course
When you use a real estate exam prep course like the ones we offer at RealEstateU, you get access to practice exams, get advice from pros, and a guide you can come back to and review at your own pace. Each of our courses is comprehensive and filled with videos and information covering everything you need to know about the real estate exam.
The great thing about self-paced courses is that they are refined and will give you materials that will actually help you pass the course. Though some pre-licensing courses are full of information you might not need, ours will help you with your exam and your future real estate career.
Try Using A Distraction Blocker
If you find yourself going to study and then continually getting distracted, it might be a good idea to use a distraction blocker. Some sites only help us waste time and pulls focus away from our work. Several sites like FocusMe will help you block out the websites of your choice for a period of time so that you can stay diligent and study hard.
Some sites will even allow you to set a weekly recurring block if you struggle. A blocker will disable your ability to check social media or even play certain games during the time you know you should be working or reviewing your materials.
Ask a Real Estate Agent or Broker for Help
Every state has different real estate rules and regulations, and it might not be a bad idea to partner up with a local real estate agent or broker for advice. Asking for help could help you build connections and give you an insider's edge to real estate exam study tips. They might even have books or study guides that worked for them!
Don't be afraid to ask for help or advice when you need it.
Build Your Own Real Estate Cheat Sheet
Everyone is different, which means so are their study habits. Maybe you're great a vocab but not so great at math. We suggest creating a study cheat sheet that helps highlight your weaknesses so that you can study better and pass the first time.
Review the things you're bad at and create a study guide for yourself that you can bring everywhere so you can review no matter where you are. Whether it's the laundromat or the waiting room, there's always a few minutes of idling that you can pull your guide out and study!
Tips For Real Estate Exam Day
When it comes to the actual day of the exam, here are a few small pieces of advice to make sure it goes well for you!
Start by only answering straightforward questions
The first thing you should do is go through the entire exam and answer the questions you find the easiest. Answering the easy ones first will give you a sense of progress and keep you motivated to go back to the ones you skipped.
Along with answering the easy questions, it's also important to note that you don't choose any answers you haven't heard of before. It's improbable that something you've never seen or heard of will be the right answer, especially if you've been studying the material.
Work backward to get the right answer
One way to help you get more answers right is to work backward. Eliminate the obviously wrong answers and then go from there. This process might help you eliminate at least one or two options and help raise your odds of getting the right answer from 25% to 50-75%, and that's a considerable improvement.
Skip the ones you don't know
Like answering the easy ones first, one of our real estate exam study tips is to skip the ones you don't know and come back to them later. The answer might come back to you along the way, and sometimes the right answer can be revealed in a later question.
Don't change answers after you've answered them
As a general rule, we suggest not changing the answer once you've answered it. Even if you're unsure, statistically, people are more likely to change an answer from correct to incorrect. Your first choice is typically the right one.
Don't be afraid to select the same answer letter several times in a row
One mistake that many test-takers make is getting spooked when the answer is the same letter multiple times in a row. Even if you answered "B" four times in a row, you shouldn't assume it won't be B again on the next one. It does happen with multiple-choice tests! Go with your gut, and as we said above, don't change your answer!
Have you already passed your exam? Click and read how to get your first real estate client!
Tips For Passing Real Estate Exam: Conclusions
Now that you have some real estate exam study tips, it's time to sign up and get started! At RealEstate U, we have real estate exam courses for 16 different states, and each of them is designed with you in mind. Take the course at your own pace, on your tablet or computer. We give you tips along the way, and for most states, we even offer exam prep "cliff notes" to help you study in a way that works for you!
When you're ready for an affordable and easy way to get your real estate license, we've got you covered. Plus, with our 30-day money-back guarantee, you can rest easy knowing you're getting a course that will help you get your license on your own time. Get started on a new career in real estate today!