How To Become An Agent In Alabama
Are you thinking of taking the leap and getting your Alabama real estate license? Choosing to get your license online is a great decision, as it allows you to take the courses on your own schedule and at your own pace. Regardless of whether you are looking for a new career or are simply tired of your dead-end job, there's a place for everyone in the real estate industry.
Below we've outlined a guide for all the necessary steps on how to become a real estate agent in Alabama. Of course, we're biased, but we think that the real estate industry is rewarding and offers unique challenges that many people find exciting. If you're the type of person who would thrive on the opportunity to set your schedule, become your own boss, and make money on your own terms, then real estate might be the career for you.
How to get a real estate license in Alabama? Let's get started!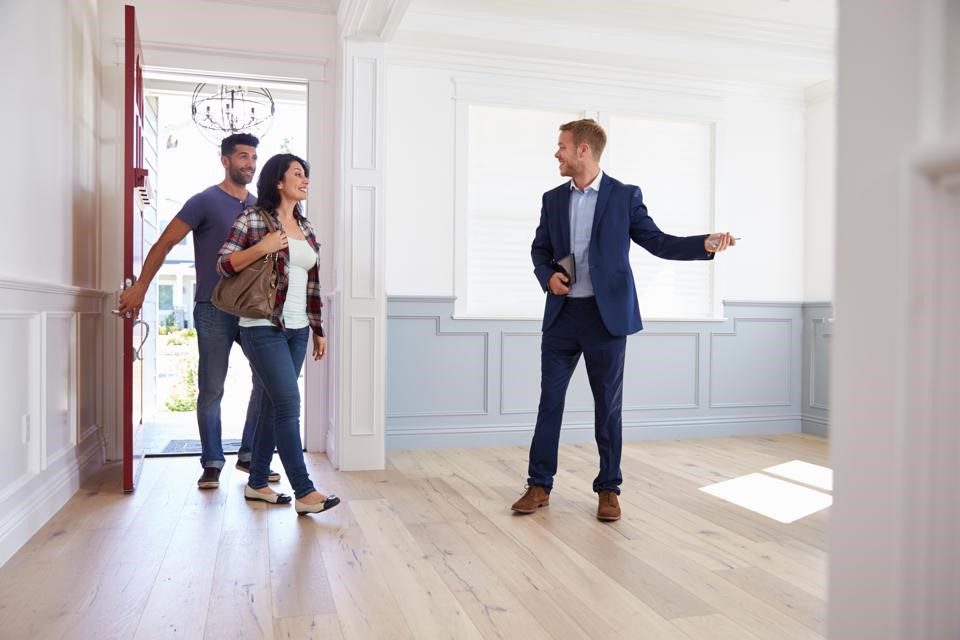 How To Get Your Real Estate License In Alabama in 7 Easy Steps
Taking courses online is versatile and accessible because it gives you the time you need to complete coursework and plan for your exam rather than getting hung up on having to get to class on time. Here are the seven steps you need for how to become a real estate agent in Alabama:
Step 1: Complete the 60-Hour Alabama Pre-license Education Course
The first step on how to become a real estate agent in Alabama is to complete the 60-hour Alabama pre-licensing course. Anyone looking to get their license must take this course before taking the state exam.
You don't have to take our course online; you can take it in person, but many people choose to take it online so that they can take it at their own pace.
The 60-hour course will cover national and state topics pertinent to real estate and cover topics like property ownership, financing, principles of agency, Alabama laws and regulations, and requirements, and more.
You are required to take this salesperson pre-license course within one year from the date you start taking it before taking and passing the final exam. In addition, the state of Alabama requires that you earn a minimum course grade of 70% to pass.
Step 2: Apply for the State Exam
As soon as you successfully pass the 60-hour course with at least a 70%, you will then be able to submit the course credit to the AREC (Alabama Real Estate Commission). However, before you schedule your course, you must wait for your exam eligibility to be submitted.
When you receive your confirmation of exam eligibility and your ID number, you'll get a confirmation notice from the state's exam administrator PSI informing you that you are now allowed to schedule your test.
The state requires that you schedule and pass the state exam within six months of completing the pre-licensing course. It's easy to schedule your exam. Simply go to https://schedule.psiexams.com or calling PSI at 888-818-5824 between the hours from 7 am-9 pm Monday-Thursday, 7 am-7 pm on Friday, and 8:30 am-5 pm on Saturday.
You'll also have the third option to mail in a registration form and include a cashier's check or money order. This option takes two weeks for your application to be processed, and then you can call PSI to schedule your final exam. The exam costs $77, which you can also pay for over the phone or online with a credit or debit card.
Keep in mind that you need two forms of signature identification for the exam. This includes a government-issued form of identification that includes your photo, like a state driver's license, military ID, or a passport. The second form of ID must have your printed name and signature, like a Social Security card, debit or credit card, or another form of primary ID.
Step 3: Take and Pass the State Exam
The next step for how to become a real estate agent in Alabama is to take and pass the state exam. The Alabama state exam has national and state portions, but the questions are mixed together. You'll have 3.5 hours to take the state exam.
The state portion has 40 multiple-choice questions, and the national part has 100 multiple-choice questions based on 11 topics. In the Alabama Real Estate Candidate Handbook, you can see a specific breakdown of the number of questions asked in each topic area.
As soon as you fish the exam, the testing supervisor will give you your score. Alabama's state exam reports a scaled score, and you'll need a scaled score of at least 70. Once you pass the exam, you will receive instruction for applying for an Alabama Temporary Real Estate License. If you don't pass, your score report will have diagnostic scoring information and tell you how you can reapply.
Click and read our tips for passing real estate exam!
Step 4: Apply for a Temporary Alabama Real Estate License
After you pass your state exam, you have 90 days to apply for the Temporary Salesperson's license, which starts the day you pass the exam. Here's what you need to complete the application:
Proof of age
Proof of high school education or its equivalent
Proof of state residency
Submit fingerprints for federal and state criminal background check (see details in next step)
Alabama's non-residents must submit Consent to Jurisdiction Form
The temporary real estate salesperson license totals $210. It includes a $150 license fee, a $30 research and recovery fee, and a $30 recovery fund fee.
Step 5: Submit Fingerprints for a Background Check
To become a real estate agent in Alabama, all prospecting applicants must submit fingerprints for a federal and state background check. Make sure you coordinate your application submission with your fingerprint submission, as the Commission will only have access to the background check information for 30 days. Therefore, the Commission strongly recommends applicants submit their application the same day they submit their fingerprints.
You can find complete instructions for fingerprint scanning and processing at www.aps.gemalto.com. The fingerprinting fee is $48.25, and you can pay online during registration. You can also pay onsite at the time of fingerprinting with a money order or cashier's check.
Step 6: Take a 30-hour Post-Licensing Course
As soon as the Alabama Real Estate Commission receives your application and your background check results, you will be issued a temporary license that expires in one year. To receive a permanent active license, you must complete an additional 30 hours of post-licensing education. This education focuses on the operations involved in a real estate practice. We should note that your active temporary license is only good for six months before it will be classified as inactive.
Step 7: Apply for Permanent License
Once your post-licensing hours are completed, you can submit your Application for Real Estate Salesperson's Original License by printing one from the commission website and sending it in or by logging into Online Services. The Salesperson License fee is $85 for a single year for $170 for two years, plus $10 for licensure certification. Your license will be issued to your supervising broker.
That's it! You are now legally able to practice real estate in the state of Alabama.
How To Get A Real Estate License In Alabama With RealEstateU
Hopefully, now that you've read the seven steps to getting your real estate license in Alabama, you won't be stressed about passing the state exam. Our courses at RealEstateU are specifically designed to help you pass the course the first time you take it. We provide you with key terms, a course glossary, and we have an Alabama Real Estate Exam Prep course too! You don't have to memorize every single keyword, but we think it's a good idea to read through the glossary and review local Alabama laws before the final exam.
When you're ready to take control of your career and, ultimately, your life, RealEstateU can help you earn your license in Alabama in just a few easy steps. First, browse through some of our courses and check out some testimonials from people who have gone through it. We provide a no-hassle, 30-day money-back guarantee to ensure that our system works for you. Ready to get started? Click and read about Alabama Real Estate License Course!