How To Get Started With Real Estate Investing The Right Way
Buying and selling real estate is a popular and smart way to invest your money - and if you do it right, you can make a great profit! Real estate will always be valuable because people will always need a place to live and work. Though real estate investing can be a big commitment that requires both time and money, it can be an amazing opportunity to set yourself for financial security. When you're ready to get started with real estate investing, we have some ideas to help you understand what you're getting into before you dive in.
Read on for 4 simple ways to start.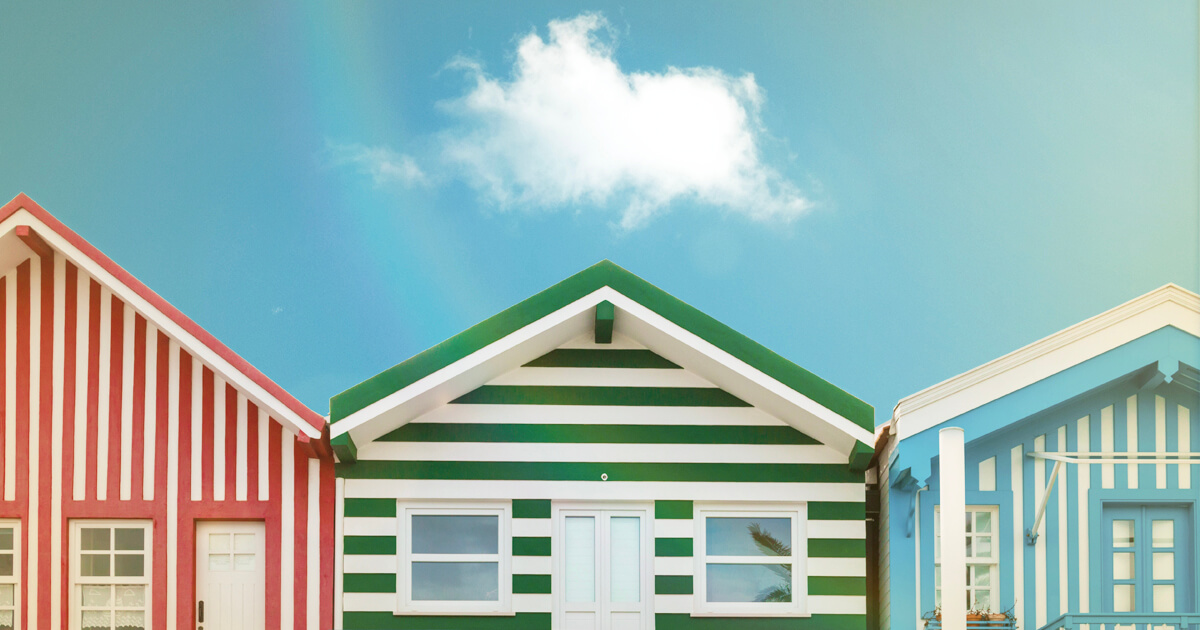 4 Easy Ways To Get Started With Real Estate Investing
Here are just a few easy ways to dip your toe into the real estate investing world.
Get Your Real Estate License With RealEstateU
When you're ready to get started, the first thing we suggest is getting your real estate license. At real estate, we offer easy and affordable online courses so that you can become a real estate agent or broker on your own time.
Though you don't necessarily need your license to invest, knowing the ins and outs of the industry and having the resources only available to agents can give you the leg up you need for a successful investing career. Getting your license is a time commitment, but it doesn't have to cost a fortune. Start by browsing our pricing options and see everything you'll learn with our courses.
Take Our Online Courses
If you're not quite ready to get your real estate license, but you still want to get started with real estate investing, we have several courses you should check out.
The courses cover a range of commercial investing techniques including:
Each course is designed to give you the information you need to make smart investing decisions, as well as practical steps so that you have the confidence to go after what you want. The best way to start is to first do some research and educate yourself about the current market.
Consider Rental Properties First
Definitely one of the most common ways to earn money through real estate is by collecting rent. You know the drill, you own a property, and tenants pay you to borrow that property.
We think that owning rental properties is an amazing way to bring in additional revenue into your accounts, and could even supplement your entire lifestyle. Plus, if you have a successful property and decide to sell, you can give yourself a nice profit that you can turn into even more investments. The amount you earn greatly depends on the type of property you buy and how you manage it. You have to buy in a good location that has potential for growth.
A good rule of thumb is to buy a property where you know that you can earn at least 1% of the purchase price through monthly rent. If you want your rental to be considered a good investment, you'll need to rent it out for more than the monthly mortgage payment PLUS any necessary repairs that come with owning property.
Fix and Flip Properties
You've seen HGTV. Fix and flip properties involve investing in an underpriced home that needs a little TLC and renovating it as cheaply as possible so that you can eventually sell it for a nice profit. Though flippers on TV make it look easy, it can be a risky process. You never really know how much damage is in a home until you strip it, and repairs can add up faster than you think.
Our suggestion is to partner with someone who has experience in this type of real estate investing. Find a contractor who is good at estimating expenses and can set realistic expectations for the property you want to buy. Another thing to consider is that the longer it takes to fix up the house or building, the less money you make - don't forget you still have to pay the mortgage, even if no income is coming in.
Get Started With RealEstateU
Are you ready to get started with real estate investing? Let us help you get your real estate license easily and affordably. Choose your location and read through all the steps, and reach out to us if you have any questions. We have dozens of articles to help you navigate through the real estate investing market and show you the ropes.Like all investment decisions, you should only jump in when they serve you best. We suggest thinking about how much time you have for investing, how much you're willing to invest, and whether or not you're ready for the responsibilities - and the rewards! Reach out to us today and see if a career in real estate is the right choice for you.