How To Get Your Real Estate License In Arizona
Have you recently considered starting a new career? Have you ever wondered how to get your real estate license in your state? Becoming a real estate agent is both an exciting and challenging journey. Being a real estate agent is perfect for anyone who enjoys working with people and learning about the current housing market. Real estate agents have many opportunities to build their own businesses, be their own boss, and set their own goals. Real estate is always a client-first business that keeps you on your toes. Keep reading below as we guide you through the seven steps on how to become a real estate agent in Arizona.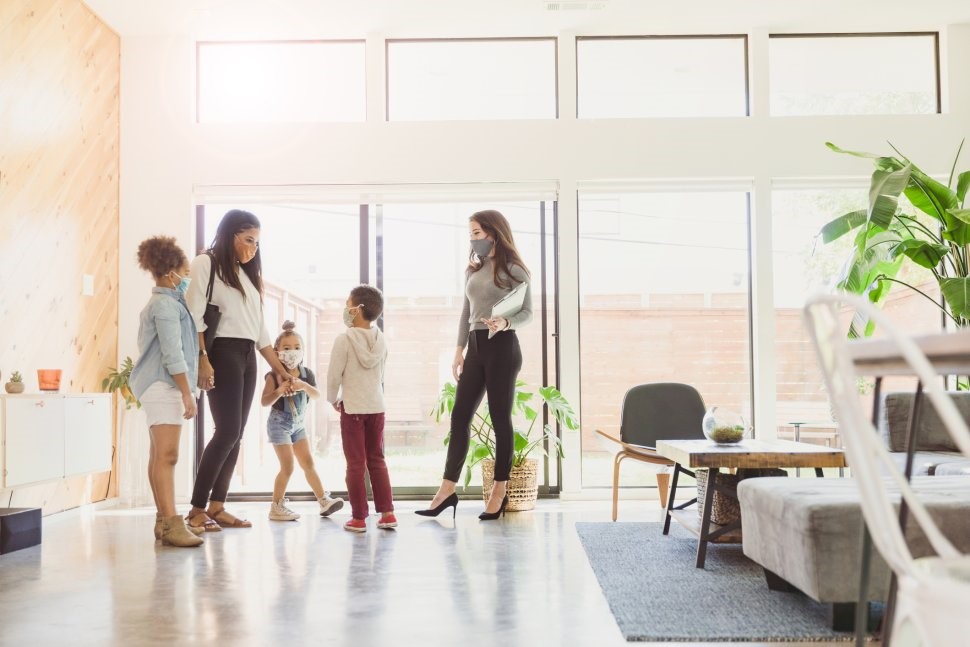 7 Steps For How To Get Your Real Estate License In Arizona
Are you ready to dive in and learn more about Arizona's process of getting your real estate license? Read on for the seven steps for how to get your real estate license in Arizona.
Step 1: Complete The Salesperson Pre-license Course, Which Is A Full 90-hour Course
To get your real estate license, there are different requirements in each state. In Arizona, the first thing you must do is study and complete this pre-license course. RealEstateU can work with you and your individual schedule to help you complete this course. It is available in person for anyone that can do that, and the system is also available online. There are permitted course providers that must approve and administer the course. The Arizona Real Estate Commission has approved the certificate for ten years after you complete the final exam.
Step 2: Submit an Exam Application For Real Estate and Schedule Your State Exam
In Arizona, you must also take a state exam for your real estate license. After you have completed your 90-hour pre-licensure course, you may apply to take the state exam. Unfortunately, with the state exam, it must be done in person. The state of Arizona has partnered with PearsonVUE to give the exam. Schedule an appointment time with PearsonVUE to take your exam in these cities: Yuma, Tucson, Phoenix, and Flagstaff.
You must reserve your exam time at least one day in advance. If you have any questions or would rather schedule your exam on the phone, please call (888) 405-5776. If you go online, you should visit www.pearsonvue.com/az/realestate to create an account and schedule your exam. You need to supply some things to take your exam and/or set up your account with PearsonVUE. There is a $75 fee to take your exam, and you must supply your payment method, social security number, full legal name, and pre-licensure school name and approval number.
Step 3: Pass the State Licensing Exam
On varying days throughout each week, the exam will be held at exam sites located in Yuma, Tucson, Flagstaff, Phoenix, and Chandler. The Arizona state licensing exam has 180 questions, in addition to the 15 pretest questions. There is a time limit of five hours that each individual will have to complete the 195 questions. If you pass your exam, you will be given instructions on applying for your real estate license. To receive a passing grade, you must answer 135 questions correctly out of 180. When you finish your exam, you will promptly get your results and be able to apply for your real estate license following the exam.
Step 4: Get Your Fingerprints Taken
One thing you must do after you pass your state results is getting your fingerprints taken at a secure site. You must go to a Fingerprint Clearance Card (FCC) for correct approval before applying for your real estate license. You may begin the FCC process anytime after your state exam. However, it can take up to 8-10 weeks for the entire process, so we would recommend you applying at FCC immediately following your state exam.
In Arizona, FCC is partnered with the department of public safety. You will need to pay a $69 non-refundable fee to get your fingerprints taken. Be aware that they only accept business checks, money orders, or cashier's checks.
Step 5: Attend and Pass a 6-hour Contract Writing Class
You're almost there! In step 5 of 7 for getting your real estate license in Arizona, you must pass a six-hour writing class. This class is required and covers essential topics in Legal Issues and Contract Law. You have the option of taking this class online or in person, but there must be an approved course provider to administer the course. If you pass, you will receive a certificate, and you may move on to the last two steps of this process!
Step 6: Apply for Your Arizona Real Estate Salespersons License
When you have finished the state exam and the writing class, you will receive more instructions on your Arizona real estate license applications from PearsonVUE. If you do not apply for your license within one calendar year of your state exam, you must retake the exam. You must be prepared to fill out many forms and submit information such as the Disciplinary Actions Disclosure Form, your Fingerprint Clearance Results, proof of US citizenship, your license application, your writing class certificate, and your state exam results.
Please be aware that a license will not be issued to any person convicted of a felony, anyone who is on probation, paroled, or incarcerated. Check out the ADRE requirements if you have any questions about issued licenses. Once documents are all turned in and you pay a one-time $60 non-refundable fee, your application is complete and will be approved!
Step 7: Find an Arizona Real Estate Broker and Activate Your License
You've made it to the last step! Your license must be activated, and to do that, you must be associated with a licensed Arizona real estate broker. The broker who hires you will be responsible for approving your hire and accessing the online ADRE system. You will be responsible for initiating your activation of the license. Work alongside your broker and ask the Arizona Real Estate Commission questions if you have any additional concerns. After this, the AREC will approve your application and activate your license. You will then be able to practice in Arizona!
Congratulations on your journey to becoming an Arizona real estate agent! Remember to follow these seven steps in order, and you will have your license in no time!
Complete the salesperson pre-license course
Submit an exam application for real estate and schedule your state exam
Pass the state licensing exam
Get your fingerprints taken, pass writing class
Apply for your Arizona real estate salespersons license
And finally, find an Arizona real estate broker and activate your license!
Prepare for your future job better and read how to get your first real estate client!
How To Get Real Estate License in Arizona: Final Thoughts
Are you looking for an easy and efficient way to obtain your real estate license in Arizona? Well, look no further! RealEstateU is here to help. RealEstateU is based out of Florida but offers real estate licensing in every state through online courses. There are courses for everyone as well as options to continue gaining knowledge in the real estate world.
To qualify as an Arizona real estate salesperson, you must be at least 18 years of age, complete a 90-hour approved course of study, receive a state Fingerprint Clearance Card, pass a licensure exam, take a contract writing course, and be hired by an AZ licensed broker.
Click and read more about Arizona Real Estate License Course.