How To Get Your Real Estate License In California
Real estate is a seductive career choice for many for several reasons. Choosing to get your real estate license is exciting and challenging. If you want to be your own boss, help people find the properties of their dreams, and face new challenges and situations daily, then real estate might be for you. People love this industry because you have many opportunities to build your own business and set your own income and schedule. Here we discuss how to get a real estate license in California in just a few easy steps.
Ready to get started and potentially change your life? Let's go!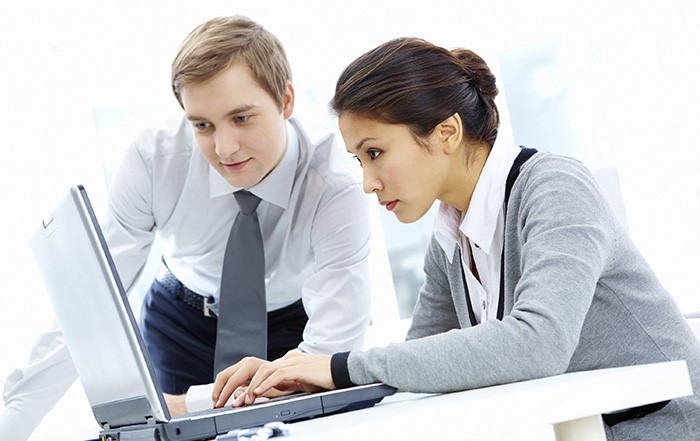 6 Steps For How To Get Your Real Estate License In California
If you've been chomping at the bit to learn more about how to get your real estate license in California, you've come to the right place!
At RealEstateU, you can get your California real estate license in six steps:
Before we get started, there are a couple of general requirements we should mention. First, you must be at least 18 years of age, but in the state of California, a high school diploma or GED is not required to apply for your license. Additionally, both California residents and non-residents can get their licenses in this state. Learn more here.
Additionally, California requires that all applicants disclose any criminal violations or disciplinary action when applying for a license.
Read on for the six steps for how to get a real estate license in California.
Step 1
To apply for the California real estate license, the first thing you must do is complete all 135 hours of approved education, broken up into three 45-hour courses.
Here is a list of the required courses and elective courses:
Real Estate Principles – 45 hours (required)
Real Estate Practice – 45 hours (required)
One elective course – 45 hours
There is a final exam after each course. Once you pass the final exam on all three courses, you will receive a Course Completion Certificate, which you will submit later as part of your State Exam application.
Step 2
The California real estate license exam cannot be taken unless you apply for an exam date, time, and location from the state.
You will need to complete the Salesperson Examination Application or the Salesperson Exam/License Application. There is a $60 exam application fee, which is paid to the DRE.
Once you apply for the exam and your Exam Application is processed, the DRE will send you an Examination Schedule Notice which will include the location, date, and time of your exam.
You have two years to take the State exam from the date the Exam Application is filed.
Step 3
The state of California requires that you must pass the state exam to apply for your real estate license.
The exam is 150 multiple-choice questions, and you must get at least 70% of those correct. You'll have three hours to take the exam. If you take the final exam electronically, you'll be able to access your results immediately. Those who take the exam in a written format will see their results in the mail up to seven days after the exam.
Steps 4 - 6
If you did not previously submit the combined examination/license application, the next step is to complete your Salesperson License Application and get your fingerprints taken. You will receive a Salesperson License Application as soon as you've passed the State exam.
Then you'll be required to get fingerprinted at a live scan fingerprint service provider. This fee is typically $49, which must be paid directly to the service provider.
Mail your completed application back to the State within one year of passing the State exam. The application fee is $245 and is paid to the DRE.
Once your application is received and approved, your salesperson license will be mailed to your sponsoring broker. If you do not have a sponsoring broker, your license will be sent to you as a non-working status.
How To Become A Real Estate Agent In California: Final Thoughts
RealEstateU is here to help when you want a fast, efficient, and affordable way to earn your California real estate salesperson license. REU offers real estate licensing courses online for almost every state so that you can earn your license on your own time.
The RealEstateU Online California Real Estate Salesperson Course Bundle Includes:
Three 45-hour online audio courses, which satisfies the state requirements of 135-hour education requirement. This includes Real Estate Principles, Real Estate Practice, and Legal Aspects of Real Estate.
A downloadable PDF workbook with infographics you can save, a supporting documents booklet, and a course glossary.
The structure of our real estate courses starts with an orientation chapter that gives you an introduction to what's coming. Then you get 15 chapters with a series of audio lectures for each. At the end of each chapter is a 30-second multiple-choice quiz. To pass the quizzes, you must answer at least 70% of the questions correctly. Finally, at the end of each course is a course final exam.
Ready to get started? Click here: Real Estate License in California.