How To Get Your Real Estate License In Delaware
Have you always wanted to be a real estate agent? You've made a terrific choice. In this post, we'll explore why people enjoy the real estate business and then go through four phases for obtaining your license in Delaware!
Delaware's licensed real estate agents have it all. They can set their own hours, work whenever and with whom they choose; there is no 9-to-5 office existence for them! Instead, real estate brokers in Delaware go out on their own as entrepreneurs, assisting clients in locating the right home - whether it be residential or commercial real property.
They have the pleasure of facing new challenges daily as they develop personally AND professionally through various revenue sources (such as referring to other licensed professionals).
Knowledge and experience are the greatest methods to achieve success in life, and you'll need them to get new clients after you complete your exam.
Getting your real estate license in Delaware not only opens up a lot of doors for you, but it also gives someone with these abilities more credibility when selling jobs at work - which could make all the difference in your professional growth. Keep reading and find out how to get your real estate license in Delaware.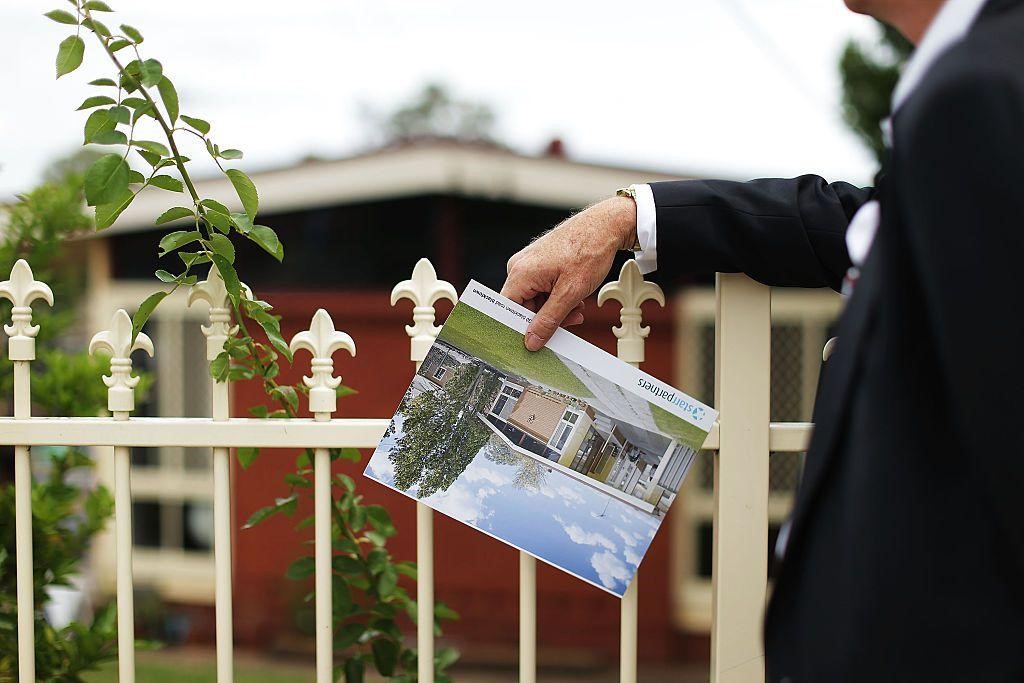 How To Get Your Real Estate License In Delaware In 4 Easy Steps
Legally, you cannot buy or sell real estate in Delaware until you complete these steps:
Read on as we describe these steps in more detail.
Step 1: Take The 99-Hour Salesperson Pre-License Course
New salespeople must complete a 99-hour salesperson pre-licensing course in Delaware to acquire the necessary background for doing real estate business in the state. A state-approved education institution must teach the course.
The salesperson education course will cover such fundamentals as real estate definitions, property valuations, contracts, and financing. It will also explain Delaware's real estate laws and regulations and even cover commission rates.
The topic and hour breakdowns are as follows:
Real Estate Orientation (3 hours)
Real Estate Sales (36 hours)
Real Estate Law (33 hours)
Real Estate Mathematics (24 hours)
Review for Sales, Law, Mathematics (3 hours)
Total minimum: 99 hours
After each central subject area (real estate sales, law, and mathematics), you'll take a test. Each exam must be passed with a grade of 70 percent or higher. Each exam may only be attempted once.
Step 2: Schedule The State Exam
PearsonVUE administers the state licensing exam for Delaware. The easiest way to schedule an exam appointment is online at www.pearsonvue.com/de/realestate.
New users will need to create a new account. All tests must be arranged at least 24 hours ahead of time. Call (800) 274-2604 for alternative scheduling. To enroll, provide your certificate of pre-licensing education, contact information, and your exam date.
The exam fee is $85 paid to PearsonVUE at the time of registration. Credit cards, debit cards, vouchers, or electronic checks are all acceptable forms of payment. All examination fees are non-refundable and non-transferable. Any modifications must be made 48 hours before the test date. Refer to the Candidate Information Bulletin or search online for the closest test centers.
Step 3: Pass The State Licensing Exam
Bring two forms of valid signature identification to the test center on exam day. The government must issue your primary ID and contain your picture. All IDs must be in English. A good example is a state driver's license, US passport, or military ID card.
Your Delaware salesperson licensing exam has:
An 80-question national section.
A 40-question state section.
Around 5-10 experimental questions per section that do not impact your score.
A time limit of 4 hours to complete the exam.
PearsonVUE provides topic outlines that precisely outline what you'll encounter on each portion of the exam.
You will receive a score report right after you finish your examination. Those who pass will be given information on applying for a license. Those who fail will see diagnostic data and directions on how to retake the test. You have up to three attempts in one year to pass both exam sections.
PearsonVUE assigns a scaled score from 0 to 100 to determine whether you've passed the exam. The scaled score takes into account differences in degree of difficulty across various forms of the test. A passing scaled score is 70 or higher.
Step 4: Apply For Your Delaware Salesperson License
Delaware's Department of Professional Licensing only accepts electronic applications. Therefore, you must first create a DELPROS account before you can apply. To begin an account for new users, go to the website and click the "register" button. Existing users may log in using the right-hand side login box.
The DELPROS system will store your incomplete application for six months. After that, you'll have to start the application process from scratch. The online system lets you determine the status of your application using the "View Application Status" option.
For your online application, you'll need to upload:
A Statement of Broker of Record signed by the broker of record for the office you will work under.
Any legal documents showing a name change if any other records show a different name from your application.
The pre-license course completion certificate
The original exam score report from PearsonVUE.
The initial application fee for a salesperson is $131, which you may pay online using a credit or debit card. Congratulations! After your application is accepted, you're qualified to work as a real estate agent in Delaware.
On our blog, you can also read how much money does the average real estate agent make.
How To Become A Real Estate Agent In Delaware With RealEstateU Help
You can now begin this exciting new phase of your life by following the instructions in our online course. Let us help you pass your exam on the first try! RealEstateU offers online professional licensing courses that are easy and affordable.
Find Delaware Real Estate License Requirements and whether or not real estate is the right career for you!
Plus, if you're not sure, all of our courses come with a 30-day, no-questions-asked money-back guarantee.