Is Real Estate A Good Career In Florida
Introduction
Is real estate a good career in Florida? While the answer is yes, it is best backed up with statistics, especially about employment and wages in the state. When compared to real estate agents and brokers in the USA, Florida has among the highest hourly mean wages, annual mean wages, and employment levels.
Data from May 2019 from the U.S. Bureau of Labor Statistics puts Florida on top among states with the highest employment level in the United States for real estate agents. It has 19,240 employed real estate agents earning a mean wage annually of $62,790.
For real estate brokers, Florida has the third-highest level of employment. They account for 3,160 in the state earning a mean annual wage of $59,550. All this points to the real estate industry being one of the best careers in Florida to be in.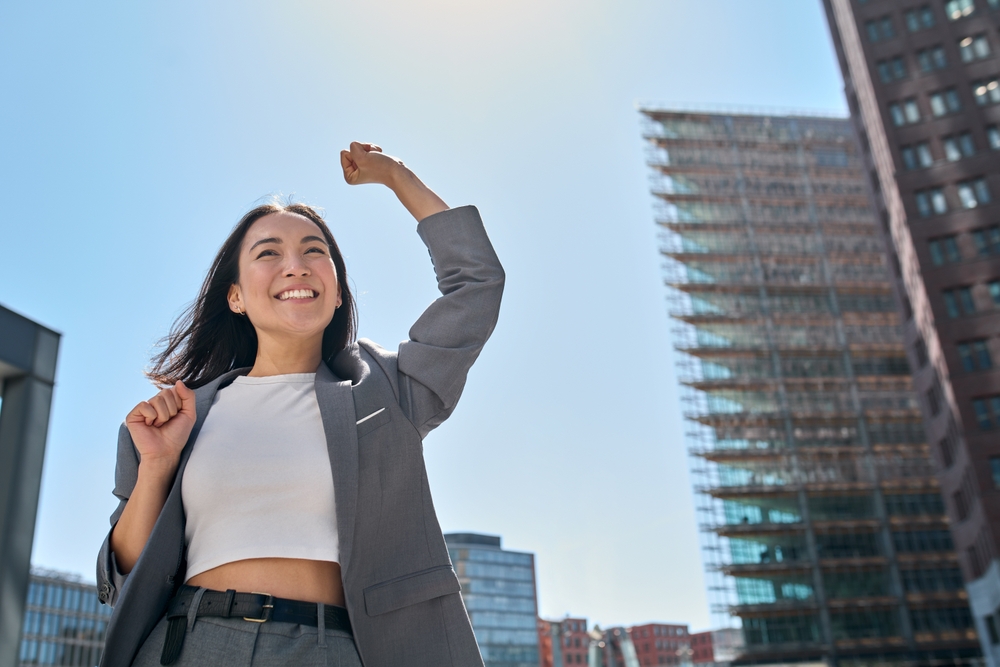 Overview of Real Estate Career
A career in real estate is not for those who prefer a cushy and static 9-5 job, doing the same work year after year. Venture into this industry if you love challenges, analyzing the state of the economy and market trends, and the freedom to have flexible work schedules.
The job of a real estate agent or broker is not just about helping clients to buy or sell properties. It is also meeting people with different personality traits and interacting with them, catering to all their needs. It might be finding the dream house of a young couple or the right commercial property for a large corporation.
At the end of the day, this aspect is an incredibly exciting part of a real estate career.
Florida's Real Estate Market
According to the data of July this year, Florida's real estate market has gone through changes in median sales price and inventory. This is because it is influenced currently by varying mortgage rates. On the other hand, despite these challenges, there have been signs of moderate price growth and increased inventory levels.
Interest rates were rising throughout 2022 and as a result, housing market activity declined. Hence, the deeper you go into 2023, the numbers will start looking more favorable than what it was a year ago. It is estimated that as this year rolls on, the housing market of Florida will continue to adjust to the changing landscape with more options offered to both buyers and sellers.
This post will go into the various factors regarding the advantages of pursuing a real estate career in Florida and the steps to start a real estate career in Florida.
Advantages of Pursuing a Real Estate Career in Florida
High Demand for Real Estate Professionals
If you are interested in a real estate career, the Sunshine State is the place to be in. There is a great demand for real estate professionals as Florida has one of the hottest real estate markets in the USA. Licensed real estate agents have their hands full buying and selling properties on behalf of their clients in Florida.
There are several reasons for the booming Florida real estate market and the demand for professionals who negotiate deals. A temperate climate, stunning beaches, and most importantly, widely diverse property types available make it an attractive option for investors and sellers.
Florida real estate caters to all sections of the population. From luxury waterfront condominiums to quiet gated communities, from single-family homes to beachside bungalows, Florida has it all. There is always a high demand for real estate professionals to broker deals in this thriving property market of Florida.
Potential for High Earnings
There is very high earning potential for real estate professionals. It is typically a result of developing and investing in opportunities and finding time to do so. The average salary of a real estate professional in Florida is $58,730 but for most agents, a benchmark of over $100,000 is easily within their capability. With the booming real estate market, the sky is the limit for earnings for hard-working real estate agents in Florida.
Opportunities for Growth and Advancement
Florida is fourth in the rank of resident millionaires in the USA, behind California, Texas, and New York. There are also 70 resident billionaires with a combined net worth of $245.With so much wealth concentrated in the state, it is natural that a large chunk of investments will flow to the real estate sector. Properties to invest in include retail spaces, tourist destinations, residential, and commercial.
With so much going on and so much money flowing into real estate, there are plenty of opportunities for career growth and advancement for real estate professionals. Is real estate agent a good career? The answer is a firm yes if you practice your trade in Florida, regardless of the real estate niche you might specialize in.
Variety of Job Options Within the Real Estate Industry
You can choose a niche to specialize in within the real estate industry. The following are certain job options you can take up.
Real Estate Agents: Duties of real estate agents include helping clients sell and buy properties, and rent land and buildings for a pre-determined commission. Their roles are to create listings, promote and show properties, mediate negotiations, and prepare contracts of sale and purchase. Agents need to work evenings and weekends for viewings if the client wants. Their annual mean salary is around $61,480.
Real Estate Brokers: The work of real estate brokers overlaps that of real estate agents but with one major difference. Brokers have their real estate firms, employ real estate agents, and work independently. Real estate agents, on the other hand, must work under the supervision of a broker. Brokers must have a few years of experience as an agent and pass specific exams to open a brokerage. Their annual mean income is about $86,490.
Property Manager: This role in the real estate sector is related to the financial operations of commercial and residential properties that produce income. Property managers ensure that taxes, insurance premiums, rent, and mortgages are paid on time and work full-time out of an office. Their annual earnings are around $70,030.
Real Estate Developer: Is real estate development a good career? Yes, it is if you closely follow market trends. Real estate developers look for potentially prosperous lands to buy and improve. On these sites, they manage and supervise the construction of commercial or residential structures. It is advisable to gain first-hand knowledge of the real estate field before branching out in this niche.
These are some of the best careers in Florida in the real estate sector.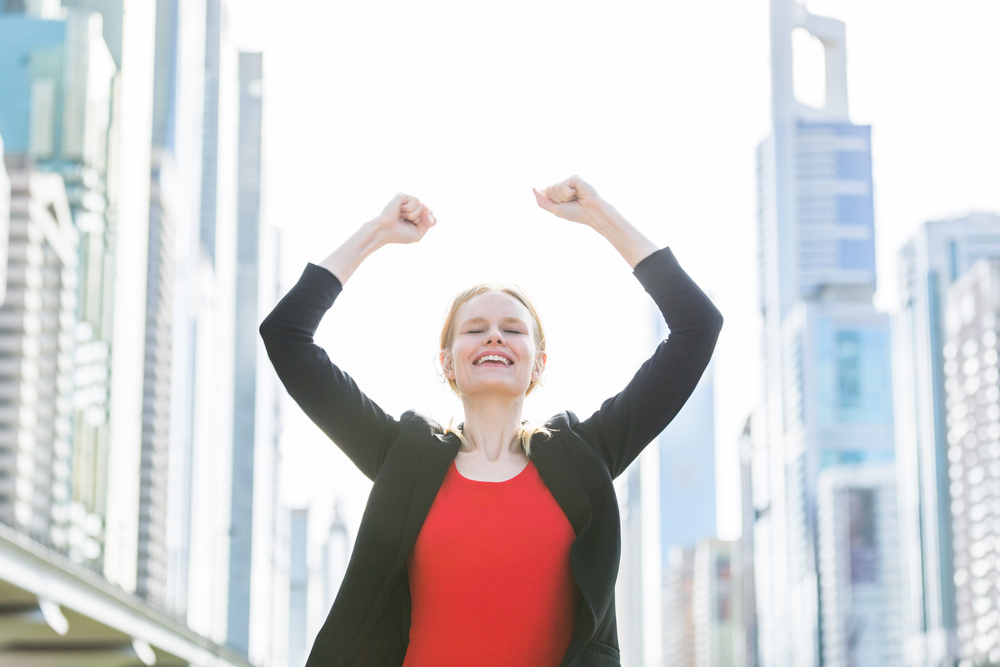 Steps to Start A Real Estate Career In Florida
Obtain a Real Estate License
Follow these four steps to be awarded a real estate license in Florida.
Enroll for and complete a pre-licensing course: All candidates for a real estate agent's license must complete a 63-hour pre-licensing course. The course should be approved by the state licensing board and may be taken online or in a classroom environment. The certificate received for completing the course is valid for two years.
Research the courses available from leading providers. RealEstateU is one of the top online course providers with a high pass rate. Our package costs are also among the lowest in the industry. Call us for more information.
Complete a criminal background check: The state of Florida requires that you submit your fingerprints for a criminal background check before applying for a license. Provide your digital fingerprint at any location that is authorized in the USA. The license application will be reviewed on merit if you have a past adverse record.
Real estate agent license application: It is not necessary for real estate license applicants to be a resident of Florida. However, certain pre-conditions must be met.

The age at application should be at least 18.
Must hold a high-school diploma or some similar qualification
Should have a social security number, the last four digits of which will be required for the application.
The approval for the license is usually received within 10 days of online submission of the application. An email is sent by the board with a Candidate ID number which is required to schedule your real estate license exam.
Schedule your real estate exam: The real estate license exam of the state of Florida is offered daily. You can either take it online from the convenience of your home or at any Pearson Vue test centers that are located throughout the country. There is no limit to the number of times you can sit for the exam but you must wait 24 hours to reschedule it.
Join A Reputable Brokerage
You are not entitled to practice in the industry unless you join a brokerage firm. You can then pick up the ropes from an experienced broker or other real estate agents who will mentor and support you in the initial stages of your career. For a fee, you will also get a desk or office space and other necessary infrastructure to start your business.
You can research the Internet and choose a brokerage with a reputation for guiding new agents. After you join the firm, you will get your license and get down to launching your career.
Build a Professional Network
The real estate market is controlled by licensed professionals working together. In every transaction, there is a buyer's agent and a seller's agent working together, and hence, the sector is a close community. You have to network with others to get more information about the latest market trends, updates about fresh listings, and the available inventory. Only then can you give client service to their satisfaction and make a name for yourself in the industry.
Continuously Educate Yourself and Stay Updated with Industry Trends
It is important to stay updated on the current market trends so that you can advise your clients on the best time to buy or sell property. You must also know about the changes in the rules and regulations governing the industry.
Hence, in Florida, you must complete post-licensing education to renew your license every two years. Your license will become null and void if you do so. In that case, you have to start from scratch again to get your license and retake the state exam.
Your license will be on hold when it comes up for renewal if you have not gone through your continuation education (CE) hours in the interim two years between license renewal dates.
Challenges of A Real Estate Career in Florida
High Competition in the Market
The booming real estate market in Florida is a highly competitive field. So, is real estate a good career path for agents? The answer is yes if you can work diligently and be a master of your niche.
There are enough properties in the market and all that you have to do to overcome the challenge is to be flexible in your working hours, be knowledgeable about market trends, and offer excellent customer service.
Fluctuating Real Estate Market Conditions
Real estate markets are always volatile and negotiating them is a challenge for real estate agents. However, you can get over this hurdle by being updated on the latest market trends and studying historical price movements. It will help you predict the way the market will move both in the short and long run.
Flexibility and Self-Discipline Required
Your job as a real estate agent is not a typical 9-5 one and hence a great challenge is to get used to odd working hours. This might even be late in the evenings or over the weekends. You have to set your schedules according to clients' convenience, whenever that might be.
This will upset your work-life balance but remember, in this field, you are your own boss and that calls for more discipline and dedication in your work. Be flexible and you can be on your way to lucrative earnings and career growth.