Tips For Real Estate Agents Starting Out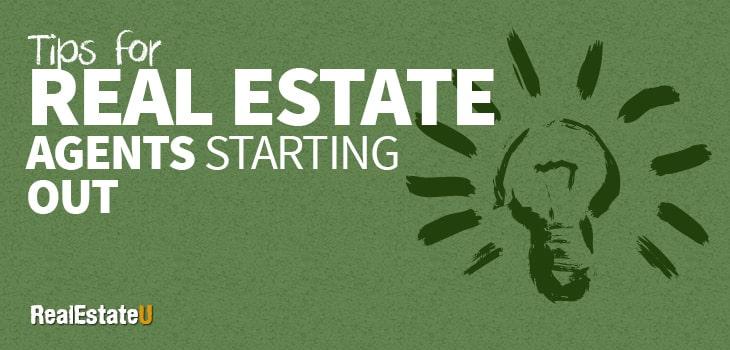 Are you looking for tips for real estate agents just starting out? In this article you will learn some really useful tips shared by Jeff Schleider (founder) and Yvette Newsome (Director of Training) at Miron Properties, a young minded, dynamic and energetic brokerage in New York.

If you are just starting out in real estate and/or are in the process of getting your license, it will behoove you to pay close attention to what Jeff and Yvette had to share with us in our interview.
Question #1: What are you looking for in a new agent? What are your requirements for an agent when starting out and what are the 5 things that one can do to improve their chances of starting their real estate career with you?
We are always in search of highly motivated people whose core values are aligned with ours. If you have a positive approach to life, are excited by innovation and a new approach, are a high energy team player who is eager to work very hard and generate outstanding results, then Miron Properties may very well be the place for you.
Five things that a prospective agent can do prior to meeting us:
1. Be yourself
We are not looking for a "cookie-cutter" agent. We prefer individuals who can use their former professional and life experience to propel them into real estate.
2. Be creative
Real Estate is a fluid and flexible industry and our agents reflect that. They all have the ability to problem solve and be creative under pressure.
3. Be prepared
Come into an interview with a list of questions. We always look forward to answering questions about not only Miron Properties, but the real estate industry as a whole.
4. Have Goals
We always ask "Where do you see yourself in 5 years". This is a very important question for us; we look for agents to not only have short term "immediate" goals and milestones, but an individual who is looking at the big picture and a long term career.
5. HAVE FUN!
Don't let the interview process be stressful. Whether you are a new agent or experienced and looking to grow your career; you are essentially looking for a partnership. The agent should make sure wherever they go that they are comfortable and is an environment they look forward to going to everyday.
Question #2: What is the best way for someone in the mid-career to make the transition from the corporate world into the world of real estate? This advice will be targeted towards students who are age 50 and above with a wife/husband and perhaps one or two children, having a mortgage to pay and possible tuition?
We do not consider age or family status in our hiring process. Currently we do have agents with a wide array of professional backgrounds ranging from computer engineering and corporate finance to theater and visual arts. We find that a person's drive, creativity and ability to be personable/ likeable impacts the agents success far more than their professional experience.
Question #3: How many hours per week are reasonable to become a successful part time agent? Please be specific and describe the typical day of an agent and what it is expected of him/her on a daily basis. Feel free to provide examples?
As an independent contractor a manager or director cannot mandate hours. However, we have found that a majority of our successful agents do work about 40 hours per week. Some work around other obligations, and real estate is not a typical 9-5 industry so that works for them. When doing this it is more important than ever for the individual to be highly organized and motivated. They need to have a schedule that includes real estate and other school work or family obligations.

Here is a sample schedule that we give new agents that we have found a lot of success with:

9:30AM – 10AM: Read Listings
10AM – 11AM: Preview
11AM – 3PM: Show Customers
5PM – 6PM: Follow Up
6PM – 7PM: Post Ads
Question #4: How will a new agent know which of the rental, sales and/or commercial markets will be hot in the coming years? What are 3 things that a new agent can do right now to choose the right path for their career development? If there are statistics or market factors that you can describe that would be great?
We follow a "hybrid model" when training our agents. This means that all of our agents are trained in residential rentals and sales. We also have commercial brokers to assist and teach new or experienced residential agents in any transactions. By following this model our agents do not need to worry about trends and are capable of making money and being successful in any and all aspects of the real estate market.
Question #5: Are there any websites or other platform where a new agent can check out the ratings of a brokerage company? Where should an agent look to check that a brokerage company is in good standing?
There are several places a new agent can look to see if a brokerage they are considering is in good standing. First I would suggest Yelp, many renters who have an overwhelming positive or negative experience will leave a review on Yelp. This provides a new agent with insight to the atmosphere and company culture which they are entering. Second; The Real Deal annually releases an article naming the top 10 real estate firms to work for.

Lastly, the agent needs to decide what structurally will work best for them and their business plan. Some agents thrive in a large corporate environment, some in a small boutique, and many are looking for something in between. When choosing the right place to begin or grow your real estate career the last option should be thought about carefully. The only way to truly know what will work is to go interview with at least 2 in each category.
Question #6: Would getting a notary license benefit a new agent? Does that help the brokerage and the agent in any way? Are there any other licenses that an agent can obtain that will help them out with their career?
Getting a notary license never hurts. We have a notary in office; however some agents still get it as an extra accreditation and a way to make a some additional income. A salesperson license is the only requirement necessary to work in real estate.
Question #7: How can a new real estate agent find a real estate position where they can be paid hourly, plus a commission? Does such a payment model existent?
To my knowledge, such a position does not exist in our industry. This is largely due to the fact that it is not a viable or sustainable model for compensation.
Question #8: What type of technology is an agent expected to be able to work with? Also what is the most popular software you use with your brokerage? What technology would you recommend new agents get familiar with before starting out?

Question #9: What are different ways to earn commissions with your license? Please provide at least 5 specific examples?
Rentals – Renting apartments: We work both the property and client side of these transactions.
Sales – Selling homes: Again our agents work both the property and client side.
Commercial – Renting or selling properties or land for business or industrial use, this category also includes the selling of land or buildings for residential use.
Referrals – Referring a customer both within the company and to another firm. We do a lot of referral business involving customers relocating to another state.
Consulting – This includes: compiling data, risk management, and market analysis.
Conclusions: Tips for real estate agents starting out
If you are ready to start the exciting journey towards becoming a real estate salesperson, please sign up today. You can check out the course for yourself and see if it works for you. And do not worry, if you don't like the course we have 30 day no hassle money back guarantee.

Do you need more information? Click and find the best beginner real estate agent tips.