7 Things Beginner Real Estate Agents Should Know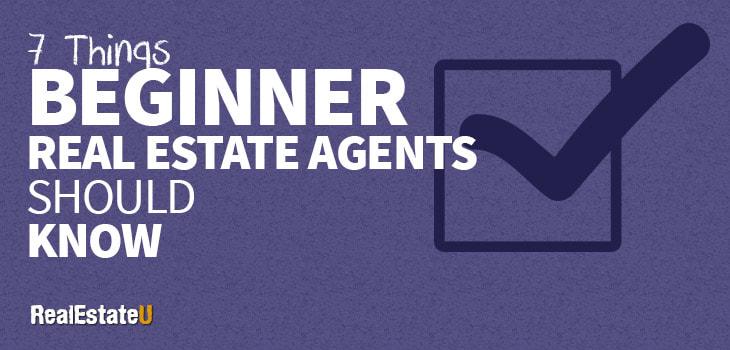 When starting out in real estate any aspiring agent should know a few key things. You might be looking to change your career or simply earn extra income. But did you ask yourself: "What would a broker want in me?" or "What should I do to increase my chance of becoming a successful real estate agent from the get go?" or "What to know about being a real estate agent?"

To answer to these questions and more we spoke to Gary Malin (President) and Louise Schnaier (Sales Recruiting Manager) at Citi Habitats who were very kind to provide practical advice that any new agent can use.
Question #1: What are the 5 most important evaluative criteria you look for when hiring a new agent?
The most important qualities are motivation, strong commitment, resilience, genuine interest in the field, the ability to learn quickly, flexibility and good communication skills. I wish that I could say that there is an easy formula but there isn't. Our successful agents come from a wide variety of personal and professional backgrounds.
On our blog you'll also read how to network as a real estate agent.
Question #2: What is the best way for a new agent to get the attention of a big real estate brokerage/firm in order to get interviewed and potentially hired?
Potential agents get noticed by being engaging, curious and personable. They present themselves as professionals in every way and are assertive without being aggressive. Having a history of previous success in another field demonstrates ability and commitment.
Question #3: Is having a degree in finance, fashion, or any other field an advantage for a new agent? Do you see agents performing better based on their previously acquired education?
Not necessarily although a background in sales and customer service can be useful in understanding the innate fluctuations of the real estate business.
Question #4: Will it help a new agent to get license as a notary or appraiser? Will wearing several "hats" impact the agent in a positive or negative way?
Being an appraiser or notary isn't helpful. It's more important to focus on being really a good informed and knowledgeable agent.
Question #5: What type of technology is an agent expected to be able to work with? What technology would you recommend new agents get familiar with before starting out?

In today's world, comfort with technology is crucial for any professional. Basic skills using Microsoft Office, photo editing programs, and the ability to learn how to use various user friendly databases and clients management systems are important.
Question #6: Many new agents ask about a "finder's fee". Can you please shed some light on what are the best practices regarding the "finder's fee" and when should an agent use it and for what purpose?
DOS guidelines strictly prohibit offering a fee to a non-licensed real estate professional. The best way to earn referrals is by providing the best possible services.
Question #7: What are different ways to earn commissions with your license?
Rentals- Tenant Representation
Rentals- Landlord Representation
Sales- Owner Representation
Sales- Seller Representation
Commercial
Referrals to other real estate professionals
On our blog you can also read more about essential tools for real estate agents. Check them out!
Conclusions: Beginner real estate agent tips
If you are ready to start the exciting journey towards becoming a real estate salesperson, please sign up today. You can check out the course for yourself and see if it works for you. And do not worry, if you don't like the course we have 30 day no hassle money back guarantee.

Now is the time to take action!