Top Reasons To Become A Real Estate Agent In 2021
Are you wondering if getting a real estate license is worth the time and effort? It just might be if you've been daydreaming about starting a new career - where you make more money, have more time and flexibility, and get to be your own boss.
As more and more people consider the real estate industry, the U.S. Bureau of Labor Statistics estimates that real estate employment will grow by about 7% between 2018 and 2028. And for a good reason! There are tons of reasons why real estate seems to be an attractive option for so many. Real estate agents get to make their own schedules, market their business however they want, and have the freedom to grow if they so desire. For some, this is a big responsibility; for others, these are the reasons they are drawn to the industry. Read on for our list of some of the best reasons to become a real estate agent this year.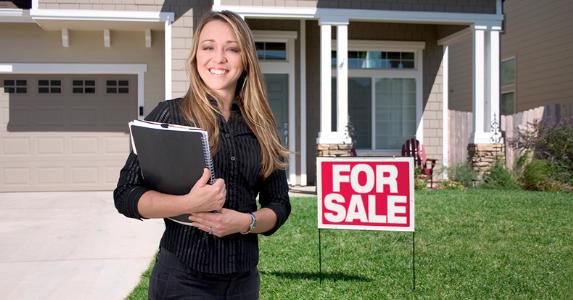 5 Great Reasons To Become A Real Estate Agent
People love the reward because it's full of challenges and significant rewards. Though it requires a lot of hard work and sacrifice, it just might be the career change you've been searching for. Read on as we discuss some of the pros and cons that come with getting involved in the real estate industry.
You Get To Be Your Own Boss
Real estate agents work for themselves as independent contractors. This means they get to set their hours and decide for themselves which hours to work and which items take priority on their to-do list. They often work from home, set their own goals, and then reap the benefits of their work.
The flexible schedule is a huge reason people choose real estate for a career. Yes, you might have to put in later hours or work on the weekends, but for the most part, once you're established, you get to decide when and where to work. Plus, if you're someone who has a problem with authority or just dislike working for a boss in general, real estate gives you the freedom you might be craving. The only people you have to answer to is your client, and more often than not, you get to choose who you work with.
Check out how to be your own boss as a real estate agent.
You Don't Have to Get a College Degree
One of the best reasons to become a real estate agent is that you don't have to get a college degree. College isn't for everyone, and some people waste a lot of time and money to figure out that secondary education is not the right option for them. If you're feeling the financial pressure of college, lack family support, feel like you do not fit in, or feel trapped to get a degree in a specific length of time, then real estate might be a better solution for you.
You Make Your Schedule & Get To Work From Home
We mentioned this above, but as an industry professional, you get to work when you want for however long you want. Your business's success is entirely up to you - no one else gets to dictate what you do with your time.
If you've always dreamed of taking a week-long vacation, or be able to work only four days a week, then this might be the right career choice for you. Your schedule and plans for expanding into your market are entirely up to you. Not everyone thrives in an office, working that typical 9-5 schedule. As a real estate agent or broker, you get to go out and meet new people, network with other professionals, see beautiful homes, and close deals.
Of course, you'll need to establish a marketing plan to help you bring in leads and market properties for your clients, but the option to work remotely at your own pace frees you up to spend more time on the things in your life that matter the most to you.
You Have Unlimited Income Potential
Real estate professionals roughly make 25% more income than all other workers, but the limit for how much you make is pretty limitless. The stronger your skills are, and the more you put into your business, the more you'll get out of it. You're in charge of your own transactions, meaning that there isn't a salary cap or amount of time you have to put in to earn more income.
In the real estate industry, you are directly in control of your annual income. Unlike salaried or hourly positions, you control how much you make by how many transactions you can close. The real estate industry is one of the best career choices for individuals with an "entrepreneurial spirit," those with drive, focus, and a strong work ethic.
However, it might take some time before that cash flow starts to flow. This issue can be addressed with proper planning. Spend some time creating a savings fund before jumping headfirst into real estate so that if you have a slow period, you won't be hurting for cash. Additionally, to create a savings fund to fall back on, make sure you're budgeting for everyday real estate expenses you'll need to get started.
You Get To Help People Through Major Milestones
Many real estate agents take significant pride in knowing that they helped people through major milestones in their lives. Whether it's a new couple buying a house for the first time, helping an older couple find their retirement home, finding that perfect vacation home, and more, real estate agents get to help people through each stage in their lives and be an active member of the community. If you love people and you love giving back, then the real estate industry might be the most rewarding career choice for you.
Regardless of whether you work residentially or with commercial buyers, you're likely fulfilling someone's dream as an agent.
Get Your Real Estate License From Different States At REU
Now that you've read about all the great reasons, RealEstateU can be your go-to place when looking to get your real estate license. We have fast, easy, and affordable courses so that you can get your real estate license from different states.When you're ready to make a career change on your own time, let us help! Browse through some of our course requirements, and reach out to us today if you have any questions.
Find the best options for you:
California Real Estate License Course
Florida Real Estate License Course
New York Real Estate License Course