Typical Licensing Requirements To Become A Real Estate Agent
Have you decided to become a real estate agent? Congratulations on making that decision, but now it's time to get to work! If you've done your research, then you know that the licensing requirements are a bit of a process that includes time, money, and specific qualifications you have to earn. These real estate licensing requirements are often different from state to state, so make sure you look up your specific requirements for your state, so you know exactly what steps to take.
Typically the steps are to take a pre-licensing course, pass the state exam, submit your application for the license, and find a sponsoring broker. Here, we go over what you need to get real estate license in a little more detail, so that you know what to expect when applying for your license.
Everything You Need To Know About Licensing Requirements To Become A Real Estate Agent
When it comes to getting all of the requirements for real estate license, RealEstateU has got you covered. Read on as we discuss the steps involved to get your RE license.
Understand That Requirements Are Different For Each State
The first thing you should do is a little bit of research and find out what your specific requirements are for pre-licensing courses and licensing applications for your state. You might even check with your real estate commission, so you know exactly what you need to do to get your license. Most states require anywhere from 40 to 90 hours of education on real estate basics that include state laws, titles, deeds, property ownership, and more.
Typically, you can take classes like this in person or online, but your courses must be approved by your state's real estate licensing authority. RealEstateU® is a great option because you can take the courses at your own pace, on any smart device you want. We've designed our real estate online courses for busy professionals on the go who are looking to get a leg up in their careers.
Plus, if you're already a licensed real estate agent, see if your new state has a real estate reciprocity agreement with your current state. More often than not, if a reciprocity agreement does exist, your pre-licensing requirements are less than getting a typical license. We can help with that too.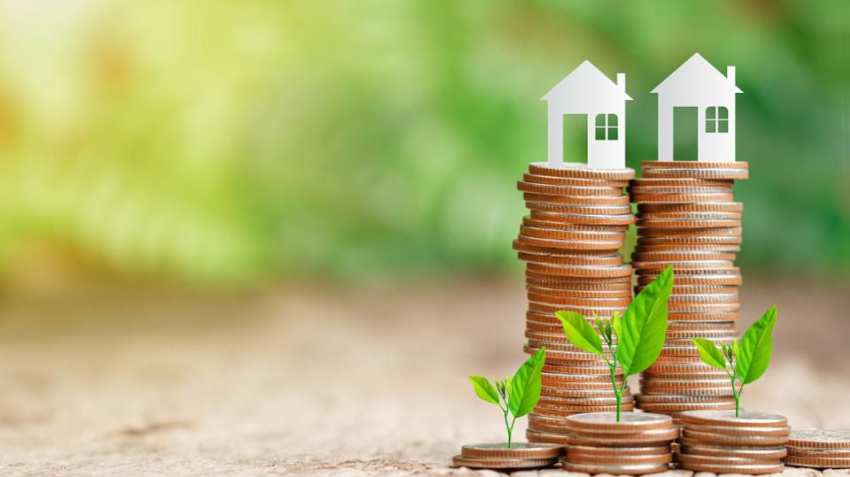 Take A Pre-Licensing Course
The next step after you've done a little bit of digging and get all your ducks in a row is to take a pre-licensing course. Make sure you know what resources you'll need to budget before you start.
Many pre-licensing real estate schools require that you spend a certain number of hours on their courses, and others allow you to move through them at your own pace. The cost of taking these types of courses varies state by state, but you can expect to pay anywhere from $100 to $1000 to take the courses required before applying for your license.
At RealEstateU®, we've compiled all the required curriculum for 9 different states so that when you take our online courses, you know you're setting yourself to pass the state exam the first time you take it. Did we mention we offer some of the most affordable licensing courses out there?
Pass The State Exam
Depending on your state, the licensing exam can take anywhere between 1.5-4 hours to complete. Exam fees are typically between $15 and $60 dollars. Most state tests will be approximately 100 multiple choice questions and will cover both national and state information and laws. Again, depending on the state, the minimum score for passing your state exam varies, but you can expect that you'll need at least a 70% score to earn your license.
Make sure that you get your official real estate transcript or certification of completion from your school and a copy of your exam score for your real estate license application.
Apply For A Real Estate License
After you passed the state exam, the next step in licensing requirements is to submit your test results, license application, and application fees. These can cost anywhere between $50-$250 and you will also most likely be required to submit a background check as well for an additional fee. In every state, you must be at least 18 or 19 years old and for a few states you must have either a GED or high school diploma in order to apply for your license.
Once you've submitted your application, your license will take anywhere from one week to two months to process. Many states require that you have a sponsoring broker before applying for your real estate license. This leads us to our next step - find a brokerage.
Find A Brokerage
A real estate brokerage is an agency or office where real estate agents can work. Since you'll likely want a brokerage on your side to help you market yourself and generate income, we suggest that you find a brokerage before graduating from your pre-licensing courses.
Like we mentioned above, many states require that you already have a brokerage sponsoring you before you can even apply for your real estate license.
The brokerage that you choose to work for determines the type and volume of work that you do, and it also determines the type of training you might receive. It is important to choose one that has good mentorship opportunities and great company culture because you'll be there every day. We also suggest making sure that before you accept an offer from a brokerage, make sure you understand their commission structure.
Let RealEstateU Help You With The Licensing Requirements For Your State
We know that becoming a real estate agent is a big decision. It requires time and attention and a lot of dedication. However, it also provides unlimited earning potential with the possibility of being your own boss. If you're interested in everything that the real estate industry has to offer, we can help. At RealEstateU, we have all the tools you need to complete your licensing requirements in New York, California, Florida, Missouri, Texas, Georgia, Michigan, Pennsylvania, and Virginia.