What Makes A Good Brokerage? Tips To Help You Choose
Once you've passed your real estate courses and exam, the first natural step as a new agent is to choose a real estate broker to work with. The process of picking a good brokerage can start early, as many states won't allow you to take your real estate exam until you find a broker to sponsor you. If you're feeling intimidated by the process of finding a real estate broker, we've got some ideas to help you choose the right brokerage for you.
Here are a few things to consider when choosing a good brokerage to help you set yourself up for success.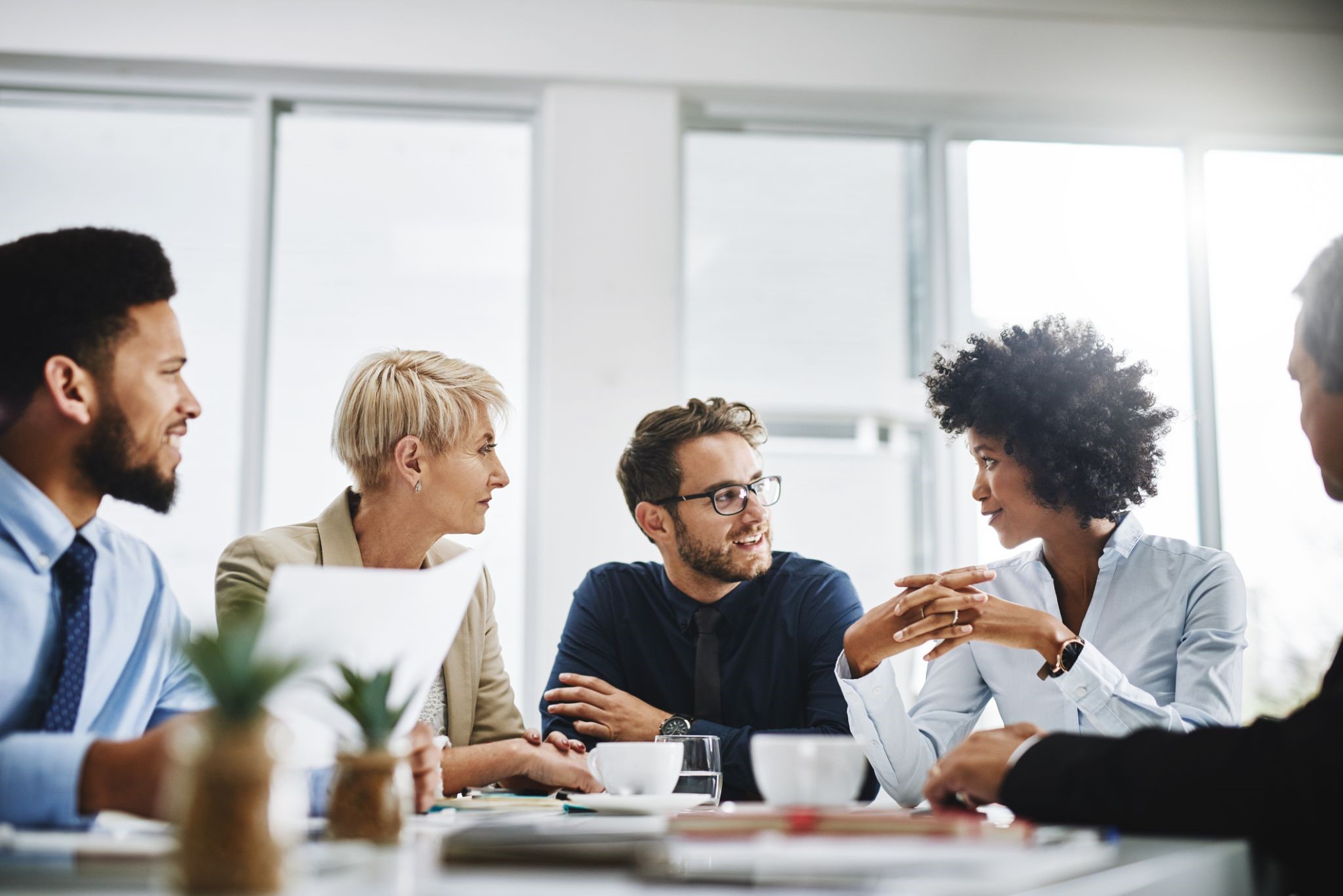 How To Choose A Good Brokerage When You're A New Agent
Whether you're just getting started in real estate or are looking for a new team to work with, the right brokerage could make or break your career. But how do you find a good brokerage that is best suited for your needs? Here are few tips to aid in your search:
Learn About The Commission Split
Almost every real estate agent gets paid on commission, which means if you're not selling, you're not earning an income. When you're a part of a brokerage, you'll likely have to split your proceeds with your broker.
Brokers offer different commission structures (some even provide salaried positions, but that is rare). Many factors go into what makes a good brokerage, like company culture, market share, reputation, resources, support, and more - but you'll want to first look at what the commission split is when you're first starting out. You'll want to find a rate you can live with, and keep in mind that as your experience and sales volume grows, the split gets better for you.
Commission rates vary depending on where you live. Here's how it works: Maybe you sell a $300,000 home, and the average commission in your area is 6%. That 6% get split between the buying and selling broker which is $9,000 each. If you work underneath a broker, you're going to have to share that with your broker. Some brokers have a 60/40 commission split policy, which means you get 60% of that $9,000 or $5,400 for you.
A good commission split depends on the difficulty to sell, your market, and the number of resources your broker provides to you. Ask the brokerage you're interested in about their split and what's included when you work for them - and don't forget to ask if you can renegotiate your commissions over time.
If a commission isn't going to work for you, shop around! Some brokerages offer a salary and benefits or a hybrid model that might fit you better.
Decide Between A Franchise Or Independent Brokerage
When you're trying to choose a real estate broker as a new agent, one big question you should consider is whether you'd prefer to work for a franchise or an independent brokerage. Large and well-known brokerage houses like Keller Williams or Century 21 have offices throughout the country. However, a local mom-and-pop brokerage might have a leg up because they've been serving a single community for generations.
Franchises tend to be more controlling over their agents, but they have resources to provide more support and training. On the other hand, independent firms give you the freedom to conduct your business and balance work-life the way you want to, and you get the personal attention that larger offices might lack.
The National Association of REALTORS® reports that most REALTORS® (53%) choose to work for independent firms. What atmosphere do you prefer? Do you relish your independence, or are you more interested in name recognition? We suggest interviewing both styles of brokerage to help with your choice.
Consider The Size, Location, and Amenities
Like we mentioned above, the size and location of your brokerage are important to consider. Do you crave the buzz and excitement of a large office? Maybe you prefer the one-on-one conversations and attention you get with a smaller office. It comes down to your work-style preferences. While small brokerages give a better sense of community and teamwork, there are benefits to working with a large brokerage, like a robust training program and built-in marketing strategies.
Consider the location of your office and the amenities it provides. Do you get your own desk, or are you expected to work mainly from home? Are there conference rooms that you can meet clients in, or do you have to figure that out for yourself? Does your brokerage provide signage and membership options, or do you have to fund all marketing materials yourself?
Ask If There Are More Training and Support Opportunities
It's important to note that not all brokerages provide the same training and support. While you'll likely learn a ton of information during your pre-licensing courses, being a successful real estate agent comes down to the skills you acquire while on the job, and a mentor can help you build those skills over time.
Some brokers even offer continual formal training for agents in topics like negotiating, sales techniques, and more. Find out how much guidance you'll really be getting during your first few years.
Administrative support is also critical. Ask if your brokerage has someone on staff who can help with scheduling appointments, contracts, earnest money deposits, and more. Some offices even provide administrative support for duties like MLS listing uploads and transaction paperwork, which can be a massive help to you during busy seasons.
On our blog, you'll also find successful real estate agent tips.
Do I Need A Real Estate Broker?
A good brokerage is vital for your real estate career, especially during your first year as an agent. You'll have questions, uncertainties, and complications, and having a broker on your side will be immensely helpful during those tricky transactions.
Additionally, first-time agents don't usually have the funds to compete with some of those large brokers in terms of marketing, lead generation, and conversion. What makes a good brokerage is one that is willing to help you get your name out there and give you access to all of their tools and systems to help you kickstart your career.
Even if you haven't found a great brokerage yet, you can still start the process of getting your real estate license! When you're ready to get your real estate license fast, and at an affordable price, we've got you covered!