Great Financial Reasons to Get Your Real Estate License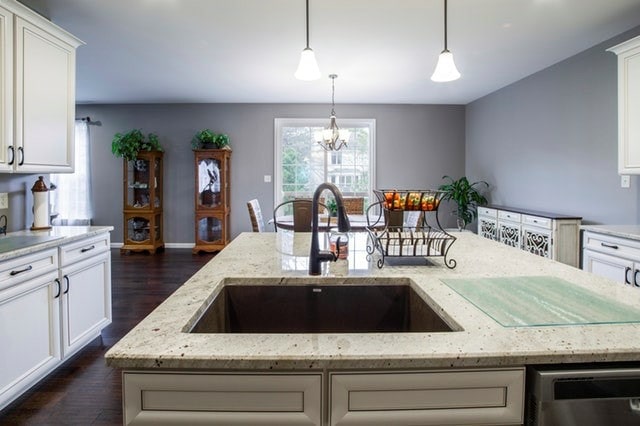 Why do you want to earn your real estate license? Every year, thousands of people become practicing, full-time or part-time real estate agents. It's a fast-growing profession because the pay is appealing and the freedom of working for yourself is a dream for many.
The process of getting your real estate license couldn't be easier.

Signing Up for Courses

Real estate courses should be convenient and affordable. Taking them online is the easiest way to make sure you have the time to complete the courses and prepare for your exams. You can take online courses while you work full or part-time, while you're raising or family, or busy with any commitments.

Watch video lectures or listen to audio classes early in the morning, late at night, on your lunch break, or on your commute. The flexibility is what makes online real estate license courses so easy to complete. No matter what your schedule looks like, you can find the time and the place to earn your real estate license.

At RealEstateU, we help you get your real estate license on a schedule that works for you.

Passing Your Real Estate License Exams

Once you complete the courses, it's time to pass your state real estate license exam. First, you have to complete our proctored exam. It will prove to be a huge help when it comes time to do your state exam.

Depending on where you live, the exam may look different. Usually there is a multiple-choice component.

Finding a Broker

This is the part that many of our students struggle with, which is why we do our best to guide you through it step-by-step.

As a real estate agent, you're required to have a real estate broker who holds your license. You split your commission with them, and in exchange, they can provide you with continuing education, training resources to make you better at sales, or even office space.

Practicing as a Real Estate Agent

Now that you've got your license, you need tips for starting out as a real estate agent and earning that first commission check.

Tip #1: Sales & Customer Service Experience Help

A background in customer service or sales is a great asset for any new real estate agent. It can help you get the attention of a large real estate firm or brokerage. Much of the work of being a real estate agent is dealing with people. You learn about their lives, their work, their family, their wants, needs, and dreams. A good salesperson is a great people person. In fact, many leading brokerages would rather hire someone with past sales experience than someone with an advanced educational background.

Tip #2: There's More than One Way to Earn a Commission

Selling houses isn't the only way you can earn a commission as a real estate agent. There are several different avenues you can take, or you can diversify your services and earn a living by doing any of the following:
Rentals: Representing tenants
Rentals: Representing landlords
Commercial real estate, including offices and retail space
Sales: Representing homeowners
Sales: Representing homebuyers
Referring potential clients to other real estate agents
There are other ways you can earn money with a real estate license, too, including property management or appraisals, but these are the most common ways you can earn a commission as a practicing real estate agent.

Tip #3: Technology You Need to Know

There are a few basic programs a real estate agent should know how to use: Microsoft Word, Excel, and a photo editing program like PhotoShop, GIMP, or Paint. While these are fairly common, you will also want to learn how to use a program like a CRM tool.

A CRM program will allow you to use your database of leads more effectively, as you can keep track of your follow up schedule and the process of converting leads into clients. There is a ton of information online about how to create a "lead funnel" and convert more leads into clients. A CRM will help you do it, but first, you need to start by finding some leads.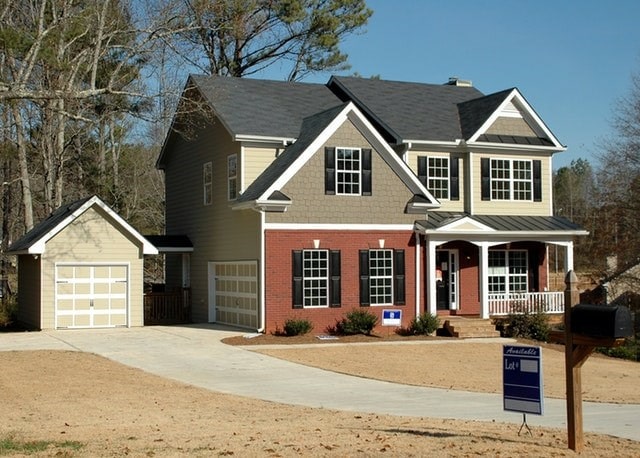 Tip #4: Generate Leads Online and in Person

Before you can start converting leads, you need to find them. There are two ways for a new real estate agent to start generating leads: online and in person.

Start with a professional website and build out from there. Your website is where every potential client will go first. They will check out your website before you they even think about calling you. Make sure it's on your business card and make sure you're putting your best foot forward. Design a professional website or hire someone to help you out, then start adding valuable content such as tips for buying and selling houses, or that are relevant to the niche you're after.

You should also create social media accounts that are professional and potentially separate from your personal accounts. Use them to promote new content and sign up people to your newsletter.

Finding in-person leads can be more of a challenge. You have to be in networking mode any time you're out. Everywhere you go is a chance to meet new clients, from the playground with your kids to the bar when you're out with friends. Always dress professionally, or at least presentably, and always carry your business card.

Tip #5: Commit to Real Estate

Finally, the best thing you can do for your own real estate career is to commit. You don't have to commit to a full-time career, but you should set yourself clear goals and come up with a plan to work toward them. Sometimes people will earn their license and give up before they've really put the work in to see what it's like.
5 Reasons to Get Your Real Estate License Online
A real estate license isn't just for people who want to practice as a real estate agent full-time. There are several different scenarios in which it might be worth your time and energy to get your license as well. Here are 5 reasons why you should get your real estate license no matter what you want to do with it.

#1 You Are Buying a New Home

How much are you going to spend on real estate agents if you're buying your first house? How much if you're beyond entry-level, and you're not just buying but also selling? When you're buying a starter home, every penny you save counts, and you spend thousands of dollars on a real estate agent. Saving money on real estate agents means you might even have an easier time financing your mortgage and spending less in the long term.

If you live in a city where the median house price is $600,000, such as San Diego or Los Angeles, and the commission rate is 5%, you're spending about $30,000 per house on real estate agents. Since commission costs are typically built into the price, consider how much you can save by earning the commission yourself. If you buy and sell a house around the median price, you could save as much $21,000 between the two properties ($30,000 after splitting it with the other agents, then a 70/30 split with your broker – commission splits usually aren't so generous, but you may be able to find a hands-off broker since you're not going to become a practicing agent).

The cost of earning your real estate license in California pales by comparison. The cost of classes from RealEstateU are only $99. Also consider some of the fees charged by the state:
$60 for the State Exam Fee
$245 for your License Fee
$49 for your Fingerprinting Fee

It all comes to a total of $453 and takes about 135 hours plus time to write exams and have your fingerprints taken. You can still recoup over $20,000 if you were to both buy and sell your home yourself.

#2 You Are a Real Estate Investor

Real estate investors are anyone who invests in property for income. It could be passive income made from renting the property out or it could be speculative, buying property with a plan to sell it at a profit. It might be a fixer-upper home that a house flipper plans to renovate and sell.

As an investor buying rental properties or land based on speculation, once again, you can cut down on costs by acting as your own agent. You can have meetings with developers, buyers, and sellers without an agent present. It's convenient, it frees you from having to work with anyone else's schedule, and helps you save money. After all, the key to maximizing your return on investment is to minimize expenses, including fees.