How to Become a Real Estate Agent in Michigan
YOUR 4-STEP HOW TO BECOME A REALTOR IN MICHIGAN GUIDE
We hope our guide will give you all the tools you need to get your real estate license in the state of Michigan. Now that you're here, you're well on your way towards a rewarding career in real estate.
Why You Should Become An Agent in Michigan
Becoming a real estate salesperson in Michigan and getting your license is more than just earning a title.
There are so many benefits to becoming a licensed agent:
Have more control over your income;
Have more freedom with your schedule and workload;
Work for yourself, if you choose;
Be satisfied knowing you're helping people find their dream home
Becoming a real estate agent is greatly appealing for those who want to work for themselves and have more control over their time and their income.
One of the best things about becoming a real estate agent in Michigan is that anyone can do it. The appeal is that you can make money in a variety of ways.
After you acquire your license and you get sponsored by a broker, you can sell or rent properties throughout the entire state of Michigan. You can even sell and lease office buildings, factories, retail buildings, storage facilities, and more! Another great thing about becoming a real estate agent is that it comes in handy when you're buying or selling your own property! You'll be entitled to a commission, and you'll save money right at the get-go. Considering investing? Getting your real estate license also gives you access to additional resources that those without a license do not normally have access to.
Plus, if you do get your real estate license in the state of Michigan, you don't even have to use your license full time. Sometimes agents only use their new title to assist family and friends when they are ready to buy and sell. Often times, these part time agents will become referral partners and earn their commission by referring clients to other agents and charging a referral fee.
Another great advantage for those considering becoming a real estate agent is that you don't have to have a lot of money to become a real estate agent. You don't even need prior experience! Real estate is a career choice that a lot of people choose because of the amount of control you get, without all of that student loan debt.
Luckily, with RealEstateU, you're able to get your real estate license in Michigan in just a few weeks.
4 Step Guide on How to Become a Realtor in Michigan
Don't get overwhelmed! Getting your license in Michigan can be boiled down to 4 steps:
Read on as we go into a little more detail about the requirements for Michigan real estate license so that you have everything you need to get your real estate salesperson license. Hopefully, we can show you that it's not as complicated or as difficult as you might think.
Step #1
The first step is Completing The 40-hour Pre-licensing Course.
This course must be approved by the Licensing and Regulatory Affairs (LARA). Once you pass the final exam at the end of the course, you'll earn a Certificate of Completion. The State of Michigan will be notified once you complete it.
The course is broken down into chapters and lessons, and there is a quiz comprising of multiple-choice questions at the end of each chapter.
You can access the course from any computer, tablet, or smartphone, 24 hours a day.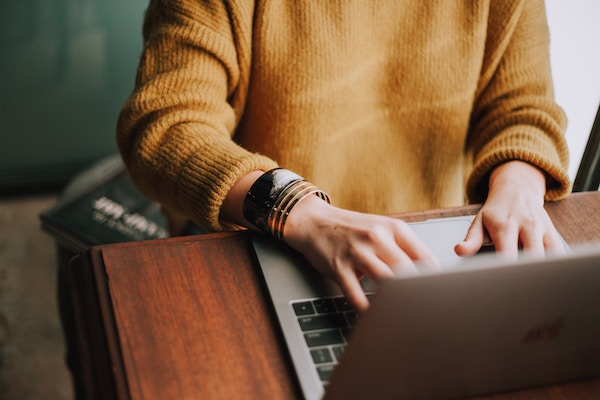 The Michigan real estate license requirements include taking a final exam. This final exam is password protected, and you'll be asked to fill in the Student Verification to prove you've taken the course. The final exam consists of 60 multiple choice questions and you'll need to answer at least 70% of the questions correctly in order to pass.
Step #2
Second, set up your free iCOLA account.
The next step is to set up your free iCOLA account through the Michigan.gov website. Through that account, you'll be able to apply for your real estate license and pay the license fee.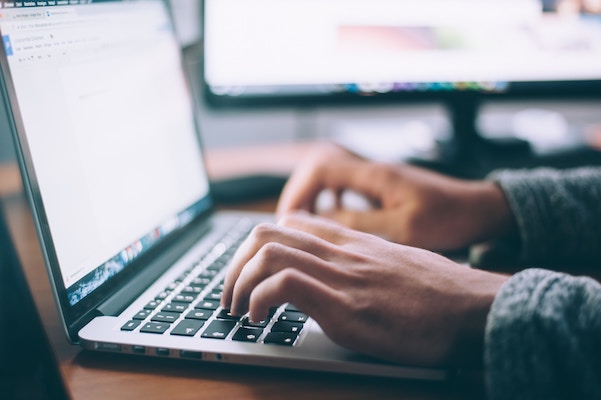 As soon as your license is paid and your license application has been submitted, you'll be ready to take the State exam.
Step #3
Third, schedule and take the State Exam.
As soon as the State approves your license application, you'll receive an email notifying you of your authorization to register for the State exam. It typically takes the State of Michigan 2-5 business days to approve your application and send you authorization to take the exam.
This email will include your 6-digit exam candidate number, also known as a MIRE number. Once you have your MIRE number, you can schedule and take your State exam at one of the State's testing facilities.
The Michigan real estate salespersons exam must be taken through a PSI testing center.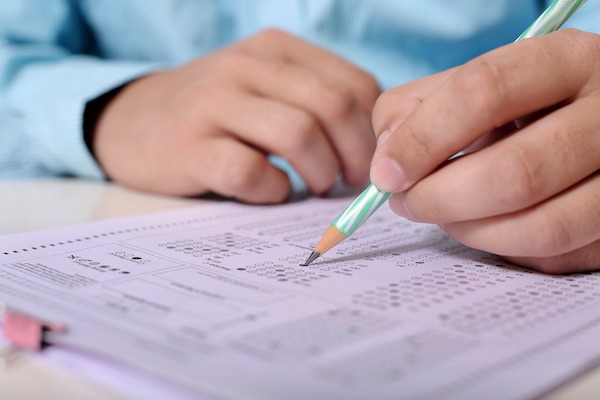 Contact PSI and provide them with your MIRE number when you're ready to schedule your exam.
You'll then have to pay the exam fee. You will have 180 minutes to take the State exam and you'll need to answer 80 of the 115 questions correctly.
Step #4
Fourth, pass the exam and receive your license
You'll be eligible to receive your Michigan real estate salespersons license as soon as you pass the State exam.
Your license will be mailed to the sponsoring broker who helped you complete your initial licensing application through iCOLA.
However, if you didn't have a sponsoring broker help you complete the application, then it will be left as pending until you have a sponsoring broker complete the Employing Broker Notification form.
As soon as this is complete, your real estate license will be mailed to your broker.
Congratulations, you are now a licensed Michigan real estate salesperson! You can proceed to another article and learn what to do after you get your real estate license in Michigan.
Our Advice to Pass the State Exam
Our key tip that RealEstateU recommends to all applicants is to study the key terms in the course. You'll greatly increase your chances of passing the first time if you are familiar with the course glossary.
We don't think that you need to have every single term memorized, but make sure you read through them and get familiar with the general definition. You'll feel much more prepared and be in much better shape if you study the glossary before attempting the State exam to become a real estate agent in Michigan.
Use Your License in Michigan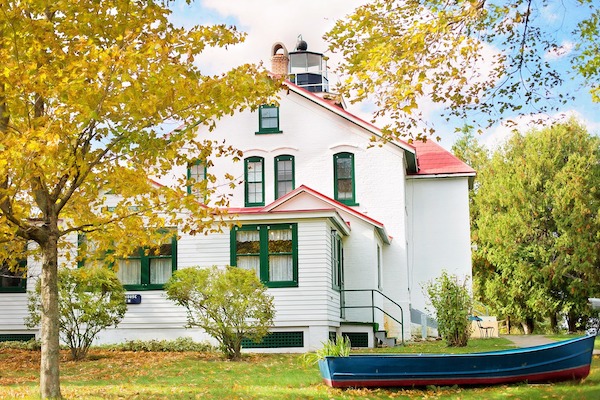 Residential Rentals
A great way to get started in real estate in Michigan is to start with rental properties. Rental properties can get you a commission check in as little as 30 days. They are much less complicated than sales, and also require much less paperwork, which means the entire process can be completed much faster.
Residential Sales
Residential sales do require more work and more time, but the commissions are much greater. Home sales are also a better way to grow your sphere of influence.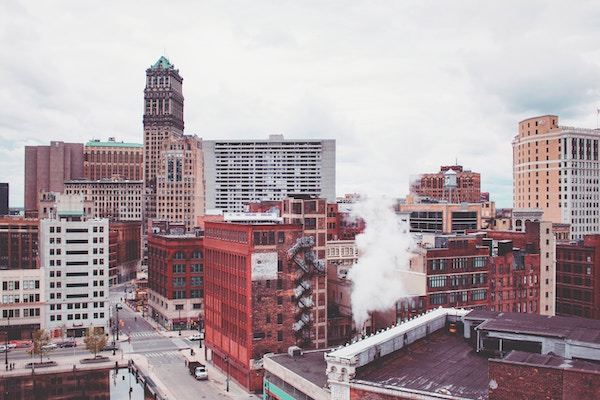 Commercial Sales
A commercial sale is usually considered any residential property that has more than 4 units. They can include apartment buildings or multi family properties. Michigan commercial sales take much more experience and knowledge of real estate, and can get a little complicated. However, the commissions commonly exceed $100,000 per deal.
Commercial Leases
A commercial lease typically includes office or retail space rentals. Similar to commercial sales, the payout can be great, but the experience and knowledge needed is also greater than home sales.
Commission Split In Michigan
You should also be aware of how commissions are split between the broker and salesperson.
50/50 - When it comes to commission, some brokerages offer a 50/50 split. Usually though, it is common for your broker to start you at a 40/60 and then gradually increase the percentages after a certain number of deals.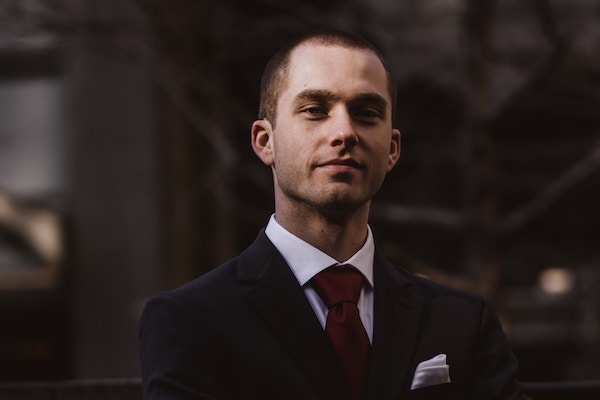 70/30 - Agents who are just starting out at a new brokerage are sometimes offered a 70/30 split to give the salesperson more incentive to work with them.
100% - Some brokers give new agents 100% commissions, but it is highly uncommon. If they don't take a percentage off each deal, they will likely require a monthly fee to work under their brokerage.
Partnering with a broker who has common values as you do is important. You want to work with someone who will inspire you and mentor you on your journey to success.
Let's Get Started
Now that you know how to become a licensed real estate agent in Michigan and ready for an easy and simple way to get your real estate license in the state, check out our course for yourself and see if it works for you. Even if you don't like the course, we have a 30 day no hassle money-back guarantee.