How to Become a Real Estate Agent in Pennsylvania
This simple guide on how to become a licensed realtor in Pennsylvania will walk you through all the steps you need to get your real estate license in the state. Now that you're here, you are now well on your way to taking the first steps toward a fulfilling and successful career in real estate.
Benefits of Becoming A Real Estate Agent in Pennsylvania
Obtaining your real estate license in Pennsylvania and becoming a real estate salesperson gives you more than just a title.
Licensed agents have the freedom to:
Control their income and their workload
Have a more flexible schedule
Be your own boss
Help people find their dream homes to build a life in
People are drawn to the real estate agent lifestyle because they get to decide when and where they want to work, and even control the amount of work.
The real estate industry is great because anyone can make a career in it. It allows you to make money in a variety of ways, so you can find out what works for you and your desired lifestyle.
After you get your license and are sponsored by a broker, you'll be able to sell or rent properties throughout all of Pennsylvania. From office buildings, factories, retail buildings, storage facilities, single or multi family homes, and more - you have the power to sell or lease. It will also help you if you're considering buying or selling your own home. You'll be entitled to a commission, so you'll save money right away, plus you'll learn a lot of insider information. Especially if you're interested in investing in real estate, becoming an agent in Pennsylvania will give you access to additional resources that others don't have.
Remember that real estate agents in the state of Pennsylvania don't have to use their license full-time. Sometimes agents only use their license part-time to help family and friends buy and sell. Sometimes they only use their licenses to become referral partners and earn commissions by referring clients to other agents.
Another appeal to becoming a real estate agent in Pennsylvania is that you don't need prior experience or a college degree. Real estate is a great career option that you can make quickly - and it doesn't cost a whole lot of money to get started. With RealEstateU, you can have your Pennsylvania real estate salesperson license in as little as thirty days.
How to Become a Realtor in Pennsylvania: 4 Steps Overview
To get your real estate license in Pennsylvania, it takes 4 easy steps:
Read on as we give you more details into the requirements that go with each step so you have everything you need to know about how to become a real estate agent in Pennsylvania. Hopefully, you'll find that it's not as complicated or expensive as you might have once thought.
Step #1
Pennsylvania requires you take two online courses - 75 hours total.
These courses must be approved by the Pennsylvania State Real Estate Commission.
The two courses are broken up like this:
Real Estate Fundamentals - 30 hours
Real Estate Practice - 45 hours
We suggest taking the Pennsylvania real estate license package online to save both money and time.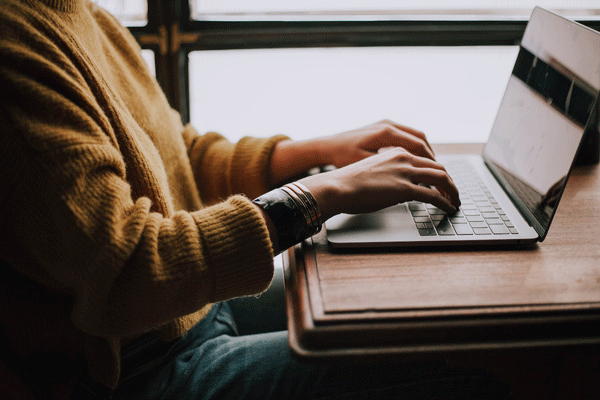 There is a proctored exam at the end of the two courses.
Read on for Step #2, submitting your background check to the State of Pennsylvania.
Step #2
Second, you'll need to submit your criminal history.
All candidates must submit a copy of a Pennsylvania report of criminal history to the Pennsylvania State Real Estate Commission. You can get that from the Pennsylvania State Police Central Repository.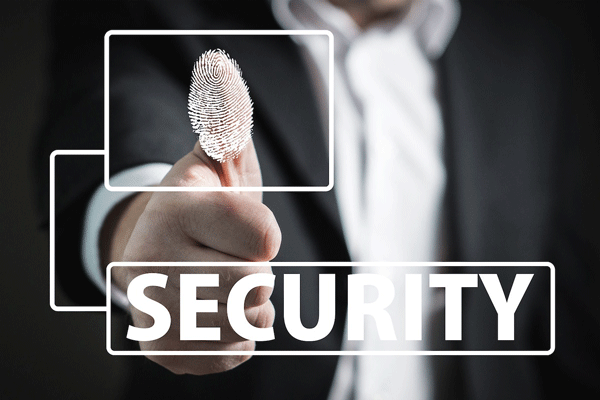 Make sure that all background documents that you submit are not older than 90 days from the date of issuance. You should also note that failing to answer any questions or providing false answers may delay the issuance of a license. It could also result in disciplinary action once the license is issued.
Step #3
Take the State Exam
Once you've completed steps one and two, you're ready to take the state exam. You must complete the exam at a PSI Testing Center.
Click "Download Candidate Information" and read the instructions on how to apply for your state exam. At the bottom of the PDF is where you can fill in your application.
The exam has two portions, a National portion and a State portion. In order to pass, you must answer at least 60 out of 80 questions on the National section, and 23 out of 30 questions correctly on the State section.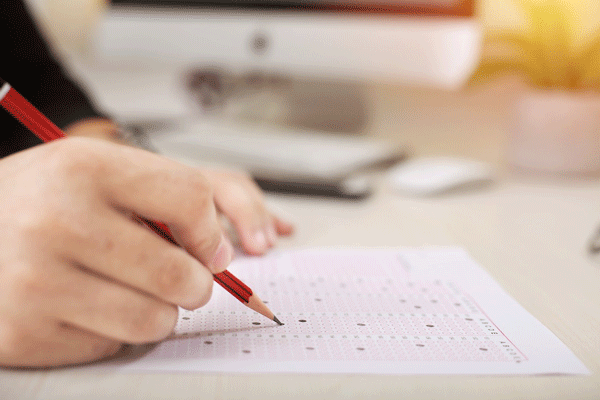 Step #4
Submit Your Salesperson License Application By Mail
The last step of the process to get your real estate license in Pennsylvania is to submit your application by mail with the help of a sponsoring broker. After your application is received and approved, your license will be mailed to your sponsoring broker.
One thing to note is that pending applications cannot be older than one year from the date submitted. If you want to continue the application process, the Commission requires the applicant to submit a new application with the required fee. Typically, any supporting documents associated with the application cannot be more than six months from the date of issuance.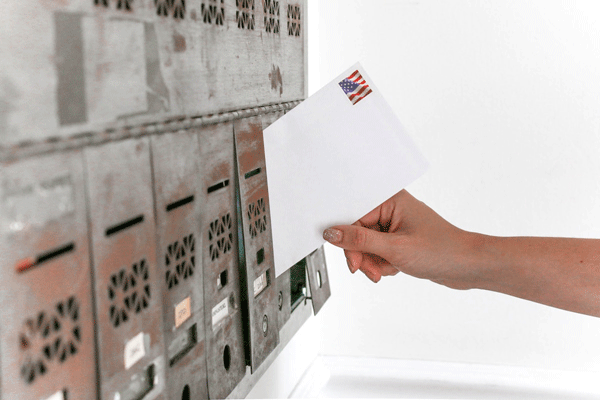 You must also be at least 18 years of age to submit. You must have a high school diploma or GED to apply for a license. It is also required that you be a citizen of the United States or a lawfully admitted alien and a legal resident of Pennsylvania.
Our Key Tips For Passing the Pennsylvania Real Estate State Exam
If you're ready to start completing the process to get your real estate license in Pennsylvania, you've come to the right place.
We have one key tip that helps applicants who want to pass the state exam - study the key terms. Having a general knowledge of a real estate glossary will greatly increase your chances of passing the exam the first time. Each course should offer you a glossary of the key terms they want you to be familiar with.
You don't have to necessarily have each term memorized, but we suggest reading through them and knowing their general definition. You'll feel more prepared and be one step closer to becoming an agent in Pennsylvania.
Use Your License in Pennsylvania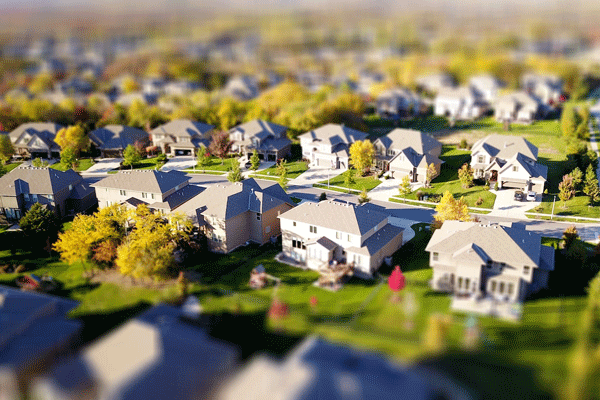 Residential Rentals
After you get your real estate license, there are lots of ways to get started in real estate in Pennsylvania. One easy way is with rental properties. Starting with rentals can get you your first commission in as little as thirty days. Rental properties are much less confusing and also require less paperwork than sales, so the turnaround is quicker.
Residential Sales
Though residential home sales require more work and much more time, the commissions are usually higher. They are also a better way to grow your sphere of influence. This is typically how most agents earn a living.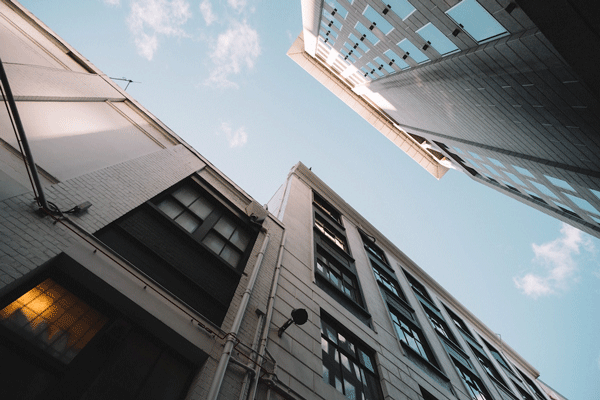 Commercial Sales
Commercial sales involve any residential property that has more than four units. Typically they are apartment buildings or multi family properties, though can also be office buildings and in town spaces. Those they are a little more complicated and time consuming than residential sales, the commissions can exceed more than $100,000 per deal.
Commercial Leases
Commercial leases are much more common with office or retail spaces, and they are basically treated as rentals. Similar to commercial sales, the payout can be very high. But on that same vein, the experience and knowledge needed is also greater than simpler home sales.
Commission Split In Pennsylvania
You should also be aware of how commissions are split between the broker and salesperson.
50/50 - When it comes to commission, some brokerages offer a 50/50 split. Usually though, it is common for your broker to start you at a 40/60 and then gradually increase the percentages after a certain number of deals.
70/30 - Agents who are just starting out at a new brokerage are sometimes offered a 70/30 split to give the salesperson more incentive to work with them.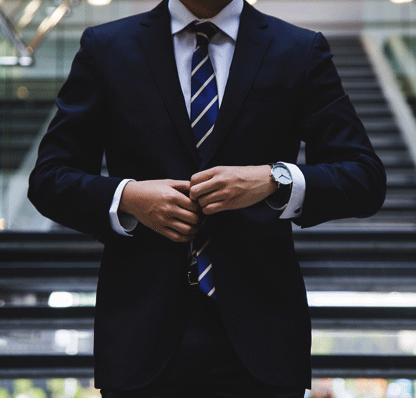 100% - There are some brokers who give new agents 100% commissions, but it is highly uncommon. If they don't take a percentage off each deal, they will likely require a monthly fee to work under their brokerage.
Align yourself with a broker who has the same values and goals as you do. Not only do you need resources, but you want to work with someone who will inspire you and mentor you on your journey to success.
Let's Get Started
Now that you know how to become a real estate broker in Pennsylvania, you might want to get your real estate license in an easy and affordable way.
You can check out our Pennsylvania Real Estate License Course for yourself and see if it works for you. We offer a 30-day no hassle money-back guarantee if you're not a raving fan of RealEstateU.