How To Get Your Re License Online - The Easy Way
Are you thinking about becoming a real estate agent? Congrats! You're well on your way to a rewarding and exciting career. But now's the time to get to work! Becoming a real estate agent and all the ins and outs that go with that differ from state to state, so it's essential to consult your local bureau to determine precisely the steps for you in your state.
Here's everything you need to know about how to get your RE license online so that you can feel a little more prepared about the process.
5 Easy Steps On How To Get Your Real Estate License Online
If you're not sure what to expect when it comes to how to get your Real Estate license online, you're in luck! Here we break it down for you so that you know exactly what is coming when you choose to dive in!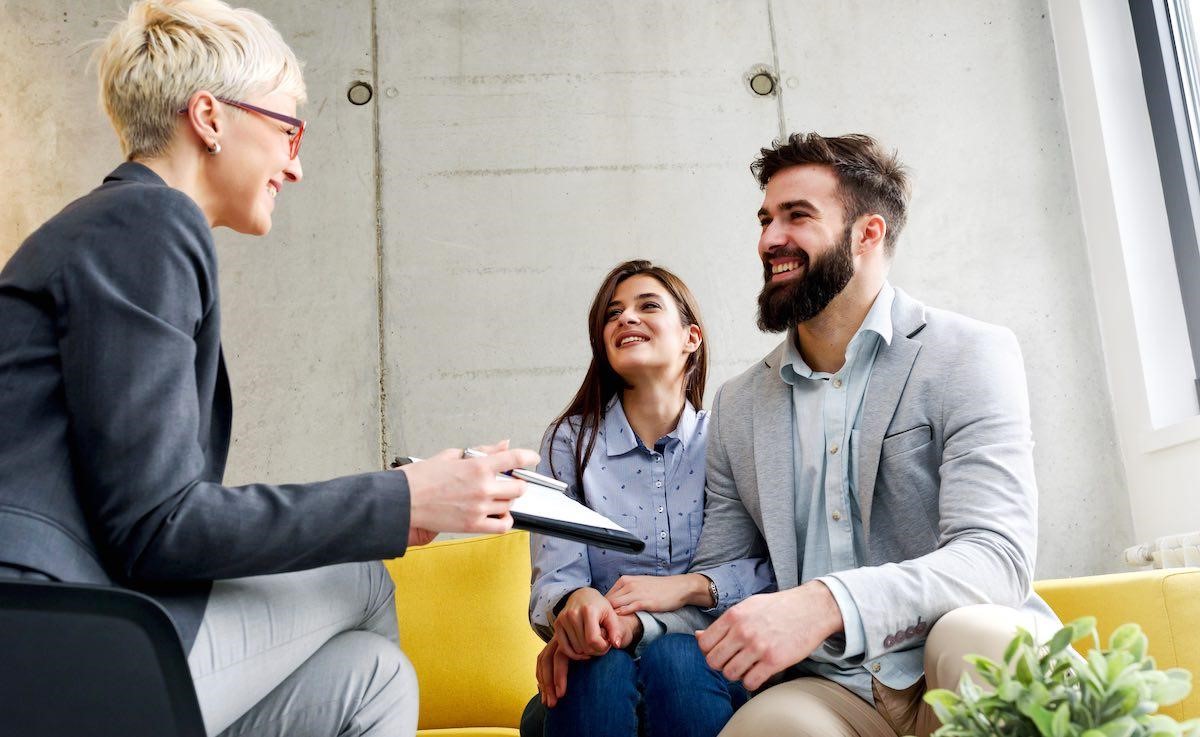 First Things First - Do Some Research
The first thing you should do is figure out the specific requirements for pre-licensing courses and licensing applications in your state. You can check with your real estate commission to understand what's required to obtain your license.
Most states require anywhere between 60-90 hours of college-level education on real estate basics, including everything you need to know about titles, deeds, contracts, and property ownership.
We know there are many different online RE schools out there, but make sure that any courses or schools you choose have been approved by your state's real estate licensing authority. It should be accredited and acknowledged by the state - so check this before paying any money!
Already a licensed real estate agent? Find out if your new state has a reciprocity agreement with the state where your license was issued previously. If a reciprocity agreement exists, your pre-licensing requirements might be less. This doesn't mean that you don't need a license in your new state, but it might make the process more straightforward than the first time around.
Take An Online Pre-licensing Course
Once you know the requirements for your state, you can start researching which course is best to meet your schedule and budget.
For example, some online pre-licensing schools have a set number of classes over several weeks, while others allow you to move through courses at your pace and on your schedule. Costs vary state per state, so browse through courses for your state here to get started and get a better sense of what to expect.
Pass Your State Licensing Exam
We've been saying it before, but the licensing exam will also vary from state to state. It will likely take anywhere from 1.5-3.5 hours to complete and can cost anywhere between $15 and $60.
The state licensing exam typically contains 100 multiple choice questions and covers national and state principles and laws. To pass, you'll most likely need at least a 70% to pass.
Once you pass the state licensing exam, you can apply for your real estate license. Make sure you have an official real estate transcript or certification of completion from your school and a copy of your exam score to include in your real estate license application.
File A Real Estate License Application
Once you've passed the exam, the next step is to submit your test results with your license application and application fees. License application fees can cost anywhere between $50 and $250. You'll also have to undergo a background check and submit your fingerprints, which cost another $40-$80.
Some states require that you need to have Errors and Omissions (E&O) Insurance before you apply for your license. E&O insurance protects you as an agent from financial losses and lawsuits in case you make a mistake. Your sponsoring brokerage might provide this for you.
Regardless of what state you apply in, you must be at least 18 years old and have either a high school diploma or a GED to apply for your real estate or broker's license. Once you've submitted your application, your license will take anywhere between one week and two months to process.
Find Your Sponsoring Brokerage
Though we listed this last, be warned - many states require that you have a brokerage lined up before you receive your license. You might even need a sponsoring brokerage to sponsor you for your first three years as an agent.
A real estate brokerage is an agency or office where real estate agents work underneath a broker. Most experienced agents will encourage you to find a broker to work with before you even finish your pre-licensing course.
A few questions to ask before joining a brokerage is:
What does the commission structure look like?
Does the brokerage require additional courses or training?
How are leads distributed?
Will you be required to do all your own marketing?
Can you work from home, or will you be required to go to an office?
RealEstateU Get Help You Get Your RE License Online
We know that becoming a real estate agent is a big decision that requires time and dedication. But on the flip side, you get an almost unlimited earning potential and the possibility of becoming your own boss - which are two very attractive things that many people are looking for. Are you interested in building your career in very little time and for not a lot of money?
At Real Estate U, we have a vast majority of courses that will help you get your real estate license online, at your own pace, and at affordable prices.
Find out more information:
How to get a real estate license in Florida?
How to get a real estate license in South Carolina?