How To Get Your Real Estate License In Connecticut
Have you always dreamed of becoming a real estate agent? Congratulations on making this decision! In this article, we'll discuss why people love the real estate industry and then break down five steps for getting your license in Connecticut!
Licensed agents in Connecticut have it all. They get to choose their own hours, work when they want and with whom they please; there's no 9-5 office life for them! Real estate agents become entrepreneurs who help people find the right property - be it residential or commercial real estate. They also face new challenges daily while growing both personally AND professionally through various avenues of income generation (such as referring to other licensed professionals).
The best way to become successful in life is through knowledge and experience. That's why it's essential for you, as well your clients or customers-to have a license! Not only does getting one open up many doors of opportunity, but it also gives someone with these qualifications more credibility when pitching projects at work too-which can make all the difference in your growing career. So let's dive into the five steps required when it comes to how to get your real estate license in Connecticut.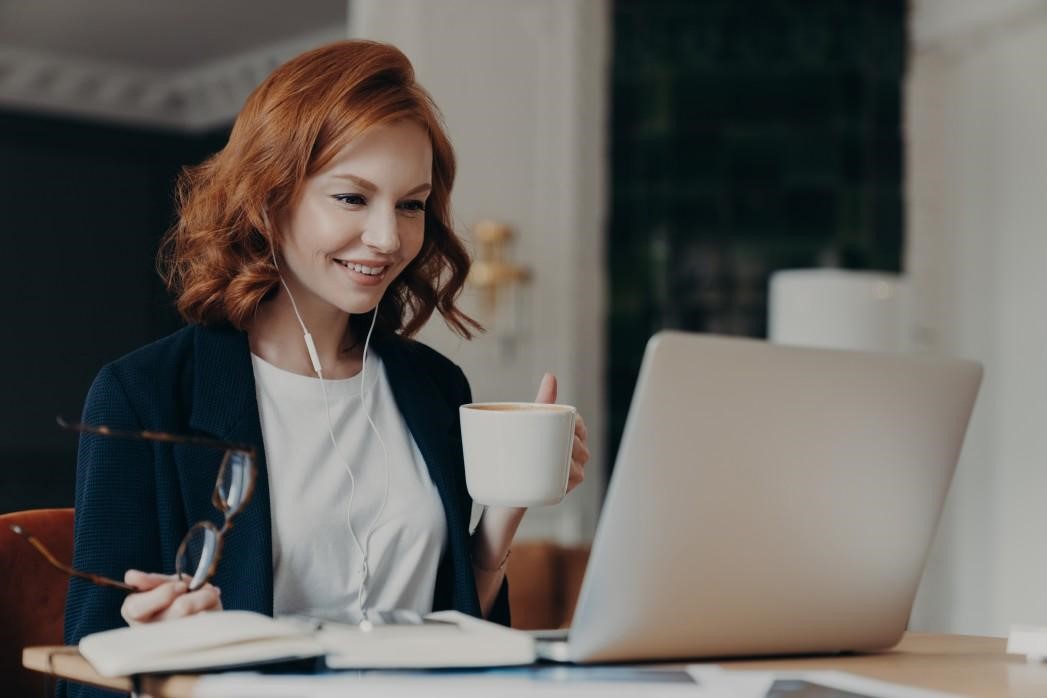 How To Get Real Estate License in Connecticut in 5 Easy Steps
To get started in real estate and make money, you need to obtain a Connecticut license.
The steps to obtain a CT Real Estate License:
Keep reading as we break down each of these requirements in more detail.
Step 1: Take 60-hour Pre-license Course
Taking a course on real estate principles and practices will be the first step in earning your license. The 60-hour classroom instruction must come from a state-approved school, but many people opt for online courses because they're affordable and flexible with their schedule/life!
Once you pass the course final exam, you will be sent your course completion certificate, which you will need for the application process.
Step 2: Submit the License Application
The Connecticut Department of Consumer Protection has contracted with PSI to manage the licensing process. Your next step will be submitting a notarized license application, along with all documents, including course completion certificates for each professional discipline you are pursuing in that state - which is required before taking any exam(s). The Candidate Information Handbook contains an easy-to-cover form called "Real Estate License Application."
The state of Connecticut requires that all applicants include their social security number on any application they submit. If you fail to do so, your file will likely not be processed. In addition, make sure you include your Original Real Estate Principles & Practices Course Completion Certificate and a check or money order for $80.00 made payable to PSI Examination Services with your application.
Step 3: Be Approved and Schedule the Exam
To take the licensing exam, you will receive an examination eligibility postcard that includes instructions on how and when to schedule your registration for a year. All tests are non-refundable with no transferability policy.
PSI highly recommends online scheduling as the fastest and most cost-effective way to schedule your exam. Visit www.psiexams.com today for a registration that will be promptly processed with quick delivery of results! You can also call us at 800-733-9267 or send in any standard mail. More details can be found in the Candidate Information Handbook.
Exam locations are in West Hartford, Milford, Auburn, Charlestown, Fall River, and West Springfield. Complete addresses are in the Candidate Handbook.
Step 4: Take and Pass the Licensing Exam
The passing grade for this exam is 75. You have one year from the date you take to submit your exam results or apply again with new scores if needed by PSI before processing your application.
On test day, you must provide two forms of identification – one must be valid, government-issued, and include a photo and a signature, such as a passport, driver's license, or military ID card.
To get your real estate license in Connecticut, you must pass both portions of the exam, with at least 70%. The general section, also known as the national section of the exam, has 80 questions. You will have 120 minutes to complete this portion. The state section has only 30 questions, and you have 45 minutes to finish it. You should also know that 5-10 experimental questions might be included in the exam, though they will not count against your score or allotted time.
The Candidate Information Handbook has a breakdown of content for each section and the percentage of questions asked in each area.
As soon as you finish the exam, you will be given your score directly on the screen. This score will also include an unofficial score report. If you don't pass for some reason, you'll get a diagnostic report showing strengths and weaknesses.
You'll have two years to activate your license if you do pass. Keep in mind all real estate salesperson licenses annually expire on May 31st. So if you activate from March 1-May 31, your license will be given an expiration date for the following year.
Step 5: Activate Your License
As we just mentioned, once you pass the exam, you'll have two years to activate your real estate salesperson license. You'll need a sponsoring broker, and you'll need to pay the licensing fee of $285. As soon as you do that, you'll be able to practice real estate in the state of Connecticut!
Read more about successful real estate agent tips.
How to Become a Real Estate Agent in Connecticut With RealEstateU
Now that you know the steps, you can officially start your journey towards a real estate career. We'd love to help you pass your exam the first time! At RealEstateU, we have courses to help you get your license online. Learn more about getting your real estate license in Connecticut and see if you think real estate is the right choice for you!
Plus, if you're not sure, we have a 30-day, no-hassle, money-back guarantee on all of our courses if, for some reason, you change your mind.