How To Have A Successful First Year In Real Estate
It's hard to know for sure how much money you'll make during your first year in real estate. A lot comes into play when trying to determine your potential income, including your local market, the overall state of the industry, how many agents you're competing with, and how well you manage your time and workload will affect the amount you can make.
As many agents will tell you, the first year in real estate can be challenging. Some agents can make big money early on, while others find that their first transaction doesn't close for many months. However, we think that being prepared and doing some research is the most crucial step to achieving success during your first year as an agent.
Here are a few guidelines to help you meet your goals and be successful.
A Guide To Help You In Your First Year In Real Estate
If you're thinking about a career in real estate, then you're likely doing some research on how to make the most of it right away. Read some of our tips to help you have a great year in real estate, even as a newbie!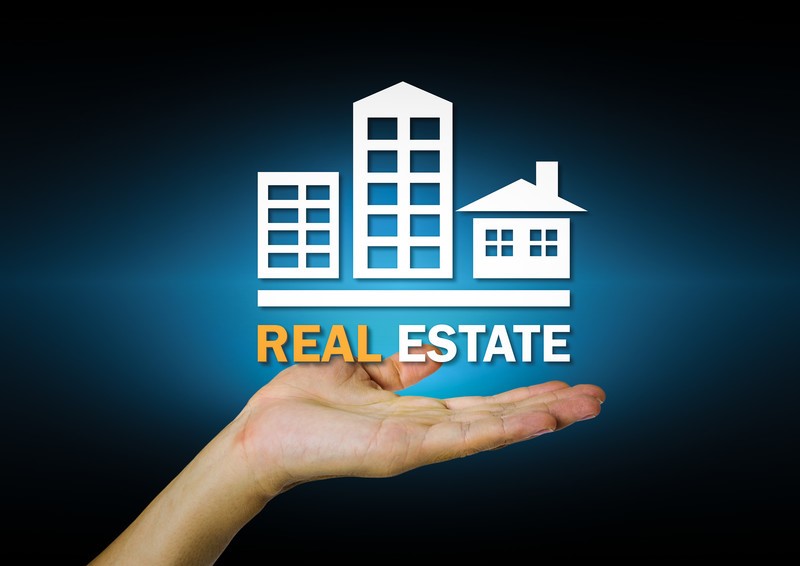 Set Realistic Goals Right Away
How to have a successful first year in real estate? The first thing you should do is decide how much income you will need to support yourself and then set some realistic goals for how much you would like to make. You can do this by talking to other local agents about their first-year experience and what it took to reach their financial goals.
It's also a good idea to do some research and analyze your local market. Though you might far exceed your income goals, it's better not to set yourself up for failure. Some first-time agents work other jobs their first year as they build their businesses. However, others can jump right in and, with the right tools in hand, can start earning commissions quickly.
Click and learn how to get your first real estate client.
Market. Market. Market.
It's not enough to simply plop a "For Sale" sign in a client's yard, and newspaper ads don't have the same weight. Though you shouldn't write old-fashioned marketing techniques off, they should be paired with aggressive online advertising and social media marketing. You don't have to share your entire life story, but you should consider using digital streams to your advantage to promote your career.
Find A Mentor and Build A Support System
The very best thing you can do when you're in your first year of real estate is to choose a mentor or team that will provide you with the support you need. Find an experienced agent that will coach you and answer your questions, and just be a support system when you need it most. A professional brokerage will be able to train you on the latest marketing and outreach tools, introduce you to a broader network, and help you avoid potential pitfalls.
Know Your Local Area
Once you've established your mentor and identified your sphere of influence and network, the next thing is to immerse yourself in your local area. Learn everything about the neighborhoods that make up your town, the schools, the restaurants, parks, and even the local crime. Your clients will want to know everything about their potential future home, and that includes everything that surrounds it.
Never Stop Learning
In a very competitive field like real estate, you must constantly be learning more about your market, specific real estate laws, and real estate in general. People will choose a more experienced agent who has more certifications and qualifications because they will be able to efficiently help with the selling or buying process.
As a new agent, you will still be able to gain clients, but it's always a good idea to take training opportunities, webinars, courses, and more. You might find out better ways to serve your clients, and the more you know, the more quickly you can do your job.
Build Your Network
When you hear experienced agents talk about their "sphere of influence," all this means is a list of people they already know. This includes your circle of friends, your extended family, even those acquaintances on your Facebook friend's list - all of these people are full of people who might buy or sell homes one day (or know people who will!).
In as many ways as possible, let your network know that you're now an agent who is equipped to help them find or sell their home. Building a network of family and friends who can vouch for your character is a great place to start when it comes to building a client base. Since friends and family already trust you, they'll know that you're working for their best interests, and they will likely support your success by referring you to others. If your sphere isn't enormous, it might be a good idea to expand your network by joining a team, a marketing group, or a brokerage that can help you gain exposure to more people.
Learn more how to network as a real estate agent.
Ready To Start a Rewarding Career in Real Estate? Earn Your License The Easy Way
When you're ready for a rewarding career in real estate, the first step is to get your real estate salesperson license. Why not do it the easy way - with REU? Our course is fast, affordable, and you can take it on your own time.
All of our students have 6 to 12 months from the time of purchase to complete their state course and take the final exams. All courses are also eligible for a refund within 30 days of purchase to give you peace of mind.
It's our mission to help professional people earn their licenses so they can have a successful first year in real estate. Reach out to us today if you have any questions!