Is Real Estate Right For You? Pros and Cons
Whether your work life is in a slump or looking to make a change, or you're just aren't sure what career path is right for you, it might be time to see if the real estate industry is right for you. Below we discuss some pros and cons that come with real estate and highlight some qualities that most successful agents have.
Is real estate right for you? Keep reading to find out!
How To Know If Real Estate Is The Right Career For You
Imagine working in a flexible career, a job that allows you to set your own schedule, set your own income, and network with many interesting and driven people. Does that sound like something you're interested in? There are so many reasons to choose a career in real estate, but we thought we'd lay out a few qualities that successful agents have so that you can decide for yourself whether real estate is right for you.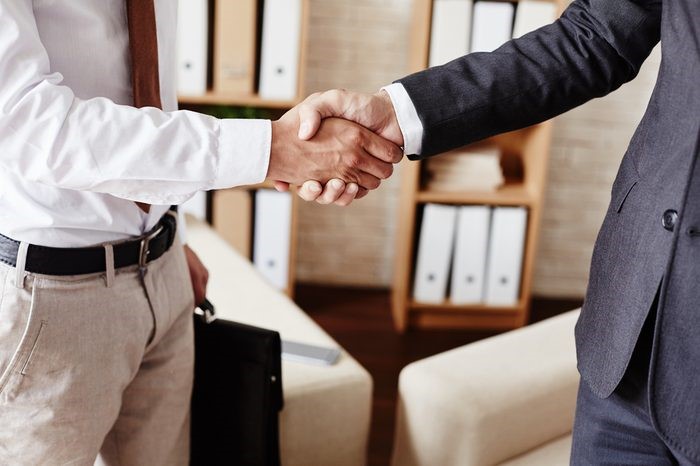 You Have The Drive To Be Your Own Boss
Though new agents are more often than not required to work under a broker, you are still responsible for determining your schedule, finding your own leads, and developing a network to build your business. Ultimately, it comes down to you to make the sales and earn your commission. If you have the drive to wake up and earn your keep every day and do it mostly on your own, then the answer to the question, 'is real estate right for you?' is yes.
The pros are that you get to make your daily decisions, and there are virtually no limits to the growth of your business. With the right attitude and a solid work ethic, you can become very successful.
The cons are that when you are your own boss, you're in charge of everything - building your leads, managing client needs and expectations, managing the day-to-day busywork, and dealing with marketing and taxes too. Many people who get started in real estate don't realize just how much work it really is.
Learn more how to be your own boss as a real estate agent.
You Want To Be In Control Of Your Finances
If you're the type who would want to be in more control of their finances, then real estate might be an excellent option for you. There are no limits to how much you can earn; in fact, how much you make tends to be proportional to how hard you work.
However, one of the cons is that often you won't reap the rewards of being an agent in the first week. You'll have to be prepared to deal with a temperamental earning schedule and have enough in savings to get you through until the train really starts rolling. Plus, you'll also have to spend money to get started. Not only is there a start-up cost of training and getting your license, but you'll also need marketing materials on top of all of your regular bills.
The pro is that your income isn't limited by a corporate-dictated salary range or an hourly wage. You decide how much to work and which niche to focus on. Bigger houses earn more commission. The potential to make money and build your business is limitless.
However, as we mentioned above, there are a few cons. Your cash flow will be mostly out at the beginning. Most real estate agents will need a nest egg at the beginning of their career and will also likely need the help of a sponsoring broker. Depending on your market, it can be months before you cash your first check, so be prepared to wait for the good things to come!
You Love Solving Problems and Helping People
In real estate, it is a requirement that you have excellent client relationships and problem-solving skills. Your clients are your network and your primary source for referrals. Plus, real estate is all about helping people find the right property, whether it's their dream home or a new place for their business and more. If you have any interest in real estate, then you will also have a desire to help others, which will shine through and help you build a successful career based on solid relationships.
The pros of working with other people are that you'll likely receive genuine satisfaction from helping clients buy or sell their property. It can be an exciting time for both buyers and sellers, and a good experience with you will lead you to more clients.
The con, however, is that real estate transactions are often a very stressful time for clients, which means that you will have to be on your game when things don't go as planned. You want to be confident and empathetic and make sure that even if things don't go your client's way, they still can say that you were there to help them through it all.
Find out the best tips for succeeding as a real estate agent.
Pros and Cons of Being a Real Estate Agent: Conclusions
Is real estate right for you? That's for you to decide. Many people love the ability to help people, and others are more attracted to the independent nature of the real estate. Though this career choice takes a lot of commitment and an investment of effort and time - the return is almost always greater. You get to be an independent contractor and control your own business. Your income isn't determined by how many hours you work.
If you are anxious to set your own hours, be able to take vacations whenever you want, and have every workday be different and exciting - real estate just might be the perfect career choice for you. People love this industry because it's always evolving, and it is usually a great fit for those who hate being stuck behind a desk working 9-5.
When you're ready to take the leap, then RealEstateU is a great place to start. With courses for 16 different states and counting, easy lessons you can take on your own schedule, and affordable prices - we make it easy to get your real estate license. Check out why thousands of people choose RealEstateU as an online option to quickly and easily earn their licenses at a fraction of the cost of other programs.