Make Selling Dream Homes in California a Reality - Become a Realtor
There's no place in the world like California. Between its Mediterranean climate, a huge and diverse economy that includes everything from agriculture to Hollywood to Silicon Valley, and better tacos than anywhere in the United States, living in the Golden State is a pleasure and a dream.

No wonder it has one of the hottest markets in the country for dream homes. In California, the luxury market consists of houses priced over $1 million. However, there's no hard and fast definition of a dream home – it's whatever you want it to be. Whether it's a 10,000 square foot mansion overlooking the Pacific Coast, a modest cottage lost in the pine forests, or one of San Francisco's Victorian "Painted Ladies," dream homes come in many shapes and many sizes for all buyers.
So, how to become a realtor in California? Stay with us and find out more!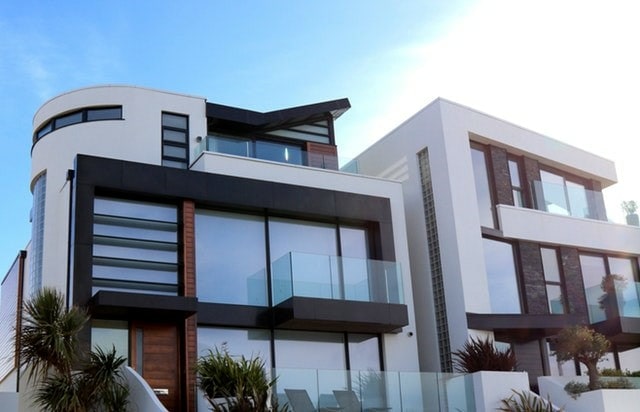 Luxury Real Estate in California
When it comes to luxury real estate, there's no better place to be than California. No less than 7 of the top 10 luxury markets in the United States are located in California:San Mateo
San Francisco
Marin
Santa Barbara
Santa Clara
Los Angeles
Orange County
California is fertile ground for a real estate agent who wants to sell dream homes.

As a real estate agent, moving into the luxury market can prove to be a very profitable move. Since you earn your living on a commission basis, receiving a percentage of the value of the sale, one way you can increase your income is by selling higher-priced houses. Luxury homes are million-dollar-plus homes, though as the average price of homes in major cities inches ever close to the million-dollar price, that benchmark is shifting higher. At the average California commission rate of 6%, a million-dollar home could net you as much as $18,000 after the split between selling and listing agent and your broker's take.

You don't need to sell many of those to earn over $100,000 – though in the luxury market, it does take a lot more time and energy to close a deal. There's also no cap to what luxury real estate might sell for. A million dollars is on the low end, especially in California, where the ultra-luxury market features mansions in the tens.
Finding Luxury Clients
It's easy to dream, but harder to do. Don't expect to become realtor to the stars right from the get-go. You're going to have to be smart and professional if you're going to appeal to luxury clients. You're only dealing with the properties your clients are buying or selling, which means you need to find a way to attract bigger budgets to your client list.

The luxury market can be a small world, even in California. Once you get your first client, it's up to you to do a great job. If they feel like you've taken care of their every need, the next client won't be far behind.

There are three things you need to do to find luxury clients and make sure they recommend you to their friends:
1. Networking
When you start out as a real estate agent, sitting open houses is a great way to meet your first clients. When making the move to the luxury side of the market, it's time to practice your networking skills once again. Sit open houses for luxury properties that you want to buy and sell. You may also consider networking at events that attract the kind of clients you're looking for, such as charity galas or fundraisers.
Read more how to network as a real estate agent.
2. Marketing
If you're going to attract luxury clientele, your online presence and marketing need to look the part. You will want to redesign your website or even rebrand and build a new one that specifically targets luxury clientele. Use keywords that target your market and demographics, but that won't get drowned out by the big competitors. Keywords such as "ocean view," "historic homes," "waterfront, or whatever selling features you're going for can easily be paired with the location.
3. Provide a Quality Experience
The expectations of luxury clients are a lot higher than those buying median-priced homes. You have to provide a quality, personalized experience to each of your luxury clients to win their confidence and their recommendations.

When your clients are buying a multi-million-dollar property, they expect you to be an expert on everything about it. Product knowledge is your lifeline when you're trying to impress your first luxury clients. Leave no stone unturned. They will ask questions about materials used in the construction. Learn everything from the bricks to the stucco to the plumbing fixtures. These material questions make a big difference in terms of the value of the house.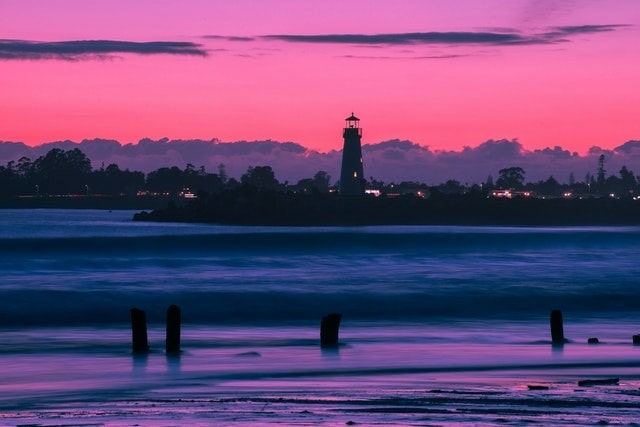 The Cutting Edge of Luxury
Breaking into established luxury markets can be a challenge. The financial rewards draw plenty of competition. Maybe you want to focus on untapped territory and work in emerging luxury markets. These are exciting neighborhoods or cities that are often on the cusp of change. They might also not fit the traditional definition of "luxury."

What the real estate industry hasn't caught up to yet is that luxury doesn't always mean price. As real estate prices reach astronomical levels in metros like New York City and San Francisco, the luxury price point increasingly refers to middle-class housing, while a second home on the beach in Georgia, complete with pool, hot tub, waterfront view, and all the amenities might not crack the "million-dollar mark."

Anthony Hitt of Engel & Volkers Americas identified five emerging luxury real estate markets in the United States:
Towns on the Southeast Coast (i.e., Georgia, South Carolina)
Brooklyn
Bozeman, Montana
Portsmouth, New Hampshire
Portland, Maine
In all places but Brooklyn, natural beauty played a big role in attracting luxury-seeking customers. A combination of natural features, quality of life, and a strong creative or digital job market are the perfect features.

For real estate agents local to California, keep an eye on rising prices in unexpected places like Oakland or coastal towns in the north that offer something a little different to luxury second-home buyers.
Unique Challenges to Real Estate in California
California is in the midst of a housing crisis. Thanks to a strong economy and population growth, California needs about 180,000 units per year, an inventory that it's not keeping up with. California has a deficit of three million units of housing, and as a result, millennials and working-class people are moving out of state when they're ready to buy a home. As a real estate agent, you need to know how to navigate offers in a state where competition is fierce.

After a decade-long recovery since 2008, things are great in California. Unemployment is at its lowest level in 40 years, consumer confidence is high, and inflation is low. After 10 years of economic growth, eight consecutive interest rate hikes are finally causing a shift in the real estate market. As interest rates rise, the heat of the real estate market cools off. More expensive mortgages will dampen buyer's appetites and cause prices to go down.

But with California's housing shortage, it remains to be seen what happens across all levels of the market.

When it comes to the luxury market, two factors have pushed prices higher up until now: a growing global economy with a hunger for real estate assets in the United States, and VC-backed money. It can be difficult to navigate a market where your local clients are competing with foreign investments – which account for 13% of all home purchases in the state.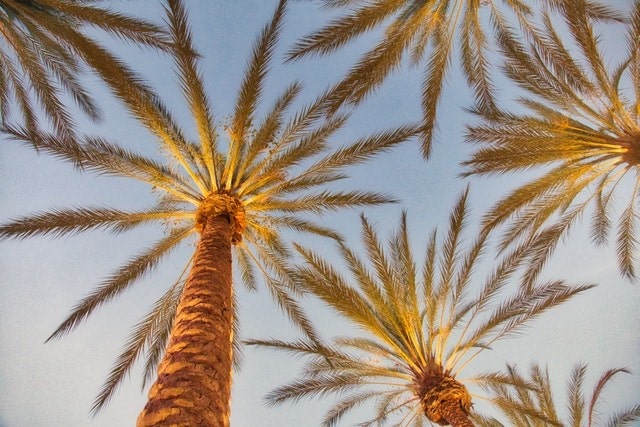 Sign Up for Real Estate School in California
You're dreaming about selling dream homes, but you don't have your real estate license yet. There's good news waiting for you: earning your real estate license in California doesn't take a huge investment. You can sign up for real estate license courses in California with RealEstateU and complete them all online.

Real estate license courses are one of the most affordable ways to retrain and start a career change. Unlike going back to college, you don't have to take years off work or spend tens of thousands of dollars. You can complete the California real estate course in a matter of weeks, or on your own schedule. You can complete them as quickly as possible or you can take a year to finish as you work or raise kids. By taking the online California real estate license course you can give yourself a lot of new career options without having to risk leaving your job and starting from scratch. Taking the California real estate license course is low-cost and low-risk.

The California real estate license course is a 135-hour course. It's broken down into 3 separate, 45-hour courses, including "Real Estate Principles," "Real Estate Practice," and "Legal Aspects," an elective course. These three courses will give you a foundation on which to start your new career as a real estate agent. The California real estate courses are offered in audio format that you can access 24/7, whenever is convenient for you.

Audio courses are broken down into short, easily-digestible subjects. They're great for listening to on the go. You can listen and take notes on your commute, on break, or any time that works for you.

Once they're completed and you've passed the RealEstateU exam, you can start your Salesperson Application. This is the process to earn your real estate license. Once your application has been processed, your exam will be scheduled.

Passing your state exam is one of the last requirements for your real estate license in California alongside finding a broker. The exam consists of 150 multiple choice questions and you must earn a grade of at least 70% in order to pass. Our courses are designed to help you make the grade as quickly as possible. When you sign up for our real estate license courses, we make it easy to pass the California real estate exam with flying colors. You will quickly be on your way to selling dream homes in California.

You will be fingerprinted as part of your license application, but once you've passed the exam, there's only one thing left: finding a broker.
Check how hard is the real estate exam!
Find a Real Estate Broker in California
Brokers ranger from major names that can offer you a lot of support to online outfits that don't give you a whole lot, in exchange for a low (or zero) take on your commission split.

Real estate brokers take a part of the commission you earn on every sale. A common split is 60/40 in your favor but may be 70/30 or 50/50 depending on what kind of resources your broker makes available to you. A good broker is invested in your success. They know that when you make money, they make money. It's common for brokers to make continuing education and more advanced sales training available.

As a new real estate agent, it benefits you to take advantage of all the resources available to you. When you meet with brokers, don't focus solely on the commission. Ask them about the kinds of resources they can make available to you to help your career advancement. When you sign up for RealEstateU California real estate license courses, we also give you tips on what to ask and what to look for in a broker.

Ready to finally take the plunge and earn your real estate license in California? If you have any questions, you can visit our help desk for more information or help signing up. Real estate could be your chance to make a big career change.

The biggest part of being a real estate agent is helping your clients. You're the expert when it comes to real estate, and you can help them find their personal California dream home. Everyone deserves the home of their dreams. Help your clients find theirs.